Goa is as famous for its casinos and night life as it is for its spectacular beaches. It houses several casinos. It would not be wrong to say that some of the best casinos in India are located in this beautiful state. If you are planning a trip to Goa then do not miss the chance to visit one of these to try your luck at few games.
Casinos In Goa – Must Experience Once In a Lifetime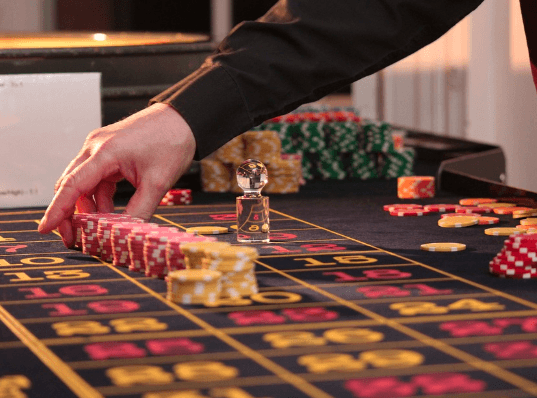 Here is a look at India's top 10 best casinos in Goa.
Deltin Royale
Deltin Royale is located in Goa's capital, Panjim. It is the largest boat casino in Goa. It is also the most popular casino not only in the state but across the country. The casino floats on the Mandovi River. It is famous around the world. Tourists from far and wide visit this royal casino to play interesting games and have a good time.
The food here is delicious. Besides, the place offers great hospitality. It is undoubtedly the first choice among the tourists. It is open 24 hours a day and 7 days a week.
Casino Pride
This is yet another floating casino in Goa's capital. This one also floats on the Mandovi River. You can play several games in this casino. Casino Pride is also quite big in size. Besides, it boasts of amazing interiors.
It pulls a huge crowd on weekdays as well as weekends. You can play several interesting games here. This includes Rummy, Poker, Casino War, Flush, Blackjack and more.
The live gaming experience here is simply awesome. The casino offers this experience to around 500 visitors at a time. It also houses a multi cuisine restaurant to treat your taste buds.
Deltin Jaqk
Deltin Jaqk is a high class casino in Goa. It is an off shore casino on River Mandovi. It attracts several tourists as well as locals. The casino is open around the clock. It offers variety of games to play. You can choose from over 300 gaming positions.
The buffet dinner served here has variety of cuisines to choose from. Each of the item served is scrumptious. It is also famous for its bar. All this adds to the overall experience.
Casino Palms
This is among the largest onshore casinos in the state. It lies on the famous Baga Beach. The casino is known for its lively ambience. It also offers a wide variety of games to choose from. This includes roulette, mini flush and black jack among others. It also houses slot machines and machine poker.
So, the guests can try hands at different kinds of games. The restaurant here serves delicious multi-cuisine food. Moreover, you can enjoy Ayurvedic massage or go for spa to relax.
If you are looking forward to an exciting yet relaxing evening with friends then this is certainly the place to be.
Casino Paradise
Casino Paradise is managed by the prestigious Pride Group. It operates in Porovim, Bardez. The luxurious casino is spread across a vast area. It has an appealing ambience. The place offers numerous choices when it comes to games.
It is particularly famous for its latest technology digital games. The casino houses hi tech digital roulette and Robotic Arm Baccarat stations. It also has several slot machines.
In addition to this, the casino has deluxe rooms with all the modern facilities. You can relax here. And this is not it! It also has a pool, spa, steam and sauna options.
Dunes Casino
Dunes Casino is in South Goa. It forms a part of the luxurious Zuri White Sands resort. It offers wide range of games to choose from. This includes black jack, 3 cards Poker, mini flush rummy, baccarat and roulette. You can enjoy these games at leisure.
The ambience of the place is stylish yet comfortable. Besides, its wide spread gaming section, the casino complex also has a beauty salon, spa and gym. It also houses a long pool, swim up bar and wooden bridges. To top it all, the entry fee of this casino is comparatively lower.
Casino Strike
Casino Strike forms a part of the plush Grand Hyatt. It is among the biggest onshore casinos in the state. It has a host of luxurious gaming rooms. You can try hands at different kinds of games here. This includes Mini Flush, Black Jack, Roulette and more. Squeeze some time in between your gaming rounds to taste the delicious food served here.
The casino restaurant, Cilantro serves mouth watering delicacies. The place also houses five well stocked bars. They offer international cocktails that are not to be missed.
You can also watch splendid performances by highly talented international dancers.
Crown Casino
Crown Casino forms a part of the famous Crown Hotel which is situated in North Goa. It is comparatively new in the business. However, it has established goodwill in a short span of time.
The place is loved by the tourists and locals alike. You can enjoy several kinds of games here. Roulette, Three cards poker, Wheel of Fortune and Black Jack are particularly popular among the guests.
You can enjoy the beautiful view of River Mandovi has you indulge in gaming at this casino. This is because of the big glass walls of the place. It also houses restaurants that serve tasteful food.
Chances Casino
Chances Casino is yet another onshore casino in Goa. The casino boasts of luxury and style. It is popular for its conventional gaming style. It has a wide variety of games including American Roulette and mini baccarat.
You can also try hands at various types of slot games. You can play electronic blackjack and electronic roulette too. To relax, you can head to their spa.
Moreover, The Chance Café offers free dinner buffet to the gamblers.
Casino Carnival
Casino Carnival forms a part of the Goa Marriott Resort. It is loved by people of all age groups. It offers numerous games to match different interests. You can play wide variety of slot games. It also gives you the chance to try hands at various other games. Besides, it has an exclusive kids section.
This section is filled with toys and games that interest kids. It also has well trained staff to take care of small children. So, you can enjoy for hours without worrying about your kids.
You may also like.