Energy drinks are gaining popularity in this fast paced world. We all need a sip of energy every now and then to take us through our busy schedule. Energy drinks provide an instant energy boost and thus render power to keep us going. Here are the top best energy drinks in India that you must try to stay full of vigour.
Best Healthy Energy Drinks In 2022
Red Bull
This is one of the most popular energy drinks not just in India but around the world. An Austrian company by the name Red Bull GmbH manufactures this world famous drink. Billions of red bull cans are sold around the world each year. The company offers several variants of this drink.
These include original, total zero, sugar free, ruby/ red, red, yellow, orange, white, green, peach, winter, lime sugar free, pear sugar free, purple/ Acai sugar free and orange sugar free to name a few.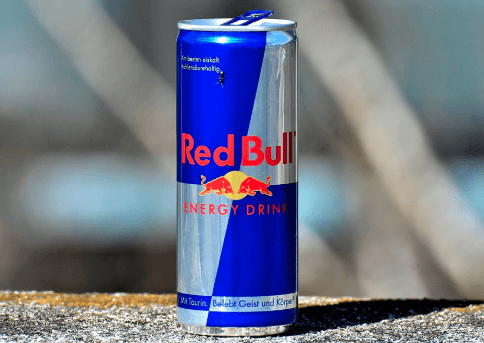 The slogan of the drink is, "Red Bull gives you wings" and it is true to every word. No wonder, the drink is in high demand.
Monster
Moster is yet another popular energy drink. Its trademark black can with an eye catching green M written on it renders it is famous world-over. The drink came in the market in April 2002. It was launched by Hansen Natural Company which is now known by the name, Monster Beverage Corporation.
Several variants of this drink are available in our country. You can pick flavours such as Lima, Vanilla, Cuba and more. The caffeine content in most of these is around 10 mg/oz.  Other ingredients include carbonated water, citric acid, sucrse, sorbic acid, sucralose and riboflavin to name a few.
Tzinga
This is an energizing drink available at a considerably lesser price in comparison to others in the league. It is available in 3 different flavours. These include lemon mint, mango strawberry and tropical trip.
Each of these flavours is equally tasteful as well as effective. Keep a can handy particularly on the days you have a hectic schedule. It will give you the strength to go on.
Tzinga  is mostly available in the metropolitans and other big cities in India. You might not be able to find these in general stores in other parts of the country.
Mountain Dew
In the world of energy drinks, Mountain Dew is a old drink. Mountain Dew is a carbonated soft drink brand produced and owned by the PepsiCo. Available in around 28+ flavours. In terms of taste, it is one of the best energy drink that you can try.
This is a perfect drink to crack open on a wild adventure with your lovely friends.
Crunk
Launched in the year 2004, this energy drink has become quite popular in India. It is famous because of  its unique taste as well as the instant energy it provides.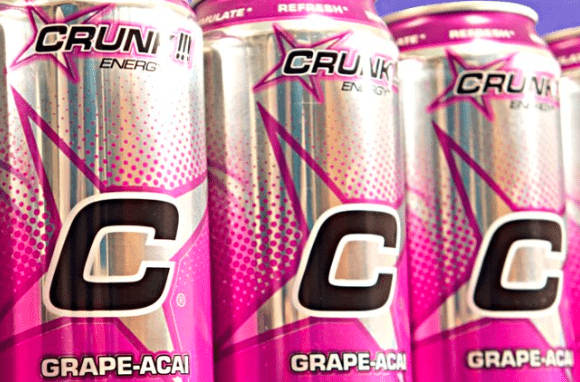 Some of the ingredients present in this superb energy drink include pomegranate juice, Vitamin B, corn syrup, skullcap, guarana, ginseng and epimedium. Together, these ingredients help in boosting power.
Cloud 9
This popular energy drink is a product of the famous Goldwin Healthcare Pvt. Ltd. group.
The company originally came up with the drink in mixed fruit flavour. It was well received and became popular among people from different age groups. Thereafter, the company launched an electrifying new flavour by the name, Wildberry.
This one received an even more overwhelming response. It is a unique favour that has a tinge of different fruits including cranberry, redcurrant, blackcurrant, blackberry, strawberry, cherry, elderberry, blueberry and raspberry.
Besides, it has good nutritional content. The drink contains Vitamin C, Vitamin B, caffeine, taurine and reconstituted apple juice.
Cafe Cuba
Café Cuba has become one of the most popular energy drinks in India. This is because of its unique flavour, reasonable price as well as the effect it renders. This unique energy drink is known to give energy equivalent to a shot of espresso. It energizes the mind as well as body.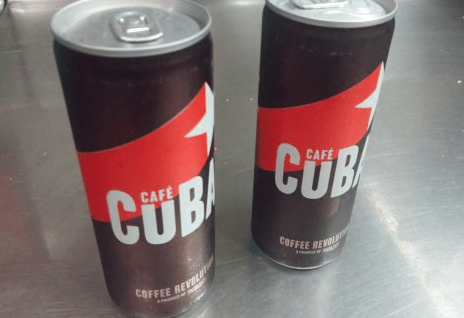 A can of Café Cuba is enough to shot up your energy levels and give you strength. Thus, it is a good idea to keep few 250 ml Café Cuba cans handy.
Xtra Power Energy Drink
Universal Group FZ LLC has come up with this energy drink. The company is based in UAE. It launched Xtra Power energy drink back in 2012 and has received a good response from the public. This drink definitely renders extra power to keep you going through the day.
In addition to the energy quotient, the drink is also known for its unique taste. The secret behind the popularity of this energy drink are its selected ingredients that have been imported from Germany.
The energy drink includes caffeine, taurine, minerals, vitamins, sugar as well as amino acids. It is not only popular in India but also in Afghanistan and Middle East.
B'lue
B'lue, launched by Danone Narang Beverages Pvt Ltd (DNB) is referred to as a restorative drink. It is a tasteful water based drink available in apple, peach and guava flavours. It contains vitamins and minerals to give you power. Unlike other energy drinks, it does not contain caffeine or carbonated water.
B'lue is known to sustain energy as well as fluids. It is thus a perfect amalgamation of an energy drink and a sports drink. Sip B'lue through your day to stay mentally alert and physically active.
Burn
Owned by The Coca Cola Company, Burn is a trusted energy drink. It is not just popular in India but in several other parts of the world. It is available in numerous countries including Turkey, Japan, Bolivia, Brazil, Russia, Poland, Spain, France, Italy and Mexico.
The slogan of the company is 'Fuel your Fire' and this is exactly what this energy drink does. You will feel restoration of energy in your body as you drink this one.
It is available in various flavours including Original, Juiced Energy, Passion Punch, Zero, Apple Kiwi as well as Lemon Ice. The drink includes ingredients like caffeine, carbonated water, ginseng, guarana, sugar, taurine and arginine.
So, now you know what to have when your energy seems to dip. Have you tried any of these already? If you have then do tell us how they make you feel. If you haven't then go try some of these and find out which one works best for you. As for me, I prefer Red Bull. It truly gives you wings. It is a great energy booster.
Pro Tip
You need to watch out on the amount of energy drink you have during a day. Have it in moderation as too much of these can do more harm than good!