When it comes to smartphones, android can't be left un-talked about. With the advent of this operating system for smartphones, the app market boomed like it never did before.
The Google play store already holds a large base of applications, and the number of applications is increasing quickly every day. Developers and companies keep adding apps every other day.
Tips to Promote Mobile Apps Efficiently
With so much competition, it gets hard to stand out in order to secure more users. However, to reach your users efficiently, you can use the following tips to promote your app.
1 . YouTube Promotion
If you can make videos yourself, you are good to go. But if you can't, you can use one of the various free online video tools or hire someone to make videos for you. Create a YouTube channel and publish a couple of videos that show how your app can be worthy for your audience.
Try to make the videos up to point and make sure it explains the app perfectly. Your video should be made in such a way that users should love to share it. This video would also come handy when you drop a pitch email to bloggers for app review.
The blogger would then understand your app in a better way, and thereby write better reviews.
The Blogger might also embed it in his article, which would lead to more exposure for your YouTube channel as well.
YouTube Can Increase Your Blog Traffic
2 . Free Publicity and Promotion
There are some services like mobilestartupz.com. It is a voting startup which ranks applications which are submitted at the end of every month. If your app is worthy, it might even make it to homepage itself.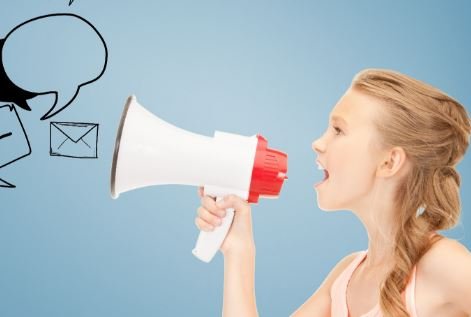 It can also stay there for a long time if it continues to get up votes. The platform is also a good option if you have different version of your apps for different platforms such as blackberry, iPhone and Windows. You can surely use this platform if you need an initial boost of users for your app.
3 . Utilize Facebook Ads
There is no better way around to achieve user installations other than a premium tool such as Facebook ads, the social giant offers targeted advertising for both android and iOS based operating systems so that you can target ads based on various factors such as mobile OS, location, age and much more.
Things get even better if you have an email list and want to promote it to that particular list itself.
4 . App Store Optimization
Doing ASO is one of the most efficient ways to promote apps. ASO Stands for app store optimization and it emphasis on factors such as product description, reviews and other things that make an app stand high in the app searches. If you have a good budget, this can certainly yield results for a long term basis.
5 . Optimizing App Itself
Before you make your submission to the market, you should make sure that your application is complete and has a pretty decent interface. Don't try to test by submitting a half completed apk. This won't only yield you bad ratings, but also blow up your app's good will permanently.
It is a long established fact among marketers that if your app complies with Google Play Store algorithm and Apple App Store algorithm, your app would rank well from starting itself.
6 . Don't keep all your eggs in same basket
There are several different apps where you can submit your app. There is no doubt that Google Play Store and Apple App Store are most talked about, but there are many more to discover, this includes Amazon's very own app store ( quite a good alternative ).
If due to some reason, you can't manage it on Google Play Store or Apple App Store, you can ask your developers to make submissions on other markets ( or make it on your own ).
7 . App Reviews
The most professional way to promote your app and market it as an authority is through reviews and sponsored posts. There are tons of websites who offer services such as paid reviews, which means you can simply pay them and get your app in front of audience.
If you target a specific market, there are options like BestReviewApp.com or similar websites ( It all depends on how much you can spend).
Conclusion – By far, the most affordable and long term effective method is App store optimization. It makes your app to rank high in the searches which results in increased installs and users. 🙂