Let's be honest and objective. Finance homework can be incredibly dull and challenging at the same time. Not everyone can easily perceive the used financial and economic formulas; for some students, it can be the most hated course in college. A finance study will likely cover topics such as debt financing, capital budgeting, risk, cost, governance, corporate control, and mergers.
The finance study also includes capital structure, dividend policy, risk management, and many others. Someone should study finance all semesters, while for someone, it is one of the general subjects that are needed for development. In any case, it is essential to find the right ways to solve problems quickly.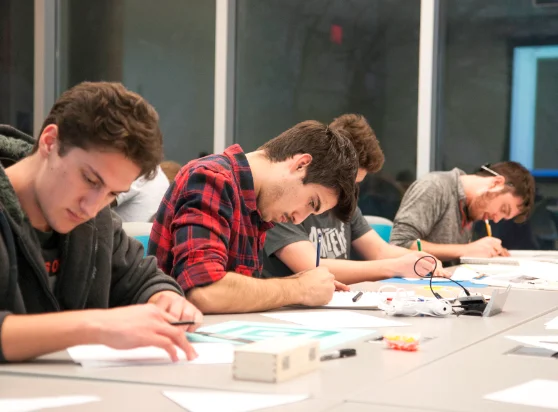 Ways to quickly solve your finance homework assignments
Finance surrounds us every day, and it is possible to find ways to fall in love with this subject but it is not at all necessary to master it quickly. It is enough to have the motivation and perceive new knowledge as an opportunity to become even better and brighter.
We have prepared some tips to help you easily cope with your financial tasks. Of course, you can think about personal finance homework help, but first, try to manage on your own if you have time for it.
Develop a plan.
First, you need to create a plan and then delve into writing your finance homework. First, you must determine the amount of work and the time necessary for you. This is how you can better plan your daily schedule for classes and work on homework, as well as a program for a week and a month.
Once you have completed developing a program for work, it is essential to keep it in a visible place for you. You can use mobile apps for planning if you are not a fan of notepads and paper. This way, you won't be able to forget when to start working on your finance homework and when you need to stop.
Work in a comfortable environment.
If you work crouched in the shape of a donut, you won't last long. It would help if you found a workplace encouraging you to be more productive.
You should be as comfortable as possible to work, and at the same time, you should not be distracted. The place you choose should have as much natural light as possible so that you do not experience heaviness in the eyes and can work longer.
Plan your breaks.
Just because you're about to tackle your finance assignment doesn't mean you're isolating yourself from the world for 8 hours or entirely focused. It would help if you took pre-planned breaks for a fixed amount of time. As we have noticed, studies show that the average person can fully concentrate for a maximum of 45 minutes.
Therefore, take a break to reboot after 45 minutes, and at the same time, do not overstrain your thoughts. Use this way of rest to work out your work schedule. Make sure you include scheduled breaks in your finance homework. Every fixed 45 minutes, take a 15-20 minute break before resuming work on your college or university assignment.
Find a financial mentor.
To quickly and efficiently cope with your finance task, it will be helpful for you to find a mentor. This should be someone who has already succeeded in studying this subject and can help you at a qualitative level. If you do not have such acquaintances, you can visit a group of students doing their finance homework together.
It is always easier to cope with difficulties in a group than alone. Thus, you will have someone to ask a question, and, with the help of brainstorming, you can find non-standard and straightforward tasks capable of decoupling.
Use quality examples.
Sometimes, it is enough to see the previously created example by a professional to complete the task. Tasks are different, and formulas are, too, so it is essential to know the progress of the solution, and then it will be much faster to complete your version.
Find the task you need that has already been solved and see how to search for information and approach work properly. Geniuses do not create, and geniuses skillfully steal what they have invented. No matter how ridiculous it may sound, it is accurate and inspired by the work of others and is not considered theft. So you can safely look for sources of motivation.
Don't be a perfectionist.
Sometimes doing a good job is better than doing a perfect job. You can get a high mark if you follow the professor's instructions, which will be enough. You don't have to be too picky about yourself; that way, you can not do your homework. Any result is a result, and it is essential to do the task.
Write and count as best you can and as best you can, and you will chase the ideal if the existence of the holding depends on you.
Find professional helpers.
Sometimes doing finance assignments is worse than torturing, especially for those who are not friends with numbers. If you do not know how to find the strength to do your finance homework, you can always delegate it.
There are a considerable number of experts who can find the solution you need, and at the same time, you will not need to spend your time working. You will receive guarantees of qualities, and you will be able to calmly go about your business and at the same time not worry about deadlines and uniqueness.
Finances will not upset you if you learn to complete tasks quickly and without sacrificing time. Motivation is capable of incredible things, and you see it every day when you see information about new inventions in the news. Therefore, set a goal for yourself, and you will quickly reach it!