Working in the healthcare industry requires wearing attire with distinctive qualities. That's because your exposure to bodily fluids is high. Even bacteria, viruses, and other harmful ones exist whether you're working in nursing homes, clinics, or hospitals. That's why you need a uniform that can protect you from such.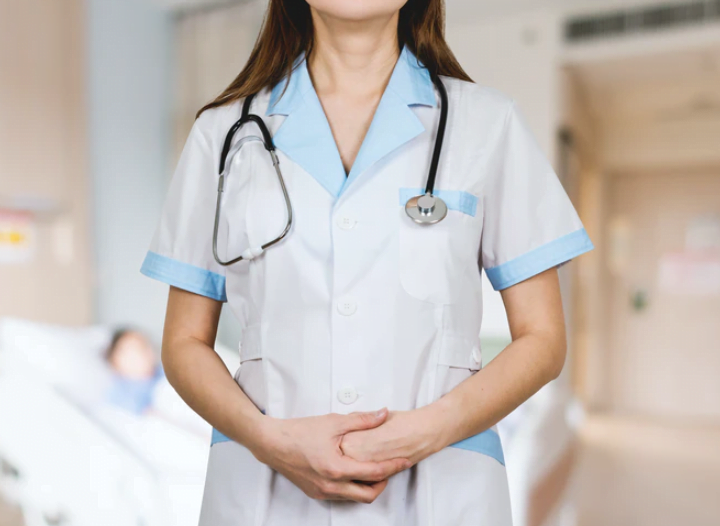 When looking for the right uniform, you can consider the following distinctive qualities to ensure you get the ones that will help you perform your duties.
Comfort
Since it's a uniform, you'll be wearing them daily on your job. Thus, you need to buy a comfortable one, which won't impede you from working efficiently.
That's why 'dress for success is applicable in your profession. When you're comfortable, you can also affect how your patients see your abilities. If you can properly do your job, they'll praise you. On the other hand, uncomfortable clothing can negatively affect your performance which can reflect on your output.
If your medical uniform is too cold or too hot, your productivity also decreases. If it's too tight, your ability to care for your patient is hindered as your movement is restricted. When too loose, your uniform becomes a nuisance. That's why you need to find online shops that provide comfortable healthcare uniforms. You can visit keswi.com and other online shops to check whether they provide customized uniforms that will fit you best.
Moreover, here are some other factors that may affect the comfort of your attire.
Sizing
It's vital to find the right size that allows you to work correctly. From XS to 3X plus size, it's best to buy the one that fits well but not too tight.
Stretch
You should also find ones that are stretchable and soft. That way, you won't be swaddled in constricting clothes. Find materials that have four-way stretch and spandex to have enough 'space' for your bodily movements. For the softness, luscious uniforms must have an ultra-soft micro-peached finish.
Moisture-wicking
As its name suggests, the uniform should make moisture evaporate quickly by pulling the moisture onto the fabric's exterior and away from the skin. By having such a uniform, you can keep your cool in times of challenging and lengthy hours of your shift.
Breathability
You can also wear a uniform that lets you have a fresh and carefree feeling when the material is breathable. An example of such is cotton healthcare personnel attire.
Weight
While you may want thick materials to keep you warm during cold weather, you also need to ensure that it's not too heavy. The right weight allows you to have the right body temperature because the uniform might insulate the heat from your body.
Material
Since you'll be wearing your uniform for half the day because of your schedule, it's best to find high-quality fabric. While cotton is nice, it doesn't have the best weight to warm you up and is prone to severe wrinkling. Polyester, on the other hand, isn't a breathable fabric.
If you need an attire that's wrinkle-free and provides a fresh feeling, choose polyester combined with other materials like spandex and rayon. With such fabric combinations, you can enjoy a soft, stretchable, and comfortable uniform.
Durable
Another attribute that your healthcare personnel attire should have is durability. Since most healthcare institutions demand their staff to wear clean and sterile clothes, most healthcare employees tend to wash and sterilize their uniforms thoroughly. Because of this, uniforms with low-quality fabric can easily wear down and tear.
Don't worry because you must find uniforms from legit providers to ensure their high tolerance and durability. Ask them if the materials used can withstand high-temperature treatments and harsh laundry chemicals, so your clothes will last longer.
Moreover, your uniform is durable if it has the following.
Reinforced Stress Points: It should be bar-tacked and double-stitched for durability while allowing ease of movement from the side vents.
Reinforced Pockets: This should also be bar-tacked and double-stitched for strength while providing a top pocket for the pen slot's convenience.
Double-Stitched Hems: For comfort and strength, it must be clean-finished and double-stitched.
Reinforced and Smooth: Clean-finished and double-stitched in the back rise and front seams are necessary, too.
Clean-Finished Collar: For strength, it must have triangle stitches. And to maintain collar shape, edge-stitching is vital.
Comfortable And Sturdy Waistband: It must have 100% cotton for drawstrings and encased elastic in fabric.
Professional
While the uniform's durability is essential, you should not forget about how it can make people see you as a professional. For one, you don't want people to see too much of your skin as it might ruin your professional appearance.
Remember that some materials are see-through, especially if they're lighter in color and made from cheaper fabric.
Even if special underwear for such clothing, wearing such an outfit can still negatively affect people's impression of you. You can avoid this hassle by buying attire made from high-quality fabrics that are trendy yet professional.
You may also want to stick to a timeless scrub design to avoid revealing too much.
Color
Most importantly, your healthcare personnel attire is designed for color psychology. Historically, white is for healthcare professionals working at the operating table. However, as time passed by, cyan and green scrubs became an alternative.
That's because such colors help healthcare professionals see better while it's easier to wash out bloodstains from such. These colors also help visual fatigue or painful eye strain from staring a bright white or red.
Nowadays, you can also opt for purple, pink, brown, or maroon uniforms, especially if your workplace allows such. However, you may have to consider that navy blue and other colder colors help patients be calmer.
Conclusion
While you have many choices when buying healthcare personnel attire, it's still best to consider the following qualities above. That way, you can improve your productivity when you're wearing a comfortable outfit.
Finally, since your uniform affects your bearing, it's best to choose the ones that can keep your professional appearance. After all, the last things that you want to hear during a stressful day are disrespectful words targeted at you.