If you're planning your next vacation to explore a beautiful place in the States, then there lies a city among the lush green peaks of the Great Smoky Mountains, waiting to welcome you. That's right, it is the city of Gatlinburg, and it's a great tourist spot for all vacationers. It has a wide range of activities to offer to every traveler!
Things To Do In Gatlinburg – Gatlinburg Attractions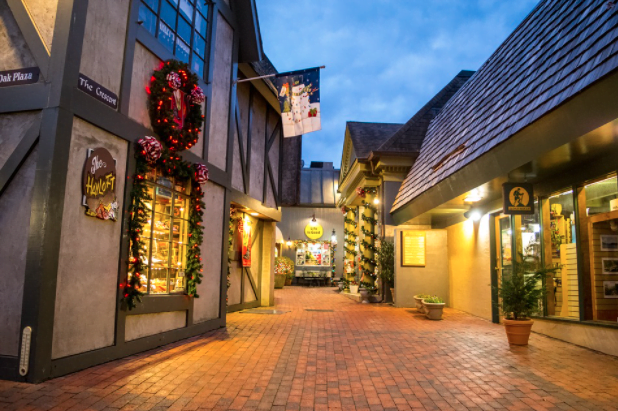 Let's dive into the unique monuments, sites, and festivals that this great city has to offer and list all the exciting things you can do at Gatlinburg.
Clingman's Dome
Here's a nature-centric getaway for you. As soon as you reach Gatlinburg, plan a trip to Clingman's Dome, which is the highest peak of the Great Smoky Mountain range, standing proudly at 6,643 feet. For vacationers looking for an adrenaline rush, it's highly recommended that you explore this.
From Gatlinburg, it will take approximately one hour to drive to the Dome. However, the trek is a healthy activity for you and your family, and all of it is worth it when you reach the top. The view up there is just one to absorb.
Cabins
The scenic city is home to some beautiful holiday cabins, chalets, cottages, and houses. If you wish to enjoy a cool dip in a beautiful, secluded fun area, with a great view of the mountains, then opt for Gatlinburg cabins with indoor pool before heading to enjoy Gatlinburg's nightlife.
Alternatively, you can opt to stay at chalets or log cottages.
Ober Gatlinburg
If you reach Gatlinburg in winter and are big on skiing, then Ober is the place for you. It is a skiing resort and a treat to be at during the winters. The ride to the resort in a chairlift is a beautiful experience. The view from up there is breathtaking. You can ride the Ski Mountain Alpine Coaster and also see animal habitats.
Dollywood
Dollywood is a theme park strategically located at the foot of the hills in Gatlinburg. It is a place with lots of food, music, dance, and laughter all around. For those with a more adventurous heart, roller coasters would thrill them. Dollywood has been ranked as one of the world's best theme parks by Tripadvisor and USA Today.
The Strip
A shopping spree during the vacations is a must, and there is no better place than 'The Strip' in Gatlinburg to indulge in it. It has over 27 boutiques, galleries, and eateries. You can purchase many luxurious, high-quality things to satiate the shopper in you.
Cades Cove
Cades Cove is a valley between the Great Smoky Mountain range, and it is one beautiful place to explore. The wildlife is a feature to behold, but the area has a rich history that you can explore – from the Cove being a Cherokee settlement to becoming a European one.
Pancake Pantry
If you're a big foodie, then Gatlinburg has tasty food to offer. Pancake Pantry is their first pancake house and is said to have the best pancakes in Tennessee. So as soon as you land in Gatlinburg, make a stopover at Pancake Pantry. Of course, a stack of their famous buttermilk pancakes is the thing you should be looking forward to.
Arts & Crafts Community
This city is the artist's dream with a very well-established Arts & Crafts community. It has over 100 artisans and 8 miles of handicraft shops! No wonder Gatlinburg has one of North America's most independent artisans. So if you're an artist and happen to be in Gatlinburg, then this is the place for you.
Mount LeConte
Again, this is a delight for trekkers who are at Gatlinburg for vacations. It has five trails to reach the summit, but the Alum Cave Trail is easily the prettiest and most popular. It has lots of notable and beautiful landmarks, and it is recommended that you plan a hike at Mount LeConte the next time you visit Gatlinburg.
Hollywood Star Cars Museum
Gatlinburg is also a hub for car enthusiasts! This museum houses all the famous cars that Hollywood celebrities drove in their movies.
Currently, it boasts a collection of 40 vehicles, rich with Hollywood history, and this could be the chance for you to get behind the wheels of one of those cars! Of course, it's a haven for a petrol-head, and you could go on for hours marveling at the beauties parked there.
Conclusion
Gatlinburg is the place to be! We've only listed a few of the many attractions that the great city has to offer.
Gatlinburg is truly the city for everyone since it provides a lot of entertainment. Plan your next vacation to the town, and you'll be investing in a lifetime of beautiful memories. With that being said, happy holidays!