Even in the age of social media and video advertising, email marketing is still one of the most trusted and efficient forms of marketing in business. In deciding how to best market your brand to customers via email, start out by putting yourself in the consumer's shoes.
After all, you are a consumer, and you're probably subscribed to the mailing lists of your favorite brands. Think about what types of emails you like to see in your inbox and which you're most likely to open. Perhaps you only open emails with "Urgent" subject lines, or you prefer when brands use witty jokes and sayings to grab your attention.
Once you decide on a subject line, think about what keeps you reading when you open that email. Do you like to see numbers and percentages describing how much money you're going to save? Do you prefer engaging gifs and graphics?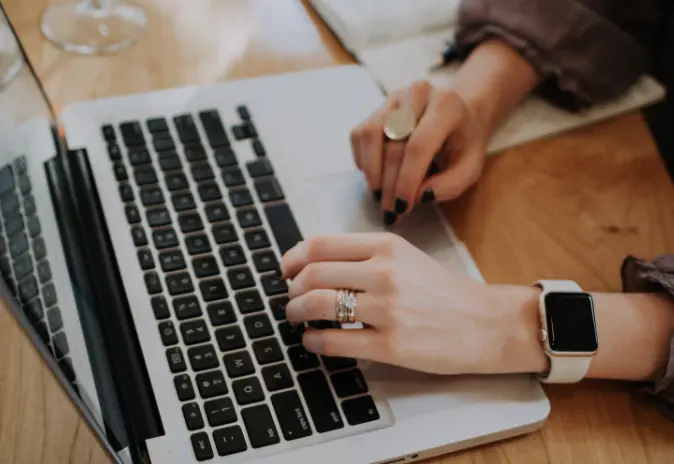 Once you decide which email marketing strategies you personally prefer, it's time to think about factors that are specific to your business. Your company's target demographic and the nature of your company's output (are you selling a product? A service? Are you a non-profit?) can go a long way towards informing the type of content that you send to consumers.
Even if you are selling a product, you don't necessarily have to sell that product in your marketing email. Your email can serve several purposes-educating your consumers about your company's vision, introducing them to your team members, providing client testimonials to improve your reputation, or inviting consumers to engage with an interactive quiz or post on social media.
Suppose content creation is not your strong suit and you're grasping for content ideas to set you apart from your competitors. In that case, you can always hire an email marketing agency like a Klaviyo email marketing agency. Klaviyo is a tool that works with eCommerce platforms to automatically send emails once a consumer visits your website.
The best email marketing agencies specialize in not only using these tools to automatically send emails based on who has visited your website but also handling the content creation and email layout.
Just like any other marketing campaign, you should identify an actionable goal for your email marketing. Set SMART goals-goals that are specific, measurable, achievable, relevant, and time-based. For example, a measurable smart goal might be "This email marketing campaign will help me double my sales over the course of this year."
Setting SMART goals that are measurable allows you to track your progress and figure out which marketing strategies are working for you. Even once you set those SMART goals, it can be difficult to determine how often to send out emails and how many mailing lists to create. Consider creating mailing lists based on different age demographics as well as their stage of the buyer's journey.
You may want to compose a few emails for consumers who just signed up for your mailing list, something that warmly welcomes them in a personalized message and talks about your company's mission. Some companies create specific emails for customers who left items in a cart or even send out special emails and promotions on the customer's birthday.
The frequency of your marketing emails depends on the nature of your company. If you're a non-profit, you may only want to send out one educational email per month. If you're a small business with weekly promotions, you will probably want to send emails at least once a week. According to Forbes, 40% of small businesses send marketing emails weekly while 30% send them at least once a month.
Once you have figured out the logistics of how and when to send marketing emails and who to target, it's time to have some fun with content creation! Need some unique email content ideas? Here are just a few to get you started.
Use Graphics, GIFs, and Memes
Knowing your audience is important! While 77% of consumers report that they trust email marketing more than other online sources of advertising-especially social media, which may provide ads for scam products-Gen Z and Millennials still love the aesthetically pleasing layout and video media found on social platforms. Implementing some relatable memes or a link to some video content can be a great way to grab your customer's attention.
Start with a Subject Line
As you may know from your own experiences with your email box, subject lines can be very impactful. The best subject lines are short but still creative. You might include a funny saying, an emoji, or numbers advertising a good deal.
Make It Interactive
If email marketing has one flaw, it's that it's a one-sided form of marketing. Inviting customers to follow you on social media or even offering a giveaway or enterable contest can be great ways to keep your customers engaged via email.
Be Strategic About Time
While the optimal time to market on social media might be at night, most people aren't going to check their emails in the evening. Mornings and afternoons are the best times to send emails. Also consider whether you're advertising locally, nationally, or internationally, as you want to make sure you're respectful of time zones.
Allow Consumers to Choose
If you're going to add consumers to a mailing list, allow them to opt out whenever they please. Customer service is just as important in email marketing as it is in person. If you have multiple mailing lists or newsletters, allow consumers to choose how frequently they receive emails and which topics they want to hear about.
Conclusion
While it can be tough to make your company stand out in a sea of marketing emails, hopefully these ideas have sparked some inspiration for your next email marketing campaign. If you still need help from the experts, an email marketing agency can be a worthwhile investment, too.