Gautam Gulati is an Indian Television actor who has become a popular public figure after his winning the controversial reality show Bigg Boss season eight.
Gautam Gulati (Indian Film and TV Actor)
1) Gautam Gulati Personal Life
Gautam Gulati was born on 27th November in 1987 to an Delhi family, and his father name is Anurag Gulati.
He is born and raised in Delhi and completed his schooling at Delhi local school.
After completing his metric, he attended L.S Raheja School to complete his 11th and 12th class.
Gulati finally decided to attend a university to complete his higher education, so he attended Hansraj College.
Gulati has one older brother, and his name is Mohit Gulati.
The older brother is a businessman, who has launched many ventures in his career.
Gulati was into acting and becoming a star, which was inspired by the Bollywood movies.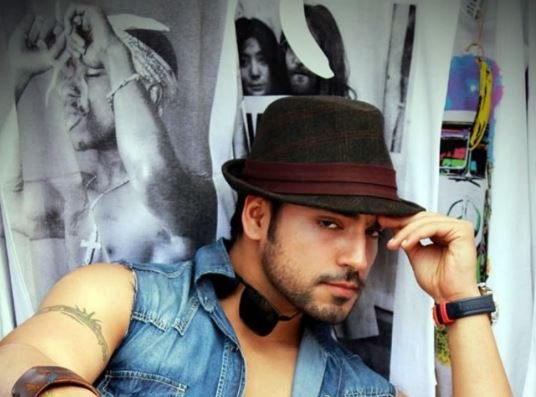 After completing his education, he started to go to auditions for movies and TV shows.
2) Gautam Gulati Professional Life
He has acted in many films, such as
Darpok (2014) – He was able to get a lead role in the short film Darpok, which did not perform amazingly or did not do well on the screen. The movie ratings on IMDB is 7.5 out of ten stars, which is a decent rating.
Siddhartha-The Buddha (2013) – He was able to get into Sri Lanka movies, he got a role in that movie. The movie did well in Sri Lanka; it has 1.5 stars on IMDB, which is a decent rating.
He played the role of Devadutta, which is an important character in the film.
Azhar (2016) – A popular Indian cricketer, who is banned from the game because of spot-fixing. The movie did average on box office, but Gulati played an important in the movie of Ravi Shastri.
The film ratings on IMDB is 5.9 out of 10, which is an average rating.
Behen Hogi Teri (2017) – Gulati played the role of Rahul, which is a small role but an important one. The movie considered an international flop, and it did okay domestically.
Currently, he is in talks with many producers to get more hands on the movies.
To further in his career, he received professional dance training from a veteran dancer Shiamak Davar.
He is primarily known for his work on Television or call it small-screens, where he has gained popularity and opportunities to act in these movies.
Kahaani Hamaaray Mahaabhaarat K (2008-09) – A popular subject that takes you back to the medieval period. The Mahaabhaarat is a popular story, and Gulati was playing an important role in the show.
He was able to impress and make an impression on the young audience. This show has helped him gain more opportunities in the field.
Kasamh Se (2008-09) – Varun Sahil Bali is the role he was playing in the show. The show helped him progress more in his career. The show aired on ZEE TV, he was playing a supporting role in the show, but it wasn't anything major.
Tujh Sang Preet Lagai Sajna (2008 TV series) – He got his hands on another supporting role in the show, where he played the role of Teji who is the Radhika and Kushal's son and Vrinda's cousin.
The show aired on flagship channel Star Plus.
Pyaar Kii Ye Ek Kahaani (2010 – 11) – A different category show, which aired on Star One. The show was extremely popular during its time, where Gulati played the role of Shauraya.
The role wasn't anything major, but it played a crucial role in the show.
Diya Aur Baati Hum (2011 – 16) – He played many supporting roles in many shows, but the one who helped him grow in his career is Diya Aur Baati Hum.
He played the role of Vikram Arun Rathi, who is the younger brother of the lead character.
Nach Baliye 5 – For one evening, she joined hands for the show to support the show Diya Aur Baati Hum.
Bigg Boss 8 (2014-15) – The controversial reality show in India is Bigg Boss, which he participated. He has competed with many reality stars, and he was able to win the hearts of viewers.
Amazingly, he was able to come out of the rivalry and became the winner of the show.
Farah Ki Daawat (2015) – Farah has hosted a show, which Gulati participated as a guest for once episode.
India's Next Top Model (2015) – He did not participate in the show, but he was part of the show as a guest.
MTV Big F (2015) – MTV has offered Gulati to be the host for a season, which he accepted it happily.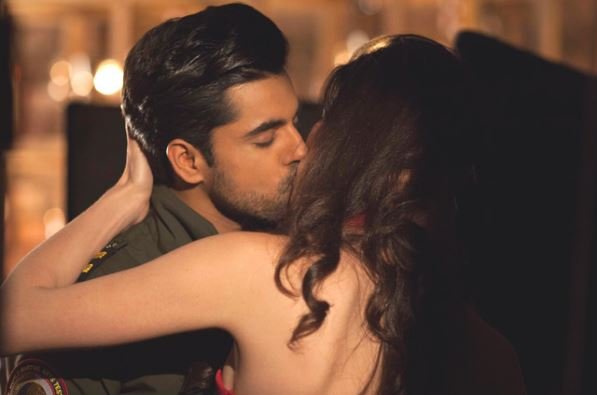 Jhalak Dikhhla Jaa Reloaded (2015) – He participated in the show.
Bigg Boss 9 & 10 (2015-16) – As a winner, he got to be a guest for a special episode to change things around.
The Kapil Sharma Show (2017) – A popular show which aired on Sony TV, Gautam Gulati appeared on the show for one weekly episode with Kapil Sharma and his friends.
However, he was not alone in the show; he came into the show with other reality stars and movie stars like Shruti, Rajkummar, & Gulshan.
He won three awards like Television Style Awards in 2015 as Stylish Male in a reality show,  Indian Television Academy Awards in 2015 as Most stylish Male in reality series, and 8th Boroplus Gold Awards in 2015 as Most Fit Male Actor.
3) Gautam Gulati Controversy
He is involved in only one controversy in the controversial show called Bigg Boss season 8.
He and a female housemate kissed on camera; then they went into the bathroom together for a while.
They have left their mic outside before entering the bathroom.
The show got the spice it needed, and they have promoted it extremely well on the channel.
The audience was shocked, and they did not accept such act in the house. The social media was buzzing, and many people criticised their actions.
4) Gautam Gulati Net worth
Gautam Gulati is a popular figure now, and he is progressing in his career very well. He is aiming to become a movie star, so he is acting in only films nowadays.