If you're an inveterate gambler or just a passing-by person who got interested in the highest online wins, then you'll find this article at least useful, maybe even motivating.
What can you expect from online casinos?
Real casinos are overshadowed by online gambling venues nowadays. The latter is becoming tremendously popular among lovers of excitement.
New technologies allow players to spin their favorite slots without leaving their shelter. In fact, it's a huge breakthrough in gambling industry since all that you need is a PC or mobile device in order to "get high" of casino games.
Who are those lucky guys?
Speaking about "getting high", it's worth mentioning that online casinos are as generous as the real ones. The highest known win ever occurred less than six years ago.
A professional gambler from Finland (who decided to remain anonymous) was lucky to win about €18 million. The punter was playing the Mega Fortune slot – the game developed by NetEnt.
Another anonymous winner managed to hit the jackpot of about €8 million with a bet of only €6.25. Moreover, when the fortune extended its hand to him/her, the lucky beggar was playing on the mobile device. This once again proves that online gambling is at the peak of its popularity.
The game which radically changed the winner's life is the well-known Mega Moolah slot. Actually, it's rather a dated slot developed by Microgaming which can't boast about cool animation or special bonus game, but the huge win speaks for itself.
The next winner wasn't even aware of what life had prepared for her. An elderly lady in her 60s placed a bet of €1, and it was enough to win a mind-blowing jackpot of €3.5 million. The game which made the lady a millionaire was Mega Fortune Dreams. This slot is developed by NetEnt – one of the best providers at the market.
Mega Moolah is involved in one more startling story. Another anonymous player needed only €0.5 to change his life from something boring and mundane to something special and exciting. He became richer by €6.1 million. The sum is amazing, isn't it?
What is Online Casino per se?
Apart from such huge wins, there are myriad of players who won "humble" sums of money up to €1 million by playing at online casinos. Those venues can offer you games of the same types which you can find at land-based casinos.
If you prefer table games, you can try some Poker, Baccarat, Roulette, and many other titles. For fans of slots, there are tens of thousands of them. In truth, slot games are worth your attention most of all – you'll find games of different genres and with volatility indexes which suit you most.
If you still think that real casinos give more thrill than the online ones, then the latter can offer you live games. The main feature of such games is that you can play from your home (or wherever you wish) with live dealers. In addition, some online casinos have such games as bingo, keno, scratch cards, and many others which are unavailable at land-based casinos.
What's important is that you can make a fortune by spinning a slot game or playing a card game on your home-based computer. Of course, huge wins usually require big bets, but in some cases (such as listed above), all that you need is €0.5 to hit the jackpot.
How to choose the best option?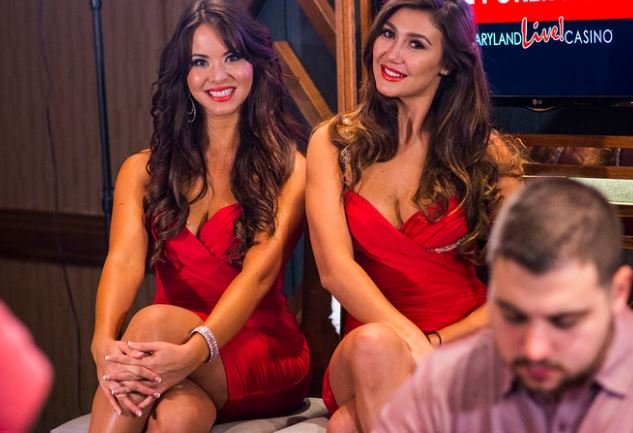 The only difficulty you may face is the search for a proper place to play at. HolyMolyCasinos is one of the best portals which can help you select a great online venue. Besides, those guys have a good understanding of slot games. And if you're looking for a cool welcome bonus which can fulfill all your needs – they know what to advise you.