Online business is getting prominence day by day. Entrepreneurs who don't own an online portal of their services are unable to generate a real revenue. No matter which country you reside, having an online business provide the ample exposure to your organization and help you to reach your customers globally.
Starting An Online Business In Africa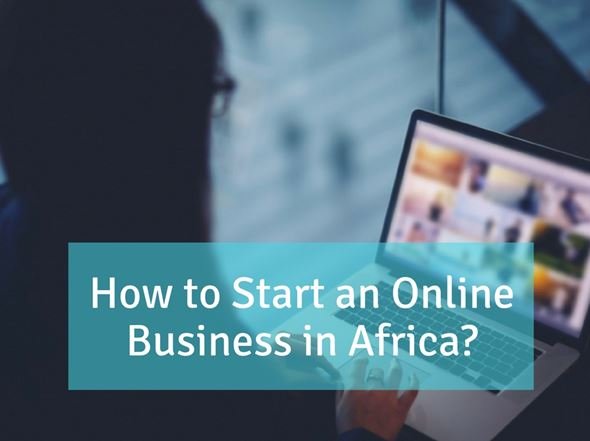 Do you want to expand your business in Africa? Then having an online business can help you in achieving your goals. Here, we discuss how to start an online business in Africa that gives a boost to your brand.
To get the business related news about Africa, visit Naij News.
Step-wise Guide to Start an Online Business in Africa
Being an entrepreneur, you surely want to spread the roots in the global market, and a web portal is a basic need that you should fulfil. Here we are helping you to start an online business in Africa with ease. Thus, just read the step-wise guide and implement the process to develop globally.
Step-1 Select a Good Online Hosting Provider
There is no special guide to choosing the relevant online hosting provider, but there are few things that you need to take care of before selecting one. Make sure you research about the policies and the guidelines of hosting provider and choose the best one which suits your business requirement.
You must set your goals before availing the hosting services as it helps you to buy a proper plan according to the needs. While purchasing hosting services, do proper research and never opt for the services who conduct paid promotions. Also, check the online reviews to select the best one for your business.
Step-2 Create a Web Portal
To build a website, you must have and attractive name, business logo, and customer-friendly design. Now, selecting a good website name is hard. Always opt for a name that explains your services/ products. Your website is the leading attraction point for customers. If you fail to impress them, they will abandon your services right before starting. Your website creates brand image hence, be careful before while designing. It should be engaging, and the transitions should be perfect to get the complete details.
If you are new to online business and don't understand how to create a website properly, then it is recommended to take help for a professional web developer. You can also opt for freelance services if money is the concern.
Step-3 Streamline the products
Your website should be attractive and simple at the same time. You might be wondering why? Because online users are much more smart and different than your offline customers. They don't spend time more than five or six seconds to check the products.
If you fail in providing a good first impression, then you may lose the customer forever. Customize it properly by using quality images, audios, and videos to deliver exact information. Also, build an opt-in offer to collect the email ids of your users. Besides, simplify the transaction process to make the purchase smooth and hassle-free.
Step-4 Keyword Research
Figuring out the exact keywords is necessary for an online business. Keywords are the term which people use to search their requirement. Hence, using the keywords help you to promote your website on search engines. Good keyword research boosts your website on a search engine and generates quality leads.
Step-5 Strategical Online Promotion
Online advertising is the soul of an online business therefore, do it in a perfect manner. There are various ways for an online promotion like SEO, social media, digital marketing, content marketing and more. To start with, figure out who are the targeted audience and then use the correct keywords to draw the attention of customers.
Step-6 Create Content that Sells
If you want to sell your product and services, then never underestimate the importance of content. The foremost thing that attracts your customers is the Content. In online marketing terms – content is the king and marketing is a queen. Content has the capacity to hold the user's attention, and it builds a connection between the brands and customers. Tell your story and benefits of your products/services in a way that nobody can resist.
Step-7 Build an Online Reputation
Most of the times people focus on online promotion only to generate revenue, but the most crucial thing to achieve all business goals is online reputation. Nobody wants to visit your website again if you deliver faulty products or your services are not meeting the requirements of your users. Build an excellent customer support team and ask your customer's feedback to improve the quality of the products/services.
Creating a global brand seems typical, but it is not. Every business need satisfied customers hence, make sure you are providing valuable services.
For an entrepreneur, checking business related news and updates are necessary to grow the business. Share your feedback and queries related to the article in the comment section. We will be happy to hear from you. 🙂