Smartphones have become an indispensable part of our lives. Much more than just a phone, it is virtually a mini computer that you carry around with you that lets you make and receive calls, check your email, click photos, play games, watch videos, and organize your daily life.
Upcoming Infocus M5 Mobile In India 2017
With the prolific variety of apps available in the app store, you can customize exactly what and how much you want to do with your phone. It is becoming increasingly harder to imagine a time when we could do without our smartphones.
With so many smartphones flooding the market, the question is which one do you go for? Coming in a never ending range of prices and makes and model, it is quite difficult to choose one over the other. Each brand is competing with the other to come up with the smartphone that everyone will want to buy. The smart phones from Infocus are definitely options worth exploring.
1) Infocus – The Brand
Infocus is a company of American origin, which has its headquarters in the state of Oregon. It is highly respected in the world market for its innovative products. Foxconn, which manufactures iPhone, iPad, Xbox, Kindle and the like has a close partnership with Infocus exclusively for developing and marketing smartphones.
Infocus, the company, started with projectors as its main product, when it was established in 1986. In 2013, the company began to manufacture smartphones and quickly captured the smartphone market with phones that not only look good, but perform excellently.
2) The New Launch – Turbo M5
As part of its M5 series, Infocus has recently launched a new model, that it has named Turbo M5. This particular smartphone is all set to storm the market with its capabilities. It is an appealing phone from all aspects. The Turbo5 smartphone offers much to the user in terms of a powerful battery and a comfortable screen size of 5.2 inches that you can easily fit into the palm of your hand or carry in your pocket.
Despite being a powerful phone, it is not too heavy but is light enough for you to carry without any trouble. Available in a classy color of Mocha gold, the phone is great to look at as well. The screen has a resolution of 720 pixels by 1280 pixels, making the visual impact much better.
3) Features of Turbo M5
Powered by the 1.25 Ghz Mediatek processor, it has upto 3GB RAM. The ROM storage capacity is 16 – 32GB. The phone has two cameras, front and rear. The rear camera has a powerful resolution of 13 megapixels and image resolution of 4224×3136 pixels.
The front camera is of 5 megapixel resolution and image resolution of 2592×1944 pixels. There is an in-built flash and the shutter speed is 1.18S. The phone supports full screen viewing of videos with a video frame rate of 30fps and format of 3gp.
A rare feature of the Infocus M5 is that it has an FM radio. Most smartphones nowadays have removed this feature, but this one prefers to have the option for the smartphone users to listen to the radio if they want to.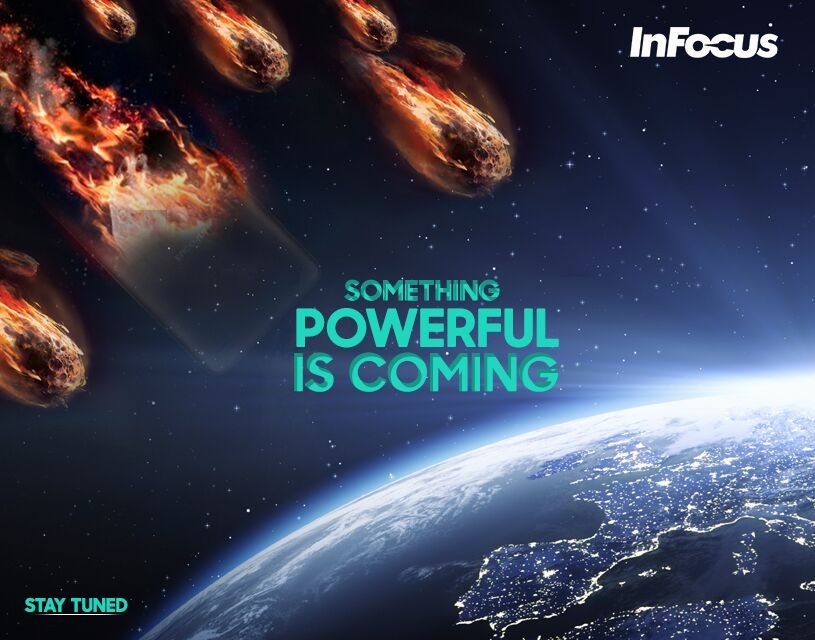 Another feature that can entice users to buy this phone is the battery performance. The phone has a Lithium battery and also comes with a spare battery to keep it going for longer without charging. Both the main battery and the spare battery are Lithium 5000 MAH.
The supported GSM bands are B8, B3, and B2 and the UMTS bands supported for both hardware and software are B8 and B1. Bluetooth is supported with a version of 4.0 and the USB version is 2.0HS. When you buy the phone, the box carries a handset, battery, charger, user manual, and warranty card. You need to buy earphones separately.
The specifications of this phone make it one worth having. A phone with impressive battery performance, good camera, good looks and a host of other features – it will look good in the palm of your hand and serve you well.
#InfocusTurbo5 is the phone you have been looking for that will allow you to work and play equally well. So what are you waiting for? To order it online go to www.Infocusindia.co.in and order your handset today!