Future is unpredictable, and no one can precisely predict how long one can survive. Many people who happen to be the sole breadwinner of the family, can face premature death either due to accidents or illness and this unfortunate event can completely disturb the living standard of his/her family members.
But buying an PNB MetLife insurance policy can secure your family's future financially if not emotionally. There are some important insurance policies which one must buy before they hit their 30's.
Life Insurance
In the unfortunate event of your death, life insurance can take care of financial liabilities that come about due to burdensome debt loads, cost of education, as well as the financial security and well-being of a spouse. Then there are further examples that might involve taking care of a family member with special needs, or an elderly parent in which you are the primary caretaker.
Life Insurance is a long-term investment and can assist you in planning your long-term goals such as buying your dream house or retirement planning. You must contact your insurance adviser while buying life insurance policy which is tied to certain investment products.
The premium paid by you is eligible for tax benefit under Section 80C of the Income Tax Act, 1961. You must try to buy insurance at your younger age or before you hit 30 when you are living a healthy lifestyle and can fetch good rates on your life insurance policy.
You can invest in various life insurance plans offered by PNB MetLife like PNB MetLife Mera Term Plan, Mera Jeevan Suraksha Plan, and Family Income Protector Plus.
Health Insurance
Health problems arising due to heart, lungs, diabetes, hypertension, and cholesterol are affecting young people rapidly,and sedentary lifestyle demands buying health insurance plans before 30 years. These plans take care of increasing healthcare costs and frequent medical expenses during your old stage.
You should book your health insurance policy early for lower premium amounts. The amount of premium post 30 years is high even though there is no significant change in your health. You can take advantage of tax benefits on the health insurance premium under section 80D and annual health check-ups, non-hospital services (dental, optical, dietary consultations etc.), and day-care procedures under various health insurance plans.
Child Insurance Plans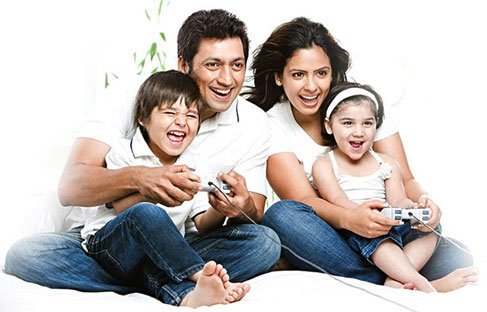 Securing the child's future is of paramount importance for every parent. High- quality education and marriage for the child even after your death is the focus of every child insurance plan. PNB MetLife offers customised child investments plans on the basis of your specific requirements. You can check out options like PNB MetLife College plan, Smart Child plan, Bhavishya plus Plan, Money Back Plan, Smart Platinum Plan etc.
Saving Insurance plans
PNB MetLife's Savings plans like various endowment plans and money back plans come with attractive features and benefits to offer you more than just protection. These saving insurance policies help you in achieving your long-term financial goals efficiently. Endowment Insurance plans are just as best as saving plans since they offer payout at the end of a specified term or on a death of the insurance holder. Depending on the plan types, benefits are provided even after the plan matures.
Money back plans are beneficial for those investors who need periodical payouts. Insurance company collects a premium for a certain time-interval and pays part of sum insured during regular intervals. In case of the policy-holder death, insured sum and outstanding bonus are paid to nominees.
ULIPS
Unit Linked Insurance Plans offer the benefit of both life insurance and investment. A part of your paid premium is invested in equities, debt funds, and bonds etc. and remaining portion is used as a cover for your life. The returns garnered by investments are passed to the insured on maturity,and thus you can enjoy both risk cover and returns on investments.
Pension Plans
You must plan your retirement by analysing your current standards of living, assets, liabilities, and inflation impact in the near future. You can fulfil all your responsibilities with ease in your retirement days by opting for a perfect PNB MetLife retirement plans in your young earning days.
Conclusion
Turning 30 is a significant phase in any one's life, and while we constantly desire to live a hassle-free life, out of nowhere, life throws a lot of surprises. These surprises are undesirable. But to make them less undesirable, it is vital that you buy insurance plans and secure your peace of mind.