Most small businesses taking their operations online for the first time are bound to experience some growing pains.
That's understandable, the eCommerce space is an entirely new playing field, and some of the rules are less obvious than others. However, some mistakes can cost your business more than others, and we list them down for you below.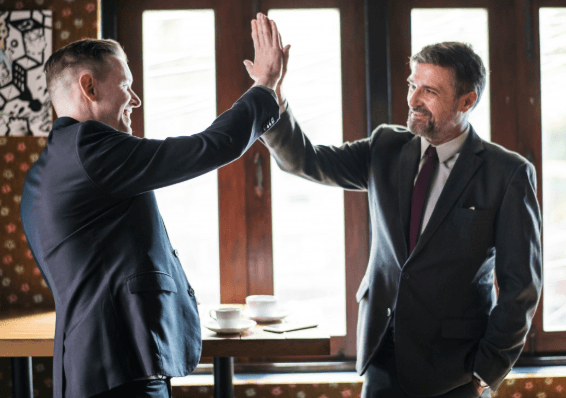 1] Missing Out on Mobile
One of the biggest rookie mistakes a retailer can make when he's first starting to take his business online is failing to optimize his eCommerce website for mobile devices.
Given how much time we all spend on our phones and tablets-around 5.4 hours every day on average for the American adult-making provisions to ensure that your site is mobile-responsive and that it can be viewed without issues on a smartphone, tablet, or similar handheld should be obvious.
According to a report from Yahoo! Small Business, though, 91% of small business websites are not optimized for mobile viewing-and it's costing them.
More and more customers are using smartphones and handheld devices to log into the internet, and you lose out on a sizable chunk of your customer base if you fail to consider these users.
Invest in web design that is user-friendly and responsive on all screens, which can increase customer engagement and keep them on your site longer.
2] Refusing to Use a Third-Party Order Fulfillment Service
Most small business owners are confident that they can handle everything themselves, and up to a point that can be true. Most think that investing in eCommerce fulfillment services is an unnecessary cost to add to their overhead expenses. While it's true that fulfillment services aren't for everyone, it is a sensible choice to consider this option as soon as it is viable for your business to do so.
Third-party order fulfillment services can help keep orders straight, keep up with high demand, monitor your inventory, and give you access to discounts with shipping providers not offered to those who do not have a business account.
They'll pick, pack, and ship the orders out on time for you, and let you know when you're running low of a certain product. Many of them are in key strategic locations that allow your brand to extend its reach to a greater number of people across the country, too.
Allowing yourself to get inundated with orders is a huge mistake that could make you lose money and the trust and loyalty of your customers.
Not being able to ship orders out on time, sending the incorrect orders out, or having packages damaged in transit will only make your returns and refunds numbers skyrocket, and cause your customers to switch to a more efficient competitor.
As soon as the cost is justifiable, link up with a professional order fulfillment service immediately. The pros outweigh the cons.
3] Poor Website Design and User Interface
Nothing drives a customer away faster than a poorly-designed website and clunky user interface. Your website is your business digital storefront, and just like a brick-and-mortar shop, it's vital to put some money into making it look good.
Your eCommerce site doesn't have to be stacked with visual tricks, it only needs to look professional, use colors that are easy on the eyes, and employ legible fonts. Your customers should be able to find what they need easily, whether it's a specific product or a means to contact your company with.
Nothing spells unprofessional than badly written copy and amateur graphics, so steer clear of those.
4] Inadequate Payment Options
Imagine this scenario: a customer fills their cart up with products on your site and excitedly heads to checkout to pay for their purchases. Once there, however, they find that their preferred payment option isn't supported. Most will simply abandon the cart they've put together and head to a different website that can serve them.
Keep in mind that not everybody uses the same payment methods, and most have a preference they use more over the others. It's in your business' best interests to accept a wide variety of payment methods to cater to all comers.
The eCommerce landscape is constantly evolving, and it's up to business owners to keep up with the rapid changes that occur in it every day. Running an online business can feel like juggling too many things at once, but the speedy growth of your business and rewards you'll reap will be well worth the effort.