Germany is a popular country in the world. The country rose to fame due to Hitler rise & fall in the world war two. Millions of people started to hate the people of German due to the actions of the notorious villain of all time.
Most Beautiful & Hottest German Women
Picture Credit: Pixabay
However, Germans have some of the beautiful women in the world. Today, we are going to list down fifteen beautiful women rose to fame by working hard and elegance.
15] Charlott Cordes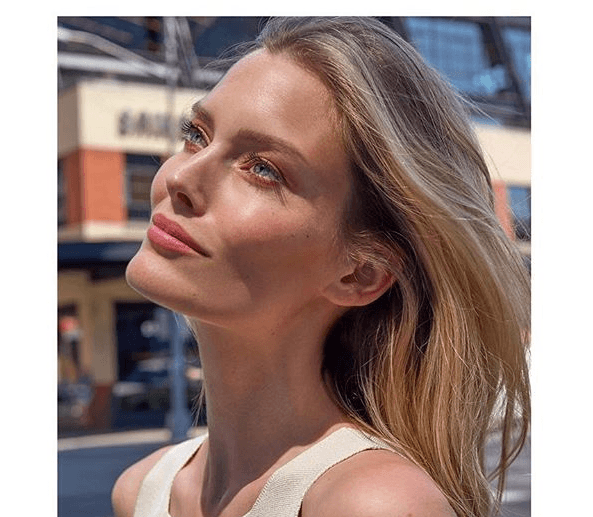 Cordes is a German fashion model hailing from Hamburg, Germany. The model worked with brands like Laurel, Rena Lange, Nivea, Tommy Hilfiger, Chanel, Benetton, BGN, Fornarina, Moschino, etc.
Cordes is a successful model, and she lives in Italy, Germany, New York City, and other places. Charlott won the Elite Model Look 2003 in Germany, and she was nominated for "New Faces Award 2005."
14] Jasmin Wagner
Wagner is a German model, pop music singer, and dancer. Due to the English albums, she took the stage names "Denim Girl" and "Blossom."
The song 'Herz a Herz' was a major hit, and it got her international fame in 1995. Two decades of music career gave 12+ single hits and 2 gold albums.
The music career of Jasmin earned several awards, and she sold over 30 million music album copies. Wagner started a business "Jamila" cosmetic line and earned plenty of money from the sales.
13] Laura Berlin
Berlin is a popular face in Germany, and she works as a model, Television presenter, actress and more. Laura discovered by a modeling agency in hometown, Germany, and they pushed her to become one of the popular people in the country.
Fortunately, the modeling industry accepted Berlin and brands like Boss, Balenciaga, Michalsky, and Boss, worked with her. Participating in beauty contests is one of the hobbies in Berlin. The German beauty has been part of several television shows and commercials in the past.
12] Julia Goerges
Julia is a tennis player by profession, and she is not part of any modeling agency or entertainment industry. Goerges skill in the sport is second to none, and it has shaped the entire German tennis.
Apart from the skills in tennis, she grabbed the attention of the audience by her mesmerizing beauty. The tennis champion took four doubles and two singles title home on WTA tour. We may not see her in fashion photo shoots, but she appears on television on an occasional basis.
11] Diana Amft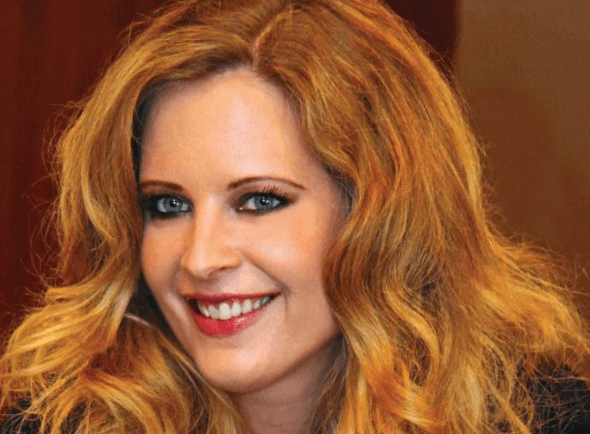 Diana rose to fame after her performance in "Doctor's Diary," and she is a German actress. The German female actor appeared in many film actress and won many awards in the past.
Amft did not start from movies because she began her career in theatre and many admired her work on the stage. Several people recognized her talent that led to a path to the film industry. She is a popular face in the country after working in several German blockbusters.
10] Lena Meyer
Lena is a popular German singer and songwriter that received great success at the age of 19. Meyer won the Eurovision Song Contest (2010), and the credit goes to the song "Satellite." The major success of the song helped her gained massive popularity in the country, and she used the newly found fame to release a debut album.
The first-ever Meyer album "My Cassette Player" was a major blockbuster in several countries and the singles charted number one in many countries.
9] Julia Stegner
Stegner is a German fashion model worked for several reputed brands & magazines. The model opened several fashion shows with elegance and some of the fashion brands like Yves Saint Laurent. Julia landed with many major offers in the past, and she was the face of Mercedes Benz in the year 2009.
8] Judith Rakers
Rakers is a television personality, she gained popularity in the country due to hosting television shows, and she is a part-time journalist. The elegant woman started her career in journalism because she studied German journalism, philosophy and modern history.
Much German news channels recruited her as a newsreader. Millions of people consider her as a beauty with brains and talent.
7] Bettina Zimmerman
Bettina is a former supermodel, and female actor worked in more than sixty films. The model debuted in the film industry in 1999, and she bagged many supporting roles & small roles.
She is a successful supermodel from her time. Zimmerman lives in Berlin, and she took acting classes in Hamburg to make it big in the German movies industry.
6] Diana Kruger
Kruger is a German model, and actress. The female actor begins her journey from modeling with an agency. She never gained the momentum in the industry until she played the role of Helen in the 2004 blockbuster movie "Troy."
Diana started to attention from the movie industry, and the German industry started to give her major roles. After 2004, she played leading roles in "Disorder," "Farewell, My Queen," "Mr. Nobody," and more. Kruger is improved over the years, and she is making big in French industry and other film industries.
5] Giulia Siegel
Siegel is a German host, model, and DJ. The television host started the career in a smaller screen, and she was part of many daily soap shows.
Thousands of people recognize her for working as a DJ in nightclubs. The DJ blessed with three children and the first were twins "Nathan & Mia" and Marlon from ex-boyfriend/husband.
4] Lena Gercke
Lena is a successful German model who worked in many reputed magazines and fashion shows. Germans audience consider Lena as the most beautiful women on television & in the country.
Gercke crowned as the winner of popular series German Top Model hosted by Heidi Klum. She signed many fashion contracts including Cosmopolitan magazine of Germany.
3] Henriette Richter
Richter is a successful Germany actress. The proclaimed best female actor says that the acting is her blood and millions of Germans agree with her. The inspiration to become a female actor came from Richter parents, who were theatre actors for a very long time.
The elegant woman knew that acting is the passion and started working in television shows at the tender age of 15. A few cameo roles in television shows were successful as well, and everyone knows that she is the top female actress in Germany.
2] Tatjana Patitz
Beauty is beauty regardless of age & time, and we cannot leave Tatjana from the list. The German actress & model started a career in the 1980s and 1990s. The classical looks & gorgeous features gained immense popularity in Germany.
The excellent facial features & excellent physic put her with then supermodels Cindy Crawford, Naomi Campbell, Linda Evangelista, Kate Moss, and Christy Turlington.
1] Claudia Schiffer
Age is just a number, and Claudia proved it right. No one in Germany can stand against Claudia beauty, elegance, talent, skills and hotness.
Decades of career gained her opportunities to work with more than thousands of magazines, fashion shows, and brands. The fabulous looking Germany woman holds a record 'The Guinness Book of World Record' of "Maximum Covers Appearance" in 2002.
Conclusion
Celebrities & models spent an hour every day to stay fit, and it includes diet as well. Looking young & fit comes with the price of the sacrifice of food. We have to appreciate the woman in the list because they sacrificed a lot to stand where they are today.
You may like: