Instagram has become one of the most popular social media platforms in today's times. Instagram users share all that is happening in their lives by way of interesting images and videos. Maintaining an interesting Instagram account is an art in itself. It is a great platform to impact and inspire people around the world.
List Of Most Popular Person On Instagram In India
Here are 15 most followed Indians on Instagram.
Priyanka Chopra Jonas
Bollywood diva, Priyanka Chopra Jonas has attained fame worldwide. She came to the limelight after winning the Miss World title in 2000. She has since been working hard to get better at work every single day.
After delivering a host of hit Bollywood movies, Priyanka went ahead to try her luck in Hollywood. She has worked with some of the most popular Hollywood actors.
She is loved for her amazing acting skills and screen presence. The actress also tops the list of the most followed Indians on Instagram with a whopping 43.9 million followers.
Virat Kohli
Indian cricket team captain, Virat Kohli is considered to be a youth icon. Several youngsters in our country look up to this cricket star. He has an active Instagram account which is frequently uploaded with his latest images.
He mostly posts pictures with his team members and his celebrity wife, Anushka Sharma. He has 39.9 million Instagram followers.
Deepika Padukone
The gorgeous Bollywood actress, Deepika Padukone has a huge fan base. She is one of the finest Bollywood actresses of all times. Her popularity can very well be judged by her number of Instagram followers.
She has as many as 38.3 million Instagram followers. She has delivered numerous successful Bollywood movies and has also been in limelight due to her personal life.
Alia Bhatt
The bubbly Alia Bhatt is known for her brilliant acting skills. She has been delivering back to back hits ever since she began her stint in Bollywood. She sings as flawlessly as she acts. Her work is appreciated by one and all.
She also finds a place in the gossip columns owing to her personal relationships. Her Instagram account is as vibrant as her. She has 35.9 million Instagram followers.
Shraddha Kapoor
Another young and talented Bollywood actress, Shraddha Kapoor makes her way in the list. She has been in the industry for quite a while and has been appreciated for her work.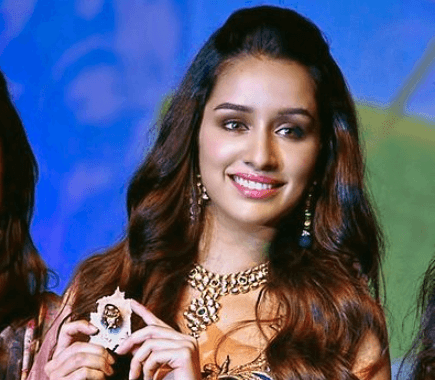 She posts solo pictures as well as images with her pets, friends and family members. Her Instagram account seems adorable just like her. She has 33 million followers on Instagram.
Jacqueline Fernandez
The vivacious Jacqueline Fernandez won the Miss Universe Sri Lanka title in 2006. Soon after, she made her debut in Bollywood.
The actress may not have fetched much appreciation for her work in Bollywood films but she certainly is garnering a lot of adulation on Instagram. Jacqueline posts interesting images and videos regularly. She has 31.8 million Instagram followers.
Akshay Kumar
Akshay Kumar, one of the best Indian actors, has been in news ever since he joined the film fraternity. His rumoured affairs, blockbuster hit films and amazing stunts have always kept him in limelight. Presently, his Instagram account is fetching a lot of attention. He has 29 million Instagram followers.
Narendra Modi
The current Prime Minister of our country, Narendra Modi has emerged as one of the most powerful Indian politicians of all times. He rightfully makes a place in this list.
His Instagram posts include images of his visits to different places and the work he is doing for the betterment of our country. Modi has 27.3 million Instagram followers.
Anushka Sharma
Bollywood actress, Anushka Sharma also has an interesting Instagram account. She mostly posts her beautiful solo pictures or images with her husband, Virat Kohli. The power couple is loved and their fans look forward to their pictures. She has as many as 27.2 million Instagram followers.
Ranveer Singh
View this post on Instagram

This Bollywood actor is not just known for his brilliant acting skills but also for his unusual dressing sense. He has a huge fan base. 26.1 million Instagram users follow him. It is a treat to watch his Instagram posts flaunting different kinds of weird outfits.
Neha Kakkar

Popular Indian singer, Neha Kakkar has delivered numerous super hit songs. She also appears on popular singing reality shows. Her Instagram account is filled with images from her sets and tours. Her posts are lively and vibrant. She has as many as 26 million Instagram followers.
Salman Khan
Salman Khan's popularity is known to all. The famous Bollywood actor has been in the industry for almost three decades and is still going strong. He is extremely popular on Instagram.
Life used to be black-and-white, yes or no, truth or lies, it was crystal clear now perhaps it's grey, it's maybe. Who the hell cares, is that true? Hope not for god's sake. Long live morals nd principles and ethics. pic.twitter.com/kQxTqHrOHI

— Salman Khan (@BeingSalmanKhan) 13 July 2019

He keeps posting pictures from his films' sets. His fans look forward to get an insight into his personal and professional life and get quite a bit of it on Instagram. He has 25.7 million Instagram followers.
Kriti Sanon
View this post on Instagram

Kriti Sanon has won the audience's heart with her performance in movies such as Raabta and Luka Chuppi. She has made a place for herself in the movie industry. Her Instagram account has become equally popular. She keeps posting pictures from holiday trips with her family and friends. She has 24.6 million Instagram followers.
Disha Patani
View this post on Instagram

Disha Patani's Instagram is loaded with images from her photo shoots. The beautiful Indian actress has an hourglass figure and looks perfect in just about everything she adorns. Her pictures are sensual and sassy. She has 24.3 million followers.
Varun Dhawan
View this post on Instagram

This Bollywood actor is a pool of talent. His Instagram posts are mostly straight out of his gym. He is known for posting innovative workout videos that draw attention. It is hard not to fall in love with his posts. He has 22.2 million Instagram followers.
You may also like: Top Sexiest Girls on Instagram to Follow.