Like every other country in the modern economy, New Zealanders have a wide choice of payment methods that they can use for online transactions such as buying goods and services or gaming. Many outlets accept several popular methods, making it easier for users to use one or a few methods across the board. This article looks at some of the payment methods available to Kiwis and how they work.
Popular Online Payment Methods In New Zealand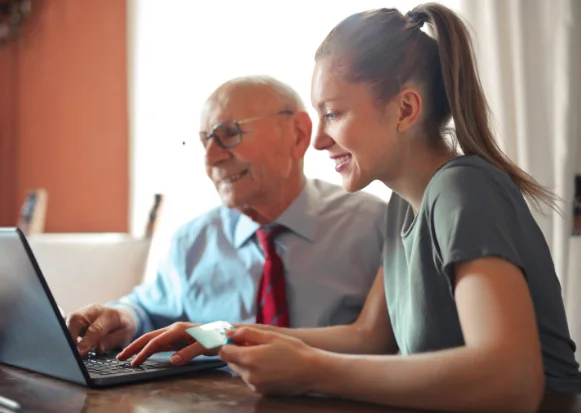 Bank Transfers
This is the oldest payment method in New Zealand. Before debit and credit cards became popular, most people preferred making direct cash transfers to their online platforms. They simply entered the account number of the recipient platform, and the cash was sent.
Most online service providers still accept bank transfers. There are also specialist systems available for bank transfers, such as POLi, that enable customers to make instant payments online without leaving the seller's website.
Unfortunately, users have to share their banking information in the course of making cash transfers. Most people are not okay with this, as it may be used by rogue platforms to access accounts or sold to third parties. This is one of the reasons for the decline in the use of bank transfers as a method of payment.
PayPal
PayPal is an e-wallet that connects to your bank account or credit cards. The email-based platform allows you to make payments in different currencies, send invoices, convert currencies, and get refunds if the seller does not honour their promise. The general ease of setting up and running the e-wallet is one of the reasons it has gained popularity among users in the country.
There are several PayPal casinos for New Zealanders. Gamers can also use the method to make eligible deposits for various bonuses and promotions that many other e-wallets cannot. Besides, PayPal allows for speedy deposits and withdrawals, enabling players to get their cash in no time. The only disadvantage with the method is lower transaction limits based on the user's payment history.
Debit and Credit Cards
Debit and credit cards are the most popular methods of transacting online among New Zealanders. They are easy to use and connect to users' bank accounts. In addition, credit cards allow users to buy and sell services even without a positive balance on their bank accounts. However, they must meet specific creditworthiness standards.
Almost all casinos, gaming platforms and merchants accept both debit and credit cards. The most common debit and credit firms in the country include MasterCard, Visa, Maestro, American Express and Diners Club. Users can shop with any retailer across the country and overseas, making it easier for them to transact with offshore service providers.
Paysafecard
Paysafecard is a prepaid payment provider that offers vouchers that can be used on online platforms. These are e-vouchers delivered as codes that are entered in the recipient's account to affect the transfer of cash. The method is ideal for users who do not want to share any information using methods such as bank transfers, cards and e-wallets.
Many casinos and merchants in New Zealand accept Paysafecard. Users can buy their vouchers online using e-wallets or locate physical shops offering the service across town. Unfortunately, the method does not allow for withdrawals, although deposits are instantaneous.
Crypto Currencies
Cryptocurrencies are the most recent methods of transacting with online merchants, casinos and gaming platforms. New Zealand does not have laws that restrict the use of cryptocurrencies in the country. Therefore, you can deposit and withdraw cash with methods such as Bitcoin, Bitcoin Cash, Litecoin, Ethereum, Tether and Dogecoin. Most outlets accept multiple coins. You can use either for your transactions.
Many crypto casinos and gaming platforms in the country use a combination of fiat and cryptocurrencies to attract users from all walks of life. Cryptos offer faster payments, cheaper transactions and easy payments with a few clicks. Most e-wallets enable you to exchange one currency for another and buy coins with fiat currency.
Mobile Digital Wallets
New Zealand has several digital payment methods, with most of the online providers listed above having apps to enable users to make transactions on the go. In addition, there are local mobile wallets, such as Dosh, that allow for local transfers, transactions, withdrawals and payments without involving the bank account. These methods make transactions easier and faster.
Several merchants and online gaming platforms have mobile wallets in addition to other payment methods. They are the most convenient methods of transacting because payments can be made offline with just a few clicks. Check if your favourite outlet or casino has one of these methods.
Skrill
Skrill is another popular e-wallet among Kiwis and people all over the world. It works similarly to PayPal, except that it has higher limits and fewer restrictions. New Zealanders can use Skrill to deposit, withdraw and transfer cash to merchant accounts, casinos, friends and family. The account is also based on the user's email address and comes with an app, which makes it easy to make transactions on the go.
Almost all the online casinos in the country accept Skrill as one of the payment methods. However, a few do not allow users to claim bonuses using Skrill deposits. Check with your casino about the method's limitations. Out there, Skrill is one of the most popular payment methods among people who do not want to use bank transfers or cards to make transactions.
There are several online payment providers on the Internet that are available to Kiwis. Many of these methods are also available to users around the globe. If you are in the country, you can use the methods at online casinos, merchants and gaming platforms. Most platforms have security features that protect the user's information and money. However, it is good to check with your platform for security features and user reviews.