Why Do Online Shoppers Love Subscriptions Boxes?
The latest buzz around the corner is "Subscription boxes! Subscription boxes!".
The subscription boxes are something like a trend that online shoppers are trying out these days.
But what are these subscription boxes?
Well, in short words it can be defined as "Secret of savings and bloom of owning something every month".
And it is making waves around the shopping community, amazing the shopaholics worldwide.
So, subscription boxes are similar to online shopping where you find everything at your fingertips.
But what makes the subscription boxes stand out of the crowd and grab the attention of the online shoppers?
You must know that it provides the shoppers with the irresistible good deals and the best quality products you will ever find.
Along with these, there are many other mind-blowing subscription box services that attract the attention of the online shoppers.
Let's have a quick look at some of them.
1] Unbox a surprise every month
Imagine walking into your room to find a surprise with your name on it.
Brings a wide happy smile on your face, Right?
How about experiencing this happy moment every month?
Yeah, a Subscription box makes this possible.
These subscription boxes surprise their customers every month with a gift related to their subscribed niche.
For instance, if you are a fitness freak then the subscription box makes sure that you receive something useful to maintain and boost your interest in healthy living.
2] Get everything at one place
Well, shopping sounds pleasant but the life of shopaholics is never easy.
Finding everything you desire at one place is something like hopeless.
So, to make the life of shopaholics easy, e-commerce introduced these subscription boxes and grabbed the attention of online shoppers.
The subscription box makes everything a customer desires to own available at one place eventually making them taste the essence of happy shopping.
3] Everything for Everyone
It's not necessary for human beings to have the same taste and choices.
The tastes and choices vary from person to person and place to place.
So, keeping in mind the demands and tastes of the customers, the subscription boxes provide a large variety of niches.
And for every customer, there is a box out there.
4] Low monthly payments
If you think of it as vain, then you must surely calculate the monthly payment you make for the subscription box, for sure you will conclude with a smarter price to pay compared to the pricing you would find on any other online shopping website.
Sparing a fraction of your earning on something you either want or desire to own, as opposed to how much it would cost alone without the monthly subscriptions, seems and sounds logical.
After all, you work hard, so you deserve it.
5] Experience a product beforehand
Have you ever imagined experiencing something before actually buying it?
You might surely have done this because that's a human tendency after all.
So, with the advent of subscription boxes, the imagination or dream of experiencing a product before buying it has turned into reality.
Whether you shop from an online store or a real store, you shop something you need at that instance of time and that prevents you from trying out new stuff in the market.
So, ultimately subscription boxes are much more useful than you ever imagined.
6] Safe Shipping
With subscription boxes, you can rest assured and wait for your product to arrive at your door.
The subscription box assures its customers of safe shipping through transparent access to the shipping details of the products.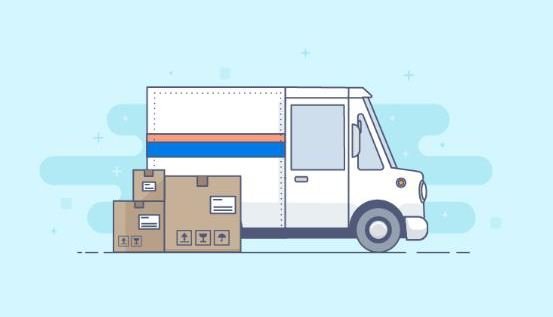 If a customer is unsatisfied with the product received, then they are free to report the product and request a replacement.
Overall, the shipping of the products is in safe hands.
7] Hassle free unsubscriptions
Most of the times people face much inconvenience in canceling the products they ordered or unsubscribing the things they don't want to stick to any longer.
Fortunately, that is not the case with the subscription boxes!!
If a customer no longer wishes to receive the subscriptions, then they can simply cancel the subscription of their subscription box without any hassle or inconvenience.