Yoga wear belongs to the 'Athleisure' category. This means people choose yoga wear for fashion and not only function. Yoga gear is available with bright colors, mesh cutouts, wild patterns, pockets, and more. It is fun but for practicing yoga in class you need to focus on functionality.
Refining the downward dog pose at the yoga class is challenging but things get harder if you are struggling with too tight or saggy yoga wear. So, it is essential to buy comfortable, breathable, and flexible clothes. The Yoga clothing you choose depends on your personal choice and the yoga style you desire to practice.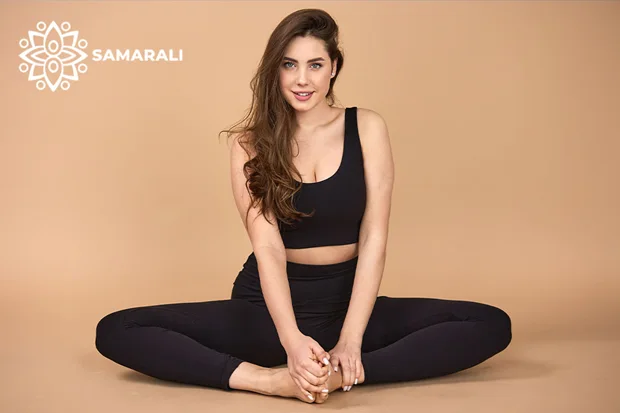 However, here are some fundamentals to consider.
Bottoms need to be flexible and breathable like Yoga shorts or pants.
Form-fitting or narrow top that does not come across your head during an upside-down pose.
Women must wear a built-in shelf bra or sports bra because it offers sufficient support during practice.
Warm top layer for savasana or after class.
Many yoga wears use nylon –polyester-spandex blends. It is because the material offers the correct balance of flexibility, breathability, and comfort.
Useful tips to consider while buying yoga clothes
During

yoga practice

, you may sweat. Moisture-wicking and breathable material keeps you cool.
100% cotton fabric will not be suitable as yoga-wear, as they do not offer enough elasticity. The ideal yoga-wear choice would be blended fabric with cotton and elastane.
Yoga involves stretching, bending, reaching, rolling, binding and lunging. So, to handle the movements you need flexible material like 15% spandex.
During yoga practice, you tune in your body and don't desire to concentrate on saggy or tight waistbands or itchy seams or material that sticks and chafes. So consider comfortable clothing.
For colder months consider layering because it helps to avoid heat loss when you go home after class. The yoga jackets or sweaters are a great cover-up, after leaving class in winter.
Yoga pants or leggings are a blend of flexibility, breathability, and comfort. A high waist legging is ideal for those concerned about coverage during stretching and bending.
For yin or restorative yoga classes, loose fitted are a great option but for power Vinyasa sessions it is not an option. However, if you prefer loose-fitted pants then look for a cinch around the ankle.
Avoid see-through and thin yoga bottoms.
Tank tops or form-fitting T-shirts are ideal. They snugly fit around your waist and hips. When you try the T-shirt in the trial room perform a test run. Try to touch your toes to find out if there is a gap near the chest or if it falls on your head.
The sports bra will depend on the coverage needed and bra size. The power

Vinyasa yoga

needs more support as you will invert and twist a lot. For low-intensity yoga less support is fine. You can choose yoga tanks or shirts with built-in bras.
Yoga socks keep your feet skipping on a yoga mat. The socks are designed with an anti-slid technique. If you are not comfortable with socks then ensure to choose an anti-slip yoga mat.
Choose underwear designed from stretchy and soft material.
Discover the latest women's yoga clothes on Samarali. The online store offers comfortable harem pants or easy-to-wear jumpsuits. Feel supported and confident in your next yoga session.