Rannvijay Singh is a popular Indian actor who is known for his presence in the MTV Roadies show, and he has earned the respect of many veteran actors for leaving his military job to fulfill his dream to become an actor.
Rannvijay Singh Indian Television Host and Film Actor
However, not many people know much about his life and his achievements due to the lack of exposure from the Indian media and promotions. We are going to reveal everything that you need to know about Rannvijay Singh.
Rannvijay Singh Personal Life
Rannvijay father is a military officer, who travels a lot and they have to move from one city to another based on the job requirements. Baljeet Kaur is the mother of Ranvijay, whom he is very close with and always seeks for guidance from them.
Rannvijay had so many friends but was not able to maintain the relationship because he has changed more than nine schools in twelve years of school years.
He had studied in an Amry school, which makes him a tough man also aiming to become an Amry officer when he grew up.
However, he has graduated from Hans Raj College, Delhi University to put an end to his higher education.
As Ranvijay was aiming to become an officer, he applied for a post, and he went through all of the tests. He was waiting for the medical results so that he can go for soldier field.
Rannvijay Singh Career
Ranvijay has been planning since he was the kid that he is going to become an Army officer, which is not surprising as his family was already pushing in the Army for six generations, which makes them the family of Army.
However, the fate had something else for him, and he led to it. Rannvijay always wanted to have a super bike, which is a common thing for a young man.
The passion and craziness for bikes have led him to a show called Roadies, which happen to be the first season of the franchise.
In the year of 2003, MTV has aired Roadies and hunt for talent started to begin in every city.
Ranvijay is known for what he has accomplished in his career, which has made what he is today.
Rannvijay Singh Television
MTV Roadies
He did not have enough cash to purchase a bike for himself, so he has seen the banner where competition was prize was a Karizma bike, which happens to be the best sports bike during last decade. Ranvijay trained in the Army school, which has given him the strength and knowledge to compete in it.
In next few months, he not only secured a spot in the show but also became the winner of the first season of the show. He has also admitted that he became part of the show to win the bike and he did not have any intention to come into limelight.
MTV Seasons
2 to 11 – The MTV was impressed with the performance of the Ranvijay as he had both verbal skills and game performance, they have offered him the role to become the host, which he has done moderately good. Rannvijay accepted it and continued for next ten seasons, it has secured a spot in the show and also allowed him to try in movies.
MTV Splitsvilla
As we have mentioned that he was also exploring other areas, he got another show under is a belt. He got an offer from Splitsvilla because he was already well-known to the MTV viewers. Splitsvilla is another reality show with twist and turns; his image boosted the show. Ranvijay became a host for the MTV Splitsvilla for four seasons.
MTV Force India The Fast and The Gorgeous
As MTV had a host, who have impacted the show ratings has opened up other opportunities, he got one more opportunity to become the host of the show. However, the show did not get enough demand from the show; the first season became the last.
MTV Stuntmania
As time passes by Rannvijay was needed to host one more successful show called "Stuntmania," which he had hosted for one season.
Rann VJ Run
He became the presenter for the show. It wasn't that successful compared to other show he had done, so the production team called it quits.
Pukaar
Rannvijay Singh was playing the main lead role, where he has completed 24 episodes successfully.
MTV Chase & He Ticket:
For Chase show, he became a presenter for three seasons, and he became a presenter for a first and third episode of the show.
Squadrann
Rannvijay singh created his show, which had a total of 15 episodes. It was a web series, but it did well.
NBA Slam & The Real High:
He is the presenter of the show.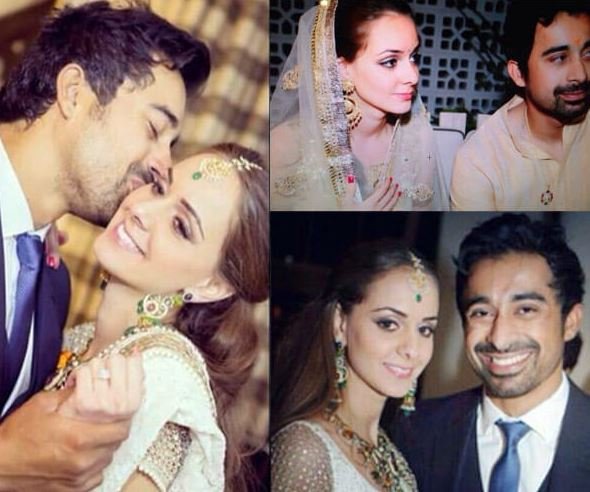 Rannvijay Singh Movies
Ranvijay singh has debuted in Bollywood with Toss: Flip of destiny, he did not have any lead role movie which is successful on the box office. However, he did get recognition.
Toss: (2009 film) – It was a flop.
London Dreams – He played the role of Zoheb Khan, but the movie is unsuccessful as well.
Action Replayy – One of the best movies he has done, where has played a role of a villain who can sing in two voices.
Mumbai Cutting – It was a flop movie.
Dharti – He played the role of Heera Singh, which is a Punjabi movie.
Mod – Role he played of Gangaram.
Taur mitten Di – Role he played of Ranbir.
Saadi Love Story – Guest appearance.
Ishq Garaan – Unknown.
3 AM – Sunny.
Mango – He played the lead role, but the movie was unsuccessful.
Sharafat Gayi Tel Lene – Sam.
Rannvijay Singh has never imagined that he would be in this industry, but he also has other business of his own, where his secondary income generated.
The Net worth of Ranvijay Singh is over Rs.3 Cr/Year, It is a rough estimation based on the shows and movies he has done in one year.