Simple Steps to Starting a Successful Small Business
Do what you like
Employ yourself only in a field where you've got talents and experience. Do what you like. Sometimes, it is even better to take some training and develop new skills. Suppose, you work for ten years as a QA Engineer, and although you can do it perfectly well, you're terribly tired and worn out.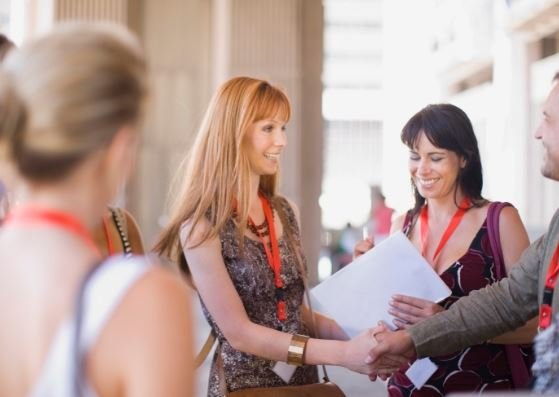 And by the way, you cook great and you always dreamed of owning a restaurant. Consider fulfilling your dream – maybe, you can make people happy running a small cozy restaurant.
There are some most trendy and profitable industries for small business: accounting and tax services, real-estate services, doctor's and health practitioner's offices, as the startup capital and overhead are relatively low. Other promising industries are automobile and machinery rent and leasing. You can check out businesses for sale Edmonton if you're looking for a quick way in.
Maybe, the most successful small business ideas for you will be home based enterprises. You can choose graphic, web, 3D or interior design, consulting services, photography, or start an online store. If you are good with your hands you can do clothes design or sewing.
Or upcycle furniture to create additional value – sometimes in this way old chair becomes a real art piece. You can also go in gardening business or run a small electric power company (solar, hydroelectric, wind etc).
Management skills
It is great when you already have management experience. But even so, it is extremely useful to get formally trained in management principles and skills. It takes time, but it is repaid. Sometimes great technical specialists start their own business and in few years burnout, or go broke, or both.
They are forced to return to working for some big companies because they just didn't know how to organize everything. The worst reason business fails – when it happens because of lack of knowledge and understanding of that kind.
Make sure your proposition is relevant
It may sometimes interfere with the first point. But it is important to understand, what people are ready to buy. Sometimes you can raise seed funds to order a market research, or try placing your idea on any crowdfunding platform. The fact that you want to sell something does not guarantee people will buy it.
Maybe, your product or service can be promoted not for some qualities it possesses, but something it gives to the customer. For example, people might be not sure they want research papers from Edubirdie, but they want to buy free time for themselves or academic success.
Business plan
The business plan
Describes your company: its structure, its product or service, initial needs, market etc.
Indicates your strategies, objectives, sales, financial and marketing forecasts for 3-5 years ahead.
You benefit from writing it by setting your goals, clarifying your business ideas, analyzing possible problems and measuring the progress afterward. It will be necessary to get a business loan.
You can find one of the hundreds of the ready samples and just provide your details. And, if you can write it by yourself and do it professionally – consider writing business plans for the others entrepreneurs, which can be a good business itself.
Choose a Business Structure
Business structure affects how much you pay in taxes, your ability to raise money, the paperwork you need to file, and your personal liability.
Before you register your business with any state, you need to choose a business structure. Most businesses will also need to get a tax ID number and file for the appropriate licenses and permits.
Commonly, there are five types of business structures i.e. Sole proprietorship, Partnership, Corporation, S corporation, and Limited liability company. Every structure has its own importance depending on the size of the business.
For instance, if you have a medium- or high-risk business forming an LLC in Florida would work well. It will help you to protect your personal assets or pay a lower tax rate than you would with a corporation.
Settling down
Make out what place is best for your business. For retail trade and some services, it is critical to locate where the best foot traffic is. If you are b2b oriented or manufacturing it often doesn't really matter. Will you need parking? Have you got some business rival near you?
Sometimes, if you just start operating and have not so many customers, but provide higher-quality goods, you can benefit locating your shop near competitors. Your location should match your image. Skate shop won't have the same exterior design and be situated in the same district as elegant men's clothes shop.
Define how much space you need (maybe, you can even start with a kiosk!) and how much you are prepared to pay. When you are ready to rent a particular room, check if it has proper air conditioning, telecommunications, and electrical supply. Consider the utility expenses. Be very careful, because the wrong location can be really destructive for small business.
Permissions and licenses
Obtain all the needed business licenses and permits. In most cases, you need a license even if you are supporting local business. The location of your enterprise is one of the factors that influence what permissions and kind of license you need, as well as specific needs and type of business. Be prepared to get a permission for land use and construction.
It is a must if you are building something. Also, there is a separate permission for placing external branding signboard. If you are going to use natural resources you'll also need a license. Many industries have their specific certifications and licenses, from personal trainer certification to health department permission to sell your homemade blueberry pies.
For example, our QA Engineer who runs a restaurant should get a license if he wants to sell alcohol and a permit, if he wants to open a patio. You might need not only the city license but also a federal one. But even at the local level, different permissions may require applying to different government departments.
Your team
The people who are working with of for you should be chosen ones.
• Partners. Friends, neighbors or colleagues may be ready to support your idea and offer their savings for startup capital, but don't agree on the proposal until you make sure they really fit. Though enthusiasm and vision are great things to share, choose people who have necessary skills and valuable experience.
And the more they complement yours – the more you both benefit. Balance your responsibilities and schedule a regular – say weekly – meeting to discuss not exactly the business problems, but the workload and achievements of both partners.
• Employees. Since your business is small – it usually means up to 50 employees in Europe and fewer than 500 in the US – your employees might have great influence on your success. You always can find tips on choosing employees or just hire professional recruiter.
Try to find partners and employees who are not overloaded in their personal lives.
Don't try to do everything alone, even if you are able to!
Finances
When you are just planning the budget of your small business, include not only your startup expenses but all your needs for the first time, maybe, several months. You can not be absolutely sure that you'll make a profit at once. And in the future planning, underestimate income and overestimate expenses. You can also consider getting a startup credit card to use in paying your bills and purchasing equipment. Don't be assumed, that it involves negative thinking patterns and can influence your earnings. It is just common sense.
Remember of all your taxes deadlines.
Marketing and advertisement
Many entrepreneurs think that they should care about their product/service quality, and the reputation will follow. It is a big mistake today. No one will know about the quality if you don't make efforts to show it. Marketing starts when you do initial research of the market, getting to know your rivals and customers and continues with branding, design and making out the mission statement.
The strategy you develop is influencing your clients through advertising. It can be old-fashioned effective, but sometimes expensive ways like radio or TV advertising, various printed booklets, and brochures, and surely, it should be online and offline digital marketing and advertising ways. You can also think of kind of referral program – encourage your customers to bring friends to you.
But, important remark – don't make too many discounts. It won't help much. First of all, when you make discount, the customer think, if you do it – you can afford to sell it cheaper, so the product must be not that great. And, obviously, it is no good in taking money out of your (and your partner's) pocket. Try creating some low-cost extras or bonus propositions instead.
Use technology
Create your

online home based business

.
Use

software

to track time and expenses, cloud based accounting.
Utilize a digital system to manage documentation.
Use rich abilities of technology for marketing and advertising.
Learn something new for business purposes on a webinar.
Create your own

mobile app

– it will be more convenient for some clients to reach you this way, and you may attract new clients.
Analyze
Measure everything and keep records of all your achievements. Read business success tips and think how to apply them. Gather feedback – and take all steps to improve your business according to what you learned. There are different ways to understand what people really appreciate and what dislike in your product or service, beginning with printed surveys, ending with e-mail surveys, follow ups and different interactive website features.
Grow
Always look for opportunities to expand your business. Maybe, you can offer new products or services, or add some more extras, open another shop in a new location, try b2b decisions. Invest money in training your staff and yourself, hire a coach or a consultant in the fields, in which you have weaknesses.
Reading the tips to starting your own business you surely want not just to learn how to start your own business but also how to make it successful. All these ingredients of success are effective only if you continue evolving and learning. The world is changing, and what was once good for you, might become an obstacle in the course of time.
If you want to know more about starting a small business, you can find relevant information at bahraincompanyformation.com.