Samsung Galaxy S6 Release Date , Price And Features | Wild Expectations, Korean giant Samsung seems have made its mark with its Galaxy SmartPhones, phablets and tablets. The latest example being the galaxy S5 and Galaxy Note 4 is expected to release soon may be around in September 2014. But, the successor of Samsung Galaxy S5 , the Samsung Galaxy S6 is expected to release in first quarter of 2015 that is around March 2015.
Samsung Galaxy S6 Release Date, Price And Features
Galaxy Note 4 is expected to have a 18 mega pixel primary camera with LED Flash , auto focus , and optical image stabilization (OIS) features and a 4 Mega pixel secondary camera lens for video calling and other selfies.
On the other hand , Samsung Galaxy S6 is expected to have a 20 mega pixel rear camera along with LED flash , auto focus , and optical image stabilization (OIS) specs. The front camera is expected to be 6 Mega pixel.
Samsung Galaxy S5 was of course an improved version of Galaxy S4 , but it was not so vibrating as the South Korean brand smart phones are expected to be. Samsung is already ruling the mobile market worldwide and the sales are going quite well , but it is now facing laurels from the competitors like Sony , Google and HTC. It now have to come up with something excellent and extra ordinary phone which could be Galaxy S6 or even Galaxy Note 4.
Read: iPhone7
Galaxy S6 as well as Galaxy Note 4 is expected to have fine body. The back panel of Galaxy S5 was not delivered good as it was expected. But , Galaxy Note 4 and S6 are expected to have a superior feel with metallic body , giving the beautiful craft to both these giant phones. The display is very important parameter in any smart phone and nowadays 2k display is hardly any good. Hence, the company would have to prepare a better screen display phone for its customers. Galaxy S6 will have atleast 5.6 " inches screen display and Note 4 will have around 6 " inches screen display.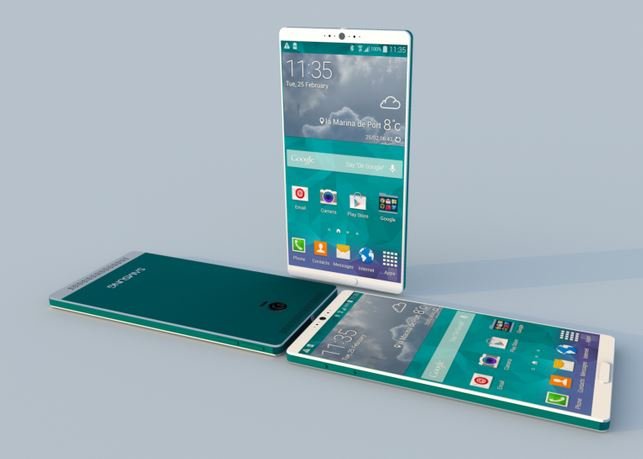 Coming to another important parameter in deciding a smart phone is its processor. The 64 bit processor is on the cards which is much better than the previous 32 bit processor. A 4 GB RAM for Samsung Galaxy S6 and 3 GB RAM for Galaxy Note 4 is the very next possibility for these two upcoming phones in the market.
The battery of Samsung Galaxy Note 4 is expected to be 3800mAh , on the other hand Galaxy S6 might end up with a giant 4,00 mAh battery to boost the applications running on the phone as well as to keep the phone running for much longer days.
Samsung Galaxy S6 and Note 4 are also expected to be first available in US and South Korea. It will release with t-mobile , sprint , at&t and sprint. S6 will also have a 64 GB Internal memory storage along with 128GB expandable memory.
There are also some wild speculations and rumors about Galaxy S6 having a front projector which seems to be hard with Samsung going to early with this kind of things in its major smart phones. But one thing is sure that it will be unbreakable and have a Gorilla Glass 3. As we have mentioned above , both Samsung Galaxy S6 & Note 4 will have breath taking specs and features. But both these phones will have a much higher price tag as expected to their wonderful features and specs.
The price of Samsung Galaxy S6 is expected to be around $899 USD and Samsung Galaxy Note 4 could cost around $1100 USD. We have to wait and watch about their official announcement as nothing is official about these smartphones till now. But, yes Samsung Galaxy Note 4 will get launch with 2-3 month from now.
With the release date of Galaxy Note 4 and s6 , you can expect smart phone features and specs level to reach certain high level and believe it , they will be super aka ultra smart phones. But, they will also face good competition from HTC One M9 ( Prime ) , Xperia Z3 and LG G3.