Going through a family divorce can cause you a lot of emotional stress and anxiety. On top of that, divorce can be hard on you financially.
So, it makes sense that many families undergo a great deal of stress when deciding how to split a marital home. What happens when you want to sell the house while your spouse insists on keeping it? Worse of it all, what if both of you decides to keep the house?
Selling Your House During a Divorce?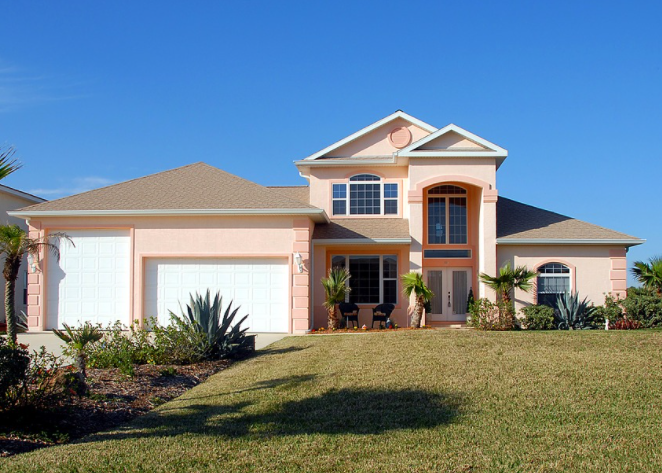 Selling your house during your divorce can be a devastating experience. Divorce remains a stressful burden that affects many families globally. For most families, matrimonial homes are rated as the most expensive jointly owned asset. Unfortunately, it's not that simple for couples to decide who gets to keep the house.
In devastating situations like divorce, it makes sense to sell the marital home and move on altogether. Read on to understand how you can sell your house quickly without creating more strain.
Stage Your House to Increase Its Value
Often, the divorcing couples leave their matrimonial home with the aim of moving on. But that can be a mistake. At least one couple should consider staying in the house until the house is off the market. An empty house is less attractive to potential buyers. As a result, well-furnished homes sell faster in the market compared to empty houses.
Alternatively, you can stage your house to get potential buyers. However, this process is a bit expensive. To bring down expenses such as staging your home with impressive furniture, accessories, and fixtures, one of the couples can keep living in the house for a short while.
Additionally, this plan helps keep your monthly expenses in check, as paying three housing payments is not a sustainable plan for divorcing couples.
On average, it takes less than two months to get a buyer, depending on the current markets. If your primary plan is to save expenses where you can, one couple should consider remaining in the marital home.
Find a Reliable Agent with Resourceful Experience
Like other home sales, your initial step will be searching for a reliable agent to help sell your house fast. It's of utmost importance to find an agent who specializes in working with divorcing couples, considering this situation presents unique challenges.
When it comes to divorce, couples approach the negotiating table with anger, fear, and mistrust. Therefore, your agent should double as a mediator. As a result, both couples should find a skilled real estate agent. In this situation, soft skills matter a lot compared to technical skills, as the conversations are emotional and challenging.
What happens when one spouse feels alienated? Agents can avoid the fraught experience by doubling the communication. To ensure both couples get the right message, an agent should replicate all emails, notes, and texts to involved parties. For a quick house sale UK, ensure you find an agent who can go above and outside your normal scope.
Agree on Scheduling and Price Before You List Your Matrimonial Home
Selling your house during a divorce can hit a bump if the key details are not agreed upon and appropriately scheduled. To avoid such an ordeal, the divorcing couples should agree on.
The pricing strategy.
The

real estate agent to be hired

and the fee to be paid
Notice required for a closing date.
Who will accommodate the showing requests?
The day-to-day marketing techniques.
If one spouse decides to live in the house, sometimes will be off-limits in terms of appointments. Therefore, the couple should straighten out the critical issues before hiring a real estate agent for the process to be hassle-free.
Don't Let Conflict of Interests and Emotions Get in Your Way
For most divorcing couples, a matrimonial home is usually the most significant financial asset. Therefore, selling the home can bring up emotions. Unfortunately, getting emotional can negatively affect a home sale. That's a situation you don't want to experience, primarily if you're relying on cash generated from the home sale to start your new life.
Over the years, couples have stopped a home sale because of minor disagreements associated with their relationship. As a couple, you can sell house fast by ignoring your emotions. In the long run, your primary aim is to get the house off the market fast.
Make Rational Decisions and Do Your Things Right
Oftentimes, couples make bad decisions as a result of emotional distress and being stuck in limbo. Therefore, avoid rushing into things that can halt your home sale.
Before you list your home for sale, speak to your mediator, financial planner, and lawyer to ensure you fully understand the financial implications that come with home sales.
Spend time assembling your team, and involve your spouse from the word go. This way, you avoid unnecessary dramas.
Create Room for Negotiation
Whenever you list a home, buyers will always ask the primary reason for selling your gem. To avoid confusion and to give buyers leverage over you, you should get your underlying story straight. This doesn't mean you need to lie. You can offer a positive spin and have the upper hand when selling your house.
Understand the Tax Implications of Selling Your House During a Divorce
Before you move forward with listing your house for sale during a divorce, it's advisable to consult a professional. The tax rate can go high as 24%. With a reliable agent, you can avoid the tax implications that come with selling your lovely home during your divorce.
Close the Challenging Chapter in Style
Getting divorced and letting go of your precious home can be emotionally fraught and challenging. If you remain calm, you can sell your matrimonial house during a divorce and walk your head held high. However, you need to surround yourself with an experienced team and keep emotions in check.
Five years from now, you won't recall the perceived slight that led to your divorce, but you will reflect the amount of money you lost on your house sale.
Find a reliable agent who can help sell your home in style and move on to the next chapter of your life as a happy person.