With the rise of Esports comes a whole new way to wager, and many fans are eager to dive into the modern market.
Are you an Esports fan? Chances are, you've already heard about the betting opportunities available. You can wager on anything these days, and Esports is rapidly establishing itself as one of the most popular events of them all.
As the market grows with leaps and bounds, it pays to learn a thing or two about Esports betting culture and what fans of the industry may have to look forward too.
Esports Betting is Taking off with a Bang
Esports is a craze that just won't quit. The market is exploding at a fantastic rate, with worldwide audiences expected to exceed 550 million viewers by 2021.
Since the industry initially began its takeoff back in the early 2010s, Esports has only gotten bigger. With this incredible growth spurt has come a ton of related activities, and betting is one of the biggest.
Like traditional sports such as football and basketball, Esports has become almost mainstream in today's world.
Widespread acceptance of Esports as a serious industry helped to establish a more extensive fan base, and sportsbooks were quick to capitalize. Many online bookmakers now offer competitive gaming as an option, and they have quite the following among fans.
Why is it so popular? Esports offers something which other sports simply can't: accessibility. Streaming sites like Twitch provide the chance to watch live games for free, and give fans the opportunity to connect with big-name players in a personal way.
The convenience and availability make for a more open and friendly landscape for those who want to participate, including bettors hoping to cash in.
How Fans Can Take Advantage of the Craze
If you're itching to hop on the Esports betting bandwagon, you're not alone. What kind of options are out there for Esports fans who want to join the fun? The choices are nearly endless, but some titles are more popular than others.
For example, League of Legends is a prominent and respected game that nearly everyone knows and loves. Fans can bet on LoL at many online sportsbooks, taking their pick from all sorts of providers.
However, wagering options expand far beyond the trendy titles into the world of the relatively obscure, with lesser-known games being offered on a much smaller scale.
Bettors can also place many different types of wagers. Some are specific to Esports, like "First blood" and "First kill" bets. Others typically follow along with traditional bets similar to those in baseball and football.
Props bets, futures bets, over/under bets, odds/evens bets, and a whole slew of other classic bets are available. If you're going to be doing some betting along these lines, it's a good idea to learn about the pros and cons of each type of wager and weigh your options carefully before you dive in.
What We Can Expect as the Industry Develops
With the rapid growth of the Esports betting industry, we can expect quite a few developments to take place. Right now, Esports is offered only at a limited number of online betting venues.
With more expansion, we'll see the advent of more online and mobile sportsbooks which specialize in Esports specifically. These "Esportsbooks" will soon become the go-to option, and traditional sportsbooks may not have the kind of clout they once did with fans of competitive gaming.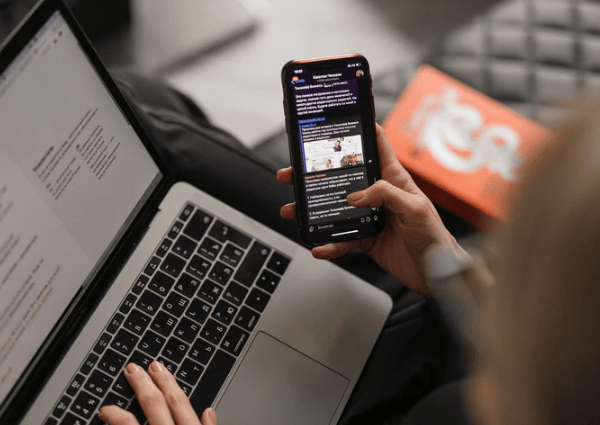 In the future, fans will be able to place bets on the go with specialized Esportsbooks offering up a number of different titles and types of games.
These bookmakers will also begin to offer up even more games for bettors to choose from. While it's quite common to see LoL, Dota, Fortnite, PUGB, and other large titles on display, it's a bit more challenging to search out the less popular choices. This is already beginning to change, and we can expect many more titles to be available soon enough.
Furthermore, the way we think about Esports betting itself will continue to develop. Even though it's already a multi-million-dollar industry, it doesn't yet have the standing to shine through with its true potential.
With more time, fresh fans may very well gravitate more towards Esports betting than traditional sports betting. When that happens, the sky will be the limit as far as what the industry can achieve.
Esports betting has a lot to offer viewers. From a casual bet to an intense bout of wagering, you can shape your experience any way you want.
For many fans across the world, Esports betting is already an integral part of the game. If you're interested in joining the party, why not get started today? After all, the odds might just be in your favor.
You might like.