Universities will require you to write essays a lot more than high school. From submitting an admission test to making different essays for different subjects, you'll probably cram up where to search for ideas and inspiration.
The task can be a lot harder for someone who isn't used to expressing ideas and emotions in writing. Commonly, every student will feel that they can't finish an essay and submit it on time. However, we have tips to ease the journey and give you hope that you can make it.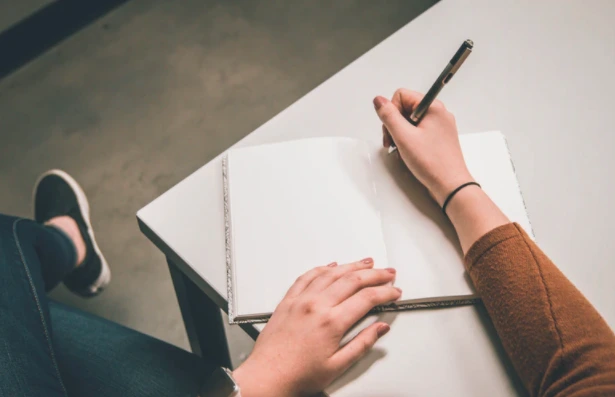 Tips on How to Write a Good College Essay
Here WriteEssayForMe gathered all the tips on how to write a good college essay so that you can start writing way better, getting much higher grades.
Write Non-Stop
Often, students feel that their idea is not good enough. It's making them freeze on the introduction part because the words, the thought, and the delivery look too narrow, too broad, or too confusing. Still, you can create an unexpected masterpiece by simply giving your thoughts and allowing your hands to write.
Many students confirm that writing non-stop and dumping all the thoughts allows them to finish and create a good essay. However, it should be edited and conform to the professor's guidelines; brainstorming and freewriting are only pre-writing stages that will set you in a productive mood.
Take Notes
When an essay-related idea comes to your mind, take your phone or notebook and write it down. This way, you will not forget the idea, and you can start writing right away, expand the thought, and back it up with factual information and experiences.
Help Readers
When writing an essay, you should supply new information, advice, new experiences to learn, and inspiration to your readers. The audience should connect to your essay if you give them valuable context and ideas.
Read Aloud
You can understand what you have written better and hear it like a detached listener by reading aloud. You might find your essay bland when reading it silently (which is actually reading with your mind, not eyes), but by recording yourself reading the essay, you will easily spot specific areas that need improvement.
Provide Specific Thoughts
You don't want your essay filled with scattered sentences that don't make sense. Don't include broad thoughts with loose connections as it makes structuring your essay too hard. Include only clear, specific ideas so that your essay is easy to read and comprehend.
How to Write a Good College Essay?
College application essays are a unique type of academic writing that requires in-depth preparation, writing work, and editing. Your college spot depends on this essay, so here are some tips on how to write a good college essay hassle-free.
Tell a Good Story
Try making an essay that is engaging to the college administrator. The words, the sentences, and the way you deliver should fascinate them. Create an essay wherein the reader won't feel that they are reading, more like they are listening because the story's narrator is good.
Look for Inspiration
When you find it hard to write, either because you are procrastinating or the words won't come out, all you need to do is find inspiration in places that make you happy.
Consider parks, beaches, coffee shops, or a quiet place in school. Also, it could be spending time with your loved ones or pets. Do everything that makes you happy, and you'll see that inspiration and creativity get back to you.
Be focused
When writing an admission essay, you can't afford any distractions around you unless you wanted the essay to sound like repetitive, annoying music.
For an essay to sound like a professional text from a qualified student, the focus should be present in writing and telling a story. It should start with the main thought and carefully expand on each argument backed with valuable evidence.
Make it Unique
Don't you ever plagiarize; copying other people's work is a severe academic offense that will never go unnoticed. Your teacher will call you to the principal's office, get detention, or if it gets worse, you'll be expelled. Who wants that kind of trouble?
If you are considering copying some sentences, then stop and think of their proper referencing first. Writing an essay is hard, but there's a sense of accomplishment when you are the one who finished it without sounding like a copycat.
Revise
It's crucial to note that editing and proofreading your essay is just as important as writing. You should not neglect this part and submit your first draft right away. Always give yourself time to edit, proofread, and get feedback from friends before you submit your essay.
Don't hesitate to revise your work if you find faults in your sentences or structure. Strive to provide the best essay not for grades but for your sense of fulfillment.
Add what needs to be added and erase what needs to be erased for the essay to sound complete, clear, and readable. Redundancy and wordiness are the worst foes of students, so even if you need to rewrite half of your text, do it for the sake of a positive result.
Importance of College Essay Tips
Learning how to write a good essay for college should start early on in high school. Prominent universities require excellent essays to get admitted; thus, ask for help from your advisor to have more edge in your university applications.
Besides, you have to read the college essay tips we have for you. It will provide ideas that will help you in creating an excellent piece. You can get good grades and be accepted to the university of your dream by following these tips.
Writing apps could also help you complete spellcheck and offer valuable vocabulary alternatives to make your language sound more competent.
Do not doubt yourself because everyone can write an outstanding essay with proper effort. Admission essays are manageable, the main secret to success is being yourself and investing enough time and creativity into all stages of the writing process.