Online gaming is popular among Indian gamers. With the click of a button, they can play wherever they are and whenever they want. Online games also allow players from all over the world to compete from the comfort of their own homes.
However, like any other online venture, there is a likelihood that you may lose cash, get your personal or bank data stolen, or get harmed when gaming online. Therefore, it is important that you take care when gaming online. Here are some tips to ensure your safety when gaming online.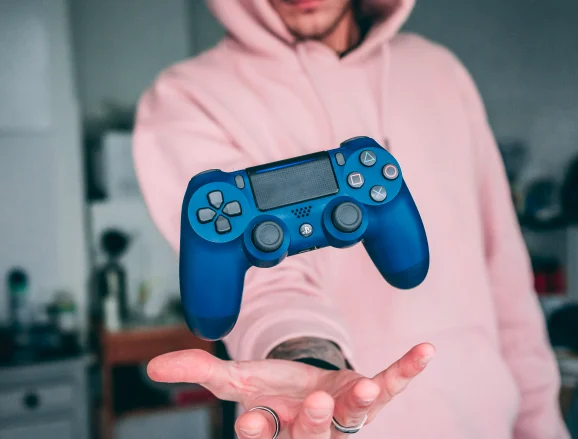 Understand the Possible Risks
It is hard to defend against a risk you do not know about. Therefore, you should start by understanding the risks that you might face when gaming online so that you can take the right steps to deal with them. Here are the common risks:
Children and adult players are likely to be cyberbullied, and predators may be lurking around.
Scammers are usually around the corner, trying to defraud people of their money using fake offers, useless tips, and selling virtual assets.
Hackers will be trying to steal your banking information to access your money. Others will be looking for a chance to steal your personal information and sell it on the dark web.
In real-money games, others will be tempted to steal your winnings and send them to their accounts.
You should consider each of the above risks when using the tips below.
Create a Strong Password
Your password is your first line of defence against any unauthorised access to your gaming account. Therefore, you should strive to create a password that is unique, hard to guess, but easy for you to remember. If you head to Jungleraja casino login page, you will find the password guidelines that you should follow when creating one. Most online casinos and gaming sites have password rules that ensure that users create strong passwords. Please follow them.
Ensure that the password is not your name, birthday, or identity card number. Add special characters, upper- and lower-case alphabets and numbers. This way, it will be hard for any malicious individual to guess it. In the same breath, always log out as soon as you are done gaming. It prevents anyone that comes across your device from accessing your gaming account.
Play on Reputable Platforms
Even with a robust password, your information will still be stolen if you play on a rogue platform. There are platforms that have been suspected of stealing user information, holding winnings for no solid reason, making unreasonable charges and preventing users from opting out. It is good to know what others are saying about the site, especially if you are going to spend your money on it.
In your review, be keen on checking if the platform has been accused of fraud, user information theft or loss of cash. Avoid any site that is likely to steal from you, whether cash or information, as this has far-reaching consequences.
Download Games from Reliable Websites
Other games have the option to be downloaded for both offline and online gaming. Ensure that you download them from official sites or at least reputable platforms. Many rogue sites add malware and adware to game files and have you install them together, causing you to infect your device.
Be extra careful with mobile gaming apps. Just because the game is available on the mobile app store does not mean it is safe to play. Check user reviews, even outside the app store, before hitting the download button.
Use Two-Factor Authentication
Two-factor authentication, also called multi-factor authentication, adds a new layer of security to your accounts. It allows you to add another form of verification to the password. This means that anyone who has your password cannot log in, as they will be asked for a second authentication, such as a fingerprint access, a code, or a face ID scan. It takes a little longer to open the account, but it will be safe, especially if you are sharing the computing device with others.
Do Not Take the Offer Bait
Cybercriminals may try to get you to click bad links in the name of giving you tips, offers and other tricks to make cash or pass specific hurdles when gaming online. First, be wary of clicking links that you were not expecting or from a stranger. If the offer seems too good to be true, it is probably a scam. Hover your mouse over the link to see where it's going by looking at the URL address.
Legitimate sites will provide their offers inside the gaming platform, even if they have sent you a link. Therefore, if you believe the link is from your gaming platform, head to your account to see if there is any notification or message regarding the offer you received in your email.
Utilize the Most Secure Payment Options
Most gaming platforms will provide several methods through which you can transact with your account. They may include online payment providers, bank transfers, crypto wallets, debit cards, credit cards, and e-wallets. Always go for the safest method. This eliminates bank transfers and debit cards from the options. These two payment methods provide identifying information about your bank account that can be used to try and access your account.
Other methods do not provide your bank details, but some may provide your name and address. Methods such as the use of crypto wallets and e-wallets, on the other hand, provide very little information that can be used to steal your information. Use them where available.
Finally, you may want to increase your game's security features, such as by disabling the location feature, not sharing your browsing behavior and sending any issues you experience to the manufacturer. Enjoy your online games safely by using the above tips.