Page builders are mostly an easy way for WordPress website customization. Most drag & drop builder plugins help with easy customization of a website without an in-depth knowledge regarding coding.
Best Drag and Drop WordPress Page Builders
These builders essentially help you with creation, editing, and customization of the site layout without the need to jot down any code.
You'll find that such page builders as Beaver Builder vs Divi keep coming up in articles which compare popular products such as this very information article on Collectiveray.
Why implement the use of drag & drop page builders for your WordPress website?
When starting a blog, numerous WordPress users find it hard to incorporate a new change to the existing page layout present on their website.
A lot of premium WordPress websites are equipped with themes that come along with an array of different layouts for the page.
However, these layouts are too complicated for someone to customize especially if the user doesn't know anything about coding with HTML/CSS.
Many users look for WordPress websites and tools that can help with easy customization without the requirement to learn coding or invest a substantial amount of time incorporating the code.
WordPress being the most popular platform for bloggers and website owners to work upon has seen an increase in its use in the last few years.
Users have shifted from platforms that include Weebly and Wix to WordPress given its flexibility and ease of use. The only issue was with the website builder.
To deal with this problem, developers have created several drag & drop builder plugins to be used with WordPress.
These plugins allow the customization of each and every component present on your site plus you don't have to write even a single code for this thing.
You can essentially add anything starting from multiple columns, images, content slide, parallax background, etc.
WordPress users can implement these components to be used as the building blocks for the layout encrypted within WordPress based themes.
These plugins can be sorted with the comparison of elements that include flexibility, user-friendliness, and design output.
Here you go with the latest page builders that are being used for WordPress websites.
A premium builder for WordPress, the Beaver Builder plug-in is one of the top ranking options in the market for website customization.
Along with fast speed, this plug-in flaunts an on-boarding tour incorporated within the builder which helps the user understand and familiarize with the basics of using this tool.
If you are looking for a paid tool to help customize your WordPress website with unlimited access to an array of styling elements, Beaver Builder is the best thing you can buy off from the market at a feasible price tag of $99.
The Beaver Builder is equipped with an interface that houses live drag & drop feature. You can see all the changes being incorporated by you with just the simple action of dragging the elements located at the right hand sidebar followed by dropping it off on the page.
You can also click over any of the elements present inside the page in order to edit the properties. This particular plug-in has both basic as well as advanced modules that can help you cover anything that you might want to add.
With the modules, you can add carousel, sliders, backgrounds, buttons, content blocks and many others elements to your website. It is easy to be used by beginners with a tool to customize even the minute details of the website with pre-customized templates.
Divi WordPress builder plugin comes with fast themes and easy to incorporate elements for WordPress. It flaunts more than 20 templates/layouts that can be used on various websites.
You can easily create your very own layouts with the use of Divi. This plug-in also lets you export the layout present in another Divi installation onto another one. It also comes along with hundreds of elements which can be dragged and dropped anywhere over the layout of your website.
The pricing for Divi starts at $69 for each year. The functionality of this page builder is superb with an access to work along with other themes of WordPress.
This particular page builder for WordPress websites has been built from the scratch to ensure great speed during execution. As a user, you shall immediately notice the fact that this plug-in is highly responsive and fast.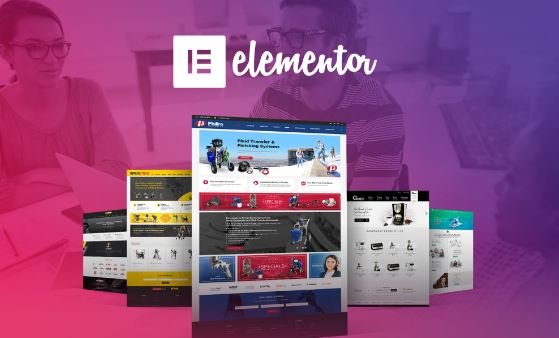 Elementor is actually a live plugin for your website. This means users can see the page live while editing the same with this page builder. You can easily create sections followed by a selection of the number of columns to be used for each of these sections.
Elementor houses numerous widgets that can be used with various website elements. Starting from the basic images to the text widgets, users can make use of this plug-in to incorporate advanced functions that include sliders, testimonials, accordions, icons, tabs, social media, etc. Each of these widgets comes with their very own settings.
Elementor also lets you incorporate widgets that have been created by any different plug-in for WordPress. It houses ready-made templates which can easily be inserted within the website pages. The basic pricing of Elementor starts with $49 for the license for a single site.
Themify Builder is a simple yet highly intuitive builder that houses numerous modules readily available for use which can easily be added to the posts or pages of the website. A lot of these page modules actually require the user to install a separate plug-in for WordPress.
With the use of Themify Builder, you can easily edit your website with the live option as well as admin area. With the live option, you get to understand the exact changes that need to be incorporated into the website.
This page builder also comes in with many layouts that are available for instant use that can be quickly applied to the page. The basic price for this page builder is $39.
Themify Builder houses promising features for the users but with time to be dedicated towards learning some of these features before incorporating them into the website.