Online casinos are better than their brick-and-mortar counterparts because of many reasons. They're available at any time and people from all over the world can visit them. They've got plenty of games combined with many bonuses and interesting loyalty programs that keep players motivated when playing.
The atmosphere is yours and you can wear what you want. That can have a positive impact on you when playing your favorite game, but you need more than a positive outlook to win at a casino game.
Why You Should Know How to Play Casino Games
The reward is one reason. Recently, in August this year, a man managed to win 35 lakhs in a live dealer blackjack game. From the video available anyone can see that the man knows what he's doing. There are many ways to gain knowledge on any casino game, blackjack included.
All it takes is a bit of research and within minutes you'll run into lots of articles with useful tips on how to play casino games. If blackjack is your thing then make sure you learn all the rules, possible outcomes and variants of the game so you'll be prepared thoroughly.
What Strategy Did the Winner Have?
When it comes to the particular case of the win of 35 lakhs it's clear that there's more to it than it meets the eye. The player chose Rizk online casino. There are many online casinos available, but why did he choose this one? There are many things to consider when picking a website but it's paramount, before playing blackjack to choose the right casino to play it in.
Various casinos offer numerous bonuses and you need to find those that work to your advantage. Rizk casino has an interesting bonus when it comes to live games.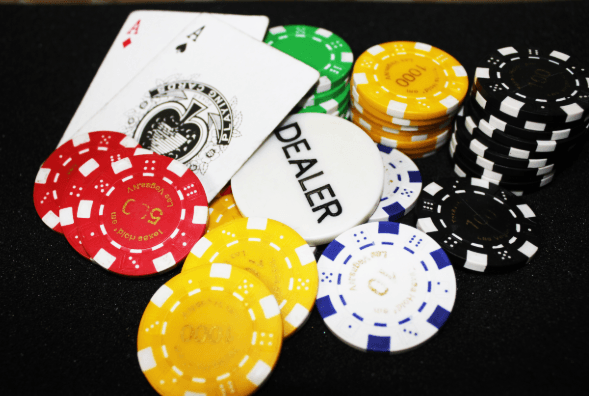 Within 24 hours of playing a live casino game, in this case, blackjack, the casino calculates the net losses during your playtime and you have a chance of getting 25% of them back. This bonus certainly came in handy to the player.
Another thing to consider is how he intimately knew the game. He won his prize in one sitting, which means that he knew the possible outcomes and he might have lost a few hands.
Nevertheless, he kept his cool. Despite having an intimate knowledge of the game what everyone seems to forget when having a strategy is having the patience to make it work. In this case, the player showed remarkable discipline.
After winning 7 lakhs he didn't lose his patience and kept playing calmly. Since he had been trying to win for some time lady luck decided to smile on him. He got dealt two Jacks. The dealer had a 10, followed by a 2 and then a 6.
Since 2 is less than 18, the lucky player managed to win 35 lakhs. His way of playing that having a good strategy in place always works out. Combining a player's patience and discipline with the right bonuses is a winning combination.
You may also like.