If by any chance, you are looking for the information related to testament forms, then you are in the right place. Here we will let you know all about it as we have done some detailed research from different sources and come up with all the best information you need.
In this information, we will introduce the best ten last will forms you can use in 2021, and if not used, you can still equip yourself with the correct information. Don't skip anything and read this article till the very end.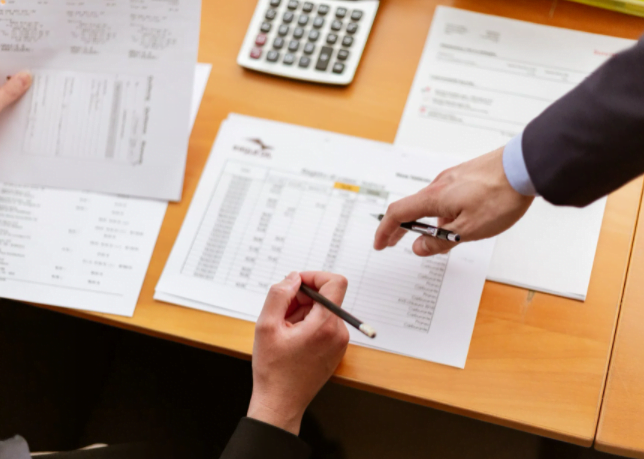 CocoDoc, The Best Source to Provide Last Will and Testament Forms
CocoDoc is offering you the last will and testament forms to pick from their official website. Plan what you want to do with your belongings by making an appealing template. Just gain access to the latest customizable template designs from their site for your ease.
This PDF editor is one of the finest choices that one can rely upon in various situations. There is no need to be worried about the comprehension and usage of the forms here, as you can learn about the formation of the templates being offered here without any trouble.
CocoDoc gives you a lot of PDF editing and downloading features, and you can utilize them by keeping in mind your individual or professional requirements.
Essential Parts of Last Will and Testament
Following things need to be added when it comes to creating the last will and testament. Read the below passage to find out what you need to add in the will so you don't forget the necessary details that should be a part of the will.
Name the beneficiary as a single person or a group of individuals who will possibly get the property. Then comes the testator, who requires to be mentioned in the last will and testament. The testator is the person whose property is going to be given after they passed away.
You also need to highlight if you are married, widowed, or divorced and how many children you have, including your adopted children and stepchildren. The details of the debates and taxes that are required to be paid should be mentioned in the will as you can learn more about it if you click here.
The redistribution of the property and how you need it to be received should be stated in the provision. You need to state the guardianship as it is essential to mention who will become the guardian of your children or minor children after you die.
Ten Free Last Will and Testament Forms in 2021
Here we will let you know about some of the primary free last will and testament forms so you will have a clear-cut idea about the difference between them in the below-enlisted list. It can also be helpful to know about them so you know better which one you can use according to your situation.
Simple Will
You can decide who will get your assets through a simple will, as you can name a guardian for any minor children. Writing a simple will can, indeed, be stress-free.
A simple will usually contains the executor's names who will seek an appointment to administer your property, state how and to whom your property will be divided, and name the guardianship of children.
Testamentary Trust Will
A testamentary trust will be the one in which some of the assets will be given into a trust for the sake of your beneficiaries and name a trustee to deal with the trust.
This is helpful if you have beneficiaries who are minors or whom you don't need to inherit your assets to manage on their own as they are too young for it. Here you can put assets in trust and place certain conditions on the inheritance, which may slowly depend on age or other factors.
Contingent Will
When an individual needs a Will to be productive just in certain circumstances of some events, it is called Conditional Will. The Will is not executed if the event does not occur. A contingent will emphasize distribution of property to a beneficiary only if the beneficiary fulfills particular requirements or some decided conditions are met.
Pour-Over Will
This type of will is made to offer more privacy than a regular Last Will and Testament and work by "pouring over" any assets that don't directly go to a Beneficiary into your Trust after you die. These wills are useful if you haven't put everything into your Trust.
Living Will
A living will have nothing to do with sharing your assets after your death. Instead, it lets you pick what medical treatments you need to have if you become ill and would be unable to take care of yourself. Here you may also name someone to make choices on your behalf.
Holographic Will
A person's holographic will is made by a person in their handwriting, without witnesses, notaries, or authorized services. A holographic will, known as a handwritten will, is simply a will that you write and sign entirely in your handwriting. That's it! There is no need to involve any legal authorities to do the work for you.
Online Will
Online Will is instead a new concept in the world of Estate Planning. There are many reliable, authoritative sources to assist you in creating an effective and suitable Online Will. But it would be best if you are cautious about which DIY online company you need to make your Will or any other Estate Planning documents.
Joint Will
A joint will is signed by multiple parties or more people as a separate Will for every testator. It is generally executed by spouses in favor of the other partner to inherit everything. The terms of joint wills, such as executor, beneficiaries, and other provisions, cannot be altered even after the death of one of the testators.
Nuncupative Will
A nuncupative will is delivered orally, and a witness writes down what is supposed to write after listening to the division of the assets. If a person cannot write the will independently, it can be dictated to somebody who does it for them. Due to the increased chances of fraud, nuncupative wills are not valid in most states.
Deathbed Will
Deathbed Wills is not favorable for numerous reasons. The biggest one being they are not as helpful as other types of Wills. Made on a deathbed, and most of the time under serve situations, there are often questions about mental stability and how detailed a Deathbed Will is.
Conclusion
It is essential to sign a will as it can secure the rights of your kids and family members. We hope that the above information will be sufficient for you in getting to know all about last will forms and testaments.
You can select a will template that will be helpful for you from the website of CocoDoc as they are offering multiple forms here for your ease. Share your experience with us as we would love to know in what ways CocoDoc serves your needs.