There is a wide range of business opportunities you can venture in if you own a truck. Light duty trucks are primarily designed to carry heavy loads from one place to another.
With a powerful engine, a vast trailer hitch capacity and economical fuel consumption, there are tons of jobs you can start and make a living.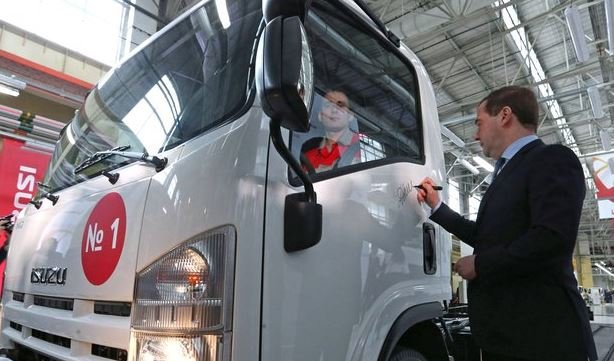 Here are some great ideas on how you can use light-duty trucks to start a prosperous business.
1] Delivery services
A small truck that is well equipped with a shell over the bed or an attached trailer offers a spacious and secure storage room for consumer goods such as small appliances, furniture, gardening tools and other household supplies. With a well-maintained truck, customers will be reassured that their loads are well handled and delivered safely.
To get into the delivery service business, you first need to contract independent small businesses in your area such as hardware stores, groceries, home depots and furniture stores among others. Most of such companies will be open to a partnership with you; for delivering goods to their clients.
Alternatively, you can start a courier business whereby you deliver everything from letters to large boxes or packages for individuals or large corporations. Note that – a licensing approval from the local municipality may be required for courier business.
Also, you need to contact an online company formation agent to discuss the best business registration for your delivery company.
2] Towing services
Both a full sized truck and a compact light duty truck can be used for hauling services. The body design of compact vehicles can handle heavy hauling of about 4,000 pounds while a full sized one can tow double that amount.
Provided your target market is residential and small business customers then you can have a profit-making business as well as maintain your truck for longer mileage and quality services.
Commercial jobs are mostly more substantial and bigger than what light duty truck can handle, taking such jobs will only damage your vehicle.
3] Working the yard or cleaning services
If you are a handy guy who loves outdoor works, then a light duty truck can be a significant boost to a landscaping business where you offer cleanup services and yard maintenance.
You could provide a wide range of services including mowing, weeding, mulching and pruning using your truck to carry the tools of the trade and other maintenance equipment that you may need.
Moreover, you could use the same vehicle to haul away all the yard waste whenever it's needed.
You might be surprised how many people across the UK despise yard work, with many always procrastinates on getting the job done. Your services will be welcomed by many.
As you can see, some unlimited businesses opportunities are created by light-duty trucks. Investing in one surely is a good venture that you should not miss out on if you are thinking of starting a business this year.
There are various ways you can get a lightweight truck in the UK. Light trucks come in a variety of models for different prices with each providing unique features to fit your needs.
Moreover, you can get financed to acquire a truck. Check online to find the best option that will suit your business needs.