Smoking is a popular activity that many people enjoy to relax and unwind. While there are many ways to smoke, using glass bubblers pipe has become increasingly popular due to their unique design and ability to enhance the smoking experience. This article will examine how a glass bubbler pipe can enhance the smoking experience.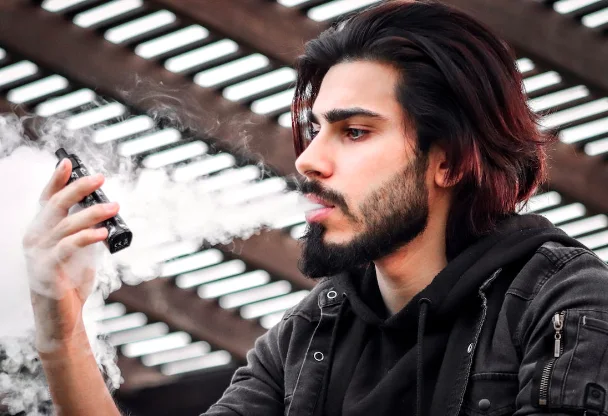 What are Glass Bubblers?
Glass bubblers are smoking devices that combine a handheld pipe's convenience with the filtration and cooling of a water pipe. They typically have a bowl for the dry herb, a stem that connects to a water chamber, and a mouthpiece. The water chamber helps cool the smoke and filter out some harmful substances, resulting in a smoother hit.
How Glass Bubblers Enhance Your Smoking?
Glass bubblers pipes are a popular smoking device that offers a unique and enjoyable smoking experience. Here are a few ways a glass bubbler pipe can enhance your smoking:
Filtration: They have a water chamber that filters out impurities and cools down the smoke, resulting in a smoother and less harsh smoking experience.
Portability: They are relatively small and compact, making them easy to carry around and use. They're a great alternative to larger water pipes that may be more difficult to transport.
Versatility: They are designed with dry herbs and concentrates to switch up your smoking experience, depending on your preferences.
Aesthetics: They are often beautifully designed and crafted, making them a great addition to any smoking collection.
Efficiency: Because of their water filtration system, glass bubblers pipes can help you conserve your smoking material by allowing you to take smaller hits while still getting a satisfying smoking experience.
Overall, a glass bubbler pipe can enhance your smoking by providing a smoother, cooler, and more flavorful smoking experience and offering portability and versatility.
How to Use a Glass Bubbler?
Using a glass bubbler is relatively simple. First, fill the water chamber with enough water to cover the downstem but not so much that it splashes into the bowl. Next, pack the bowl with dry herbs, taking care not to pack it too tightly. Place your mouth on the mouthpiece and light the dry herb, inhaling gently to draw the smoke into the chamber. Take your time and enjoy the smooth and flavorful hit.
How to Clean a Glass Bubbler?
Cleaning a glass bubbler is important to maintain its functionality and longevity. First, remove the bowl and downstem and place them in a plastic bag with rubbing alcohol and salt. Shake the bag to remove any resin or buildup, then rinse thoroughly with hot water. Next, pour rubbing alcohol and salt into the water chamber and shake to remove buildup. Rinse thoroughly with hot water and dry with a soft cloth.
Conclusion
Glass bubblers offer a unique and enjoyable smoking experience with their convenient and effective filtration system. Whether you're an experienced smoker or a newbie, adding a glass bubbler to your collection can enhance your smoking experience and provide a smoother and more flavorful hit. With a variety of designs and styles available on the market, there's a glass bubbler out there for every smoking preference.
Note: Smoking / Vaping is injurious to health, Never give your life in the hand of tobacco.
California Proposition 65 Warning: This product contains chemicals known to the state of California to cause cancer and birth defects or other reproductive harm.
The sale of tobacco products to minors is prohibited by law. Purchasers must be at least 21 years of age to purchase in the United States. Photo ID and adult signature may be required upon delivery.