Thanks to the internet, you can turn your hobby into a profession. Who would've thought money making would become so much easier with something that you love. If you like to grow flowers in your balcony or backyard, we might have a good business proposition for you.
Run A Successful Online Flower Business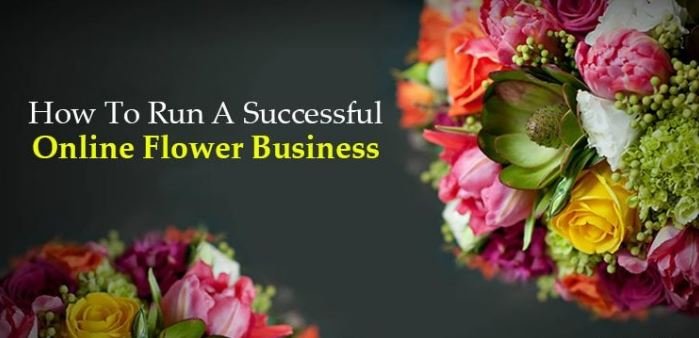 Yes, you can start your very own flower business online by following some easy steps. Selling your home grown flowers as wholesale flowers online can become quite a profitable business venture. You just need to be aware of some steps.
Step 1- Conduct a market analysis
Before jumping onto the business, you need to understand the market well. Identify the overall demand of your flowers in your locality or country. Yes, going international is the dream but we recommend you start with small things.
Identify a segment that you want to target. For instance, whether you want to focus on rich individuals or teenage girls or some other category. That is, set your target group through proper segmentation.
Geographic segmentation: Choose in which area of locality you would like to initiate the business.
Behavioral segmentation: Understand the flower buying patterns of your potential customers.
Psychographic segmentation: Conduct a small market survey about the benefits consumer look in a flower. For example-aroma, beauty etc.
Demographic segmentation: Choose the right demographics based on income, age, gender, profession and other important variables.
Step 2- Find a relevant name and color scheme
Since your business is about selling wholesale flowers online, the name and color scheme hold a significant position. Find a suitable name that goes well with the business. Take inspiration online from good floral websites and come up with a unique name for your business.
After the name, we would recommend that you focus on the color scheme for your website or online page. You need to make it look attractive to generate traffic to your website.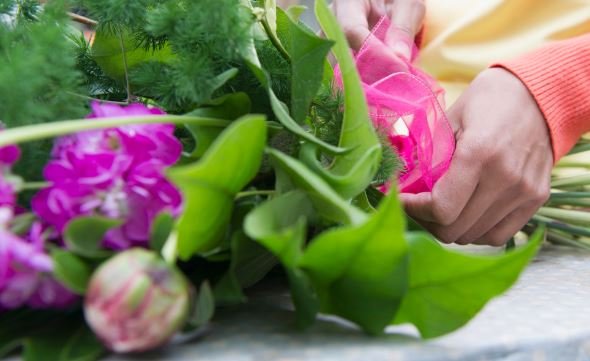 Step 3- Create good online presence
Creating an overall online presence is the most important factor for your business. Promote your page on social networking platforms with engaging posts. Ask for others opinion about your work. Start small by talking about the benefits of your flowers.
Create a unique value proposition for your business. That is, find a unique factor for your wholesale flowers online. For instance, you can promote your flowers as fresh and organic flowers or you can market it as flowers with a reasonable price.
Step 4- Ensure a proper delivery service
Another important aspect for your business is to identify the relevant stakeholders. The most important of them all is the delivery service. If your end product is not delivered at the right time in right condition, your business can never sustain.
Make sure you do your research and find a proper delivery service even if it requires good investment. Selling wholesale flowers online caters to a very niche market and you need to ahead of the competitors. Efficient delivery management is one of the top priorities for your customers.
Step 5- Build customer relationship
After you have gained some customers, you need to take steps to retain those customers and make new ones. Building customer relationship is a vital factor for wholesale flower online business. You will get bulk orders when your customers will start to trust you and understand that your service is of good quality.
Manage customer relationship by creating engagement in the website, providing offers and discounts and being responsive to the customer queries.
Step 6- Showcase your good work
Never forget to showcase your work online with good visual representation. Even if you make a simple flower arrangement for your house party or a bouquet for your friend, make sure you take good pictures of those and promote your skills in the social media. A good PR is always essential for a sustainable business model.
Step 7-Diversify your services
This is a tip for your business in the longer run. Once you have a good running business, never stop innovating. Focus on diversification, be it with your product or scope of service. You can provide floral consultation online or create customized services.
Internet has made things easy for both the entrepreneurs and their customers. You just have to know the right way to utilize it for a profitable business!