American Ginseng is the talk of the town and those who don't know what it is. They are in shock with all the hype going around. Well, if you are also one of those people who don't understand why everyone is obsessed with this herb, this article is a must read for you.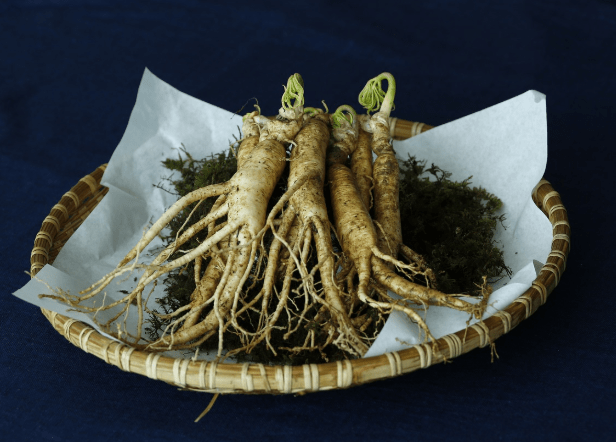 Today we are going to tell you each and everything about the American Ginseng and what it can do for your body. For starters, Ginseng is also known as "Panax," which means "a cure to all".
Yes, you read that right, and from here, you can probably guess why and how this herb is growing in popularity with the passage of time.
Here are the 5 surprising things to know about this herb that might convince you to buy the hsu Ginseng right away.
1] Growing Ginseng isn't for a casual gardner
If you are thinking about growing Ginseng, you need to understand that this process goes way beyond just having a green thumb and a smile on your face. It's a difficult thing to do with several considerations to make.
First of all, in order to grow this Ginseng, you'll need the right environment, just like the one that's in the Northern forests. On top of it all, you need the right soil that comes with an acidic pH balance of around 5.0 to 6.5 and the right seeds, etc. In simpler words, it's just difficult!
2] Ginseng is being sold on eBay for $10,859
The older the roots of Ginseng are, the higher the price. You don't have to worry about anything because you can get the cultivated Ginseng for as less as $50, but when it comes to the older Ginseng roots, the price can go pretty wild. Probably this is the reason why someone is selling it on eBay for $10,859.
3] Dry sells high, but fresh is best
To make sure that the roots don't rot on their way to China, the diggers and sellers prefer drying the Ginseng first and then moving it forward. However, when it comes to the Ginseng, that's more beneficial, it's the fresh one. The fresher the Ginseng is, the more benefits you will be able to reap out of it.
4] Presentation matters a lot
There are practitioners of traditional medicine who believe that such herbs and their roots can cure any part of the body. Ginseng is believed to be a cure to all diseases because it comes with fleshy roots that look like a human body.
The roots that have all the limbs intact have a higher value. In fact, there are some people who even contain the Ginseng roots in jars and put them as display because, for them, this herb is a sign of wealth and prestige.
5] Ginseng foodways are real
There are local restaurants that offer Ginseng dinners. The most interesting thing to know here is that Ginseng roots, whether dry or fresh, are used to make soups, desserts, and even beverages.
Some people even sprinkle dried Ginseng on their food as a spice. Taste wise Ginseng is quite great, but people consume it mainly for the health benefits with which it comes.
Conclusion
These are some things that you probably never knew about Ginseng. However, now that we've told you it all, the chances are that its use and its hype makes sense to you.
If it does, you shouldn't wait for any further and buy Ginseng right away. The benefits it possesses are undeniably amazing and impressive. Without any doubt, you are going to love its use once you see your body changing and improving due to the consumption of Ginseng.
You might like: American Ginseng Health Benefits.