Diamonds are billions of years of old – in rare cases more than three billion years old. It doesn't matter how many years of old the diamond is, everyone loves diamond.
Diamond is the most wanted mining product! Just imagine, how happy you would be if you found a big and rare diamond in the backyard of your house. Wow… Great!
List of Top Most Expensive Diamonds In the World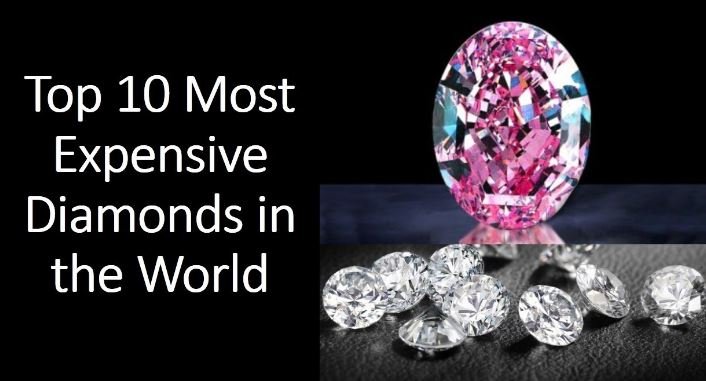 In this article, we are going to explain the top most expensive diamonds in the world.
The Allnatt Diamond
Named after the Major Alfred Ernest Allnatt, this diamond has earned the place in the list of top most expensive diamonds in the world. It has diamond cut size of 101.29 carat (20.258 g) with a cushion cut. By the Gemological Institute of America, the color of the Allnatt diamond is recognized as fancy vivid Yellow.
No one precisely knows where this diamond was found. But as per the views of some of the expert that the diamond was found at the place where the De Beers diamond mine now situated.