The craze of toffees, chocolates and candies is not going to end anyday. People in India have a different kind of love for sweets. Sweets are synonymous with any occasion or celebration in India. Not only kids love candies and toffees but there is actually no age limit as long as the love for toffees is concerned.
Most Popular Brands Of Toffee In India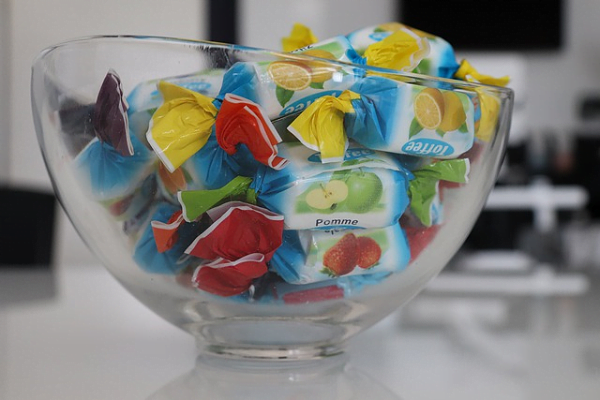 The confectionery brands in India have grown leaps and bounds and they've been successful in meeting the demands of the customers. Considering the fact that there are too many confectionery brands in our country, it is not unusual to get baffled with the choices. We will help you with the best brands that you can take resort to for getting the best candies.
Eclairs Candy and Toffee
Whenever we speak about candies and toffees, the first name that comes to our mind is Eclairs. Cadbury Eclairs Chocolate happens to be one of the most famous confectionery brands that is presently being manufactured by Cadbury and hence known as Dairy Milk Eclairs. This is an extremely delicious toffee that melts in your mouth and the centre of the toffee is filled with Cadbury milk chocolate, surrounded by a golden, chewy caramel. People of all ages are a fan of this toffee. This company has an array of toffees like Cadbury Eclairs Orange Twist, Hazelnut, Velvets and Velvets Coffee.
Melody Candy and Toffee
Melody is a candy from the company Parle and is one of the most loved toffees in India. It has the popular tagline, "Melody, itni chocolaty kyun hain?" "Melody Khao Khud Jaan Jao". This toffee is made with an exceptionally thick layer of caramel on the outside and has a nice chocolate camel within the caramel part. This crust makes it a perfect toffee for the young and the adults. It costs 1Re./piece. It contains glucose, sugar, salt and added flavors.
Pulse Candy and Toffee
Pulse candy has lately gained popularity among customers and it is a candy by Pass Pass. In very less time, it has been loved by its consumers since people in India love the unique tangy taste of this toffee. Pulse candy is manufactured by DS Group that is based in Noida and it was first launched in 2015 with its Kachcha Aam flavour. However, after this flavor took to a storm in the industry, there came many other flavors like Orange, Guava, Litchi and Pineapple.
Candyman Candy and Toffee
Candyman candy is a brand that is manufactured by the ITC. ITC is already famous for providing us with a plethora of confectioneries that delight its customers like the Orange Josh, Mango Delite, Candyman Duochoo, Candyman Toffichoo, and Pineapple Punch. Not only that, Candyman has also ventured into the coffee toffee segment with the Candyman Cofitino. ITC further introduced layered candy with pineapple and mango flavours that tingle your taste buds with the tangy and spicy taste.
Alpenliebe Candy and Toffee
Alpenliebe has long been recognized as one of the top toffee and candy brands in India. Thanks to the company's true endeavours and different accomplishments that Alpenliebe has become a loved brand with regards to toffee and candies. Alpenliebe ice cream parlour is one of the best known brands of confections by Perfetti Van Melle. This is a sweet toffee filled with crème that simply goes into the mouth and gives you a smooth silky experience. Perfetti Van Melle is one among the five biggest producers of candy parlor. This toffee is priced at Re.1/piece.
Kismi Candy and Toffee
This candy and toffee company dates back to the 1960s and hence you can well understand how popular and accepted this toffee brand is. It lured the attention of the customers with its amazing white and purple wrapper. Not only that, it has also got a unique flavor of blending caramel and elaichi. Kismi toffee and bar is one of the most iconic companies of Parle group that is presently available in thrilling flavours of Rajbhog, Kulfi, Meetha Paan, Rosemilk and Elaichi.
Mango Bite Candy and Toffee
Mango Bite is a name that has been heard by all of us, unless there's someone who's been living under the rock! Mango Bite is produced by the famous Parle Products Private Limited, the Indian food products company. This company also owns the biscuit brand, Parle-G. Mango Bite happens to be one of the most popular yet oldest brands of candies in India. These toffees are made with the goodness of juicy mangoes. Mango Bite tastes like a real mango and it is totally a vegetarian candy.
Hajmola Toffee and Candy
Hajmola Candy is a combination of a scientifically tested and time-examined standard spices and herbs in an attractive base of sugar. Hajmola is extremely beneficial during instances of anorexia, indigestion, flatulence, irritable bowel syndrome and constipation. While the flavouring and salts in the sweet grant you the best taste, the natural elements also help in retaining your urge for food. This is great to improve your digestive functions. Albela, aam and chulbuli imli are the 3 flavors.
Pan Pasand Toffeee and Candy
Pan Pasand by Ravalgaon is a candy that dates back to 90s of India and this is based on the flavour of paan. It is a mouth freshener and the company manufactures the best confectionery from places in Ravalgaon of Nasik. The timeless products from Ravalgaon include Paan Pasand and Mango Mood. In case you've just had a heavy meal, this candy works as the best mouth freshener. This toffee comes at Re. 1/toffee.
Coffy Bite Toffee and Candy
Lotte India Corporation Ltd. manufactures different types of toffees, candies and other confectioneries. Coffy Bite is the best mixture of creamy toffee and rich coffee rolled into an addictive and stimulating pleasurable experience. Few other confectioneries manufactured by this company are Lacto King, Caramilk, Lotte Eclairs besides Spout gums and Boo Proo. This is made with superior chocolate and has a delicious taste of coffee.
Therefore, if you're wondering about the different toffees and candies that are available in India, you can take into account any one from the above list.