Potato chips are lip-smacking snacks that people of all ages love! They are a kind of snack that you can eat at any place, at home while sitting on your couch, inside the college campus, at picnic spots, at cinema halls and also while traveling. These potato chips are deep fried slices of potato which are also sometimes baked and they are served with different flavoring ingredients and agents that include masala, herbs, cheese and different tasty spices.
List Of Popular Brands Of Potato Chips In India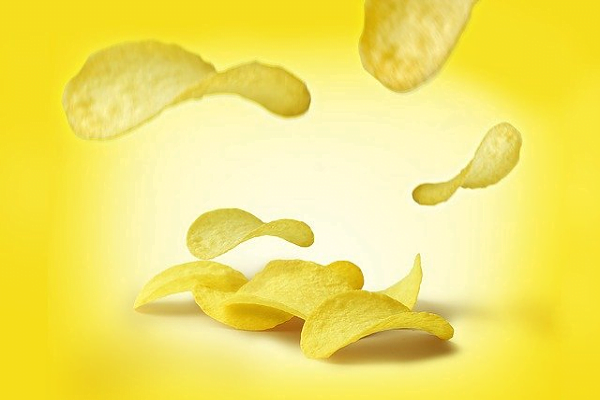 If you love snacking on to potato chips and you're never conscious about the calories that you are taking in through these potatoes, this article is for you. We have compiled a list of the best and the most famous brands of potato chips that are available in India and that have stood the test of time.
Uncle Chips
This brand of Uncle Chips was a company that was acquired by Amit Agro. If you're someone who has had Uncle Chips' potato chips, you'd know that they offer the best combination of taste and flavour. This brand offers several varieties of Classic Salted, Spicy treat, Sendha namak, Bombat chilli masala and Jakkas tomato twist. It is also true that Uncle Chips is extremely popular in India and has always been a market leader in the industry for a very long time.
Lay's
Lay's is a popular brand of potato chip varieties and this is also the name of the company that introduced the brand of chips in the United States too. This has been called Frito-Lay with Fritos and the company is owned by PepsiCo through FritoLay since 1965. Lay's is undoubtedly one of the best-selling chips in India. They have a Wafer Style and they're available in various local flavours. With the help of the lucrative packaging colors, they have made a popular place in the market.
Bingo
This is a rather new brand that has created a personal niche in the market. Bingo has recently become extremely popular among the youngsters with promotional campaigns like 'Bingo tedhe medhe' and 'Bingo Mad Angles'. The uniqueness of this potato chips brand is that they have unique patterns and shapes. These chips are manufactured under the ITC company and Bingo comes in several flavours like Chilli Shamaka, Achari Masti and Tomato madness.
Pringles Chips
These are the most famous chip brands in India and it provides you tangy and the best original flavours. They come in exquisite aromas and tastes. The flavours that are available with Pringles chips are Original, Salt & Vinegar, Sour cream & Onion, BBQ Flavor, Cheddar Cheese, Dill pickle, Ranch flavor, Jalapeno, pizza flavor, the lightly salted one and the one with reduced fat. This company also produces potato chips that serve as the best snacks with tea.
Haldiram's Chips
There's no doubt when we say that Haldiram's is undoubtedly one of the leading brands of snacks in India and they have a wide variety of items in the market. The brand is not just popular but it is also the best-selling in the country. They also have several fast food outlets in every city. Haldiram's has a wide range of flavoured potato chips like tangy tomato, Kettle chips, Halke Fulke and pink pepper potato chips.
Parle Wafers
Since the year 1929, this company called Parle Wafers has grown to become India's leading confectionery and biscuit manufacturer. They are the makers and manufacturers of the largest selling biscuit of the world and their name symbolizes premium taste and nutrition. Their chips are handcrafted with handpicked potatoes and the wafers are exceptionally light and crunchy. The chips are available in interesting flavors like Aloo Chat, Tangy Tomato, Piri Piri and Classic Salted.
Doritos Chips
This company was first introduced by PepsiCo India and it is one of the most famous premium brand in India. Doritos is a popular brand that sells the highest number of potato chips in India. The signature flavor of Doritos is Nacho Cheese Tortilla chips. They offer you with the best crunch and taste in the nacho cheese tortilla chips. If you're a potato chips lover, you should definitely try this brand.
Balaji Wafers
Chandibhai and his brothers, Bhikhubhai and Kanubhai migrated from a small village in Gujarat and ventured into the business of making chips. Balaji Wafers and Namkeen Company manufacture the best snacks in different flavours. This company has witnessed huge growth in the chips sector and currently they have become the biggest players of potato chips in our country with its amazing taste and reasonable prices.
Kettle Studio
If you're someone who has never heard of this potato chips brand, you're not alone as there are many who haven't heard about them. Kettle Studio chips are made with the best possible ingredients like the best potatoes that are cooked in the most refined sunflower oil. The chips are extremely crunchy and they have famous flavours like jalapenos, sea salt, balsamic vinegar, pepper jack cheese and paprika and with the most exotic spices.
Yellow Diamond
Yellow Diamond chips is yet another famous chips company that manufactures dips rings, namkeen, fingers and several other items that are lip-smacking. This company is actually based in Indore and it is well known for its packaging and processing of all the brands called Katori, Kurves, Rings, Wheels and Pipes. To get the best possible taste and crunchy flavour, you can definitely opt for Yellow Diamond chips.
So, as we see that potato chips happen to be the best choice for kids and youngsters, it is great when you know the several options that you have at hand. It is enough when you eat these twice or even thrice a week. These are said to be the healthiest snacking options are compared with pizza and burger. You may choose from any of the above listed brands. However, if you're someone who is trying to lose weight, you should remain careful about your calorie intake through potatoes.