Customer Relation is very important for any company nowadays, whether it's a big multinational company or a small one. Every company wants to keep records of it's customers and in some way or the other every company does so. But CRM Software (customer relationship management) makes the work much manageable and easy.
Best CRM Software developers have reduced the prices over the past few years so that a company of every size can get the benefit of a CRM. Although the main question arises is that which CRM to choose that can fit for your business well.
Best CRM Software Systems 2022 (Online CRM System)
So, here we have listed the best CRM software for business which will work perfectly for any small business.
Salesforce
Salesforce has got everything which a small business requires in a CRM. It is a cloud-based software which is mostly used for large scale businesses. But, you can use the lighter version of Salesforce for carrying out the basic work in the small businesses. It is a well-built software loaded with features and has a lot of necessary tools.
It provides you a platform with many features like sales forecasting, lead generation, contact management, opportunity management, workflow automation and a lot more. You might think that why we have listed Salesforce on the top of our list. It is because Salesforce has managed to be a robust tool for a business of any scale.
Insightly
Insightly is more of like a companion to your business. This software has all the basic tools which you might use in your business. But as soon as your business starts to pick up, it'll prove helpful at that time because it has got a complete package when it comes to a CRM. Even if you are just starting, then also Insightly has a free version which you can download to get things started.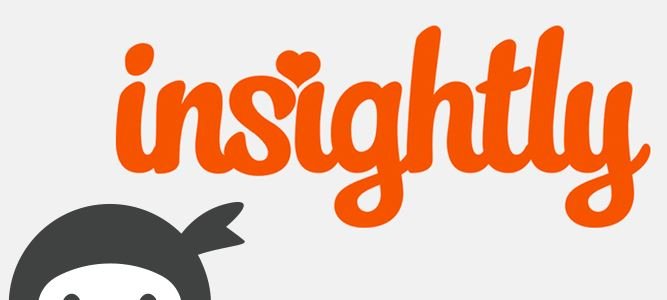 As your business progresses, then you can go with the paid plan. The best thing about this software is the paid plan price which is really low and affordable. It just helps you to be just focused on your business rather than on your pockets.
Zoho
Zoho is one of the most widely used CRM among small businesses and the main reason is that it's completely free. Now, apart from being free, it has got a bucket full of tools to help you out which you are not going to find in any other free CRM. Also, with this CRM software, you can add up to 10 users without paying a single penny.
Apart from this, Zoho has also got a free mobile application which you can download for accessing the data on the go. With all these features Zoho is certainly the most used and highly appreciated CRM software available.
Final Words
CRM software is very necessary for any business and choosing the right software will get you more and more positive results. And as your business grows, you can always go out for better-paid versions of the same software or the others mentioned in the list, which can suit your need and help you maintain that customer relation.
If you think that there is any other Best CRM software worth to mention with these top three CRM softwares, then do share about them in the comments section below. 🙂