Mobile gaming has made the biggest strides in the gaming industry recently and is hot property. There are quite literally thousands of games to choose from, depending on what you're interested in.
From battle games to online casino and brain training, there are lots of options to keep you entertained on the go. Check out our favourites here.
Online casino games
If you love the thought of the Las Vegas experience, there are loads of online casino app games for you to download to your mobile device. Whether you're into poker, roulette or slots, there are hundreds to choose from with amazing themes and bonus offers.
Brain-training games
For more of a challenge on your cognitive skills, why not opt for a brain training app? There are some truly great games out there to oil the wheels of your brain. Opt for Peak to help you with mental agility, memory, language and attention, or Lumosity to track your progress over a period of time.
Fortnite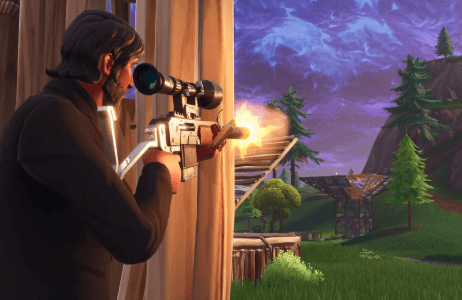 While this may seem an obvious choice as it's quite literally the most popular game in the world, Fortnite is a fun and exciting game to have on your mobile. This is the game that's had children across the world showcasing victory dances and it's great for a for a bit of strategy and escapism.
The best thing about this game is that it's been specifically designed for touchscreen use and shooting action. The great thing is the graphics are amazing so the user experience is fantastic – the game is fast and action packed. If you're into shooter games, this mobile game is certainly the one for you to download.
Pokémon Go
You may be thinking – "isn't this one a bit 'two years ago?" – but from its original release, Pokémon Go users reported what they'd like to be enhanced with the game.
Now these little snags have been ironed out, the game is enhanced and is fantastic for fans of Pokémon. Not only is it a great game to play, it gets you out and about with the added bonuses of fresh air and exercise.
Alto's Odyssey
This is a sequel game to Alto's Adventure and it's a slick sand boarding game. The game takes a lot of concentration as the ultimate aim is to ride for as long as you possibly can while doing tricks and flicks!
While this can be frustrating if you collide with a rock or some other obstacle – get on a roll and this game will reward you with top scores.
There are loads of games to choose from depending on your interests and what you're looking for in terms of escapism, relaxation or brain training – which mobile gaming app are you going to choose?