More businesses use cloud collaboration platforms such as Microsoft 365 and Google Workspace than ever before. While it goes without saying that the 2020 pandemic lockdown was the key driver for the on-premise-system-to-cloud-system migration, cloud migration tools like CloudFuze have also played a key role in helping companies worldwide make the switch.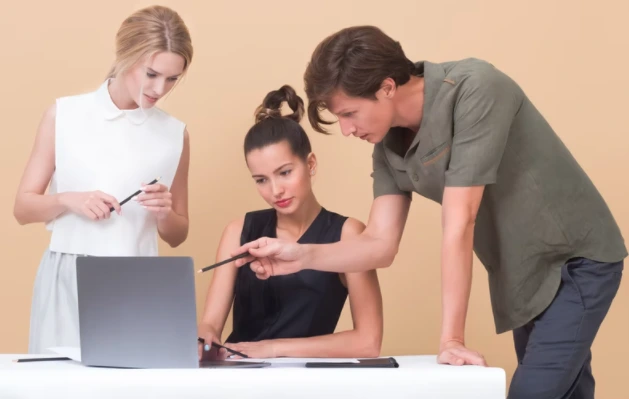 Businesses can migrate from on-premise systems to cloud or from one cloud to another only by using or discrete migration tool. This is mainly because it is not possible for businesses to manually migrate terabytes or petabytes of company data along with sharing permissions and other features.
Enabling the switch from traditional cloud platforms to modern ones
There is no denying the fact that cloud storage platforms such as Box and Dropbox have been around for quite a while and have served businesses worldwide. However, they lack behind in the new post-pandemic normal where resiliency matters the most.
This is where modern cloud suites with feature-rich collaboration tools, including Google workspace and Microsoft 365, come into the picture. Microsoft 365 offers some of the industry-leading cloud collaboration tools such as Microsoft Teams.
Since the 2020 COVID-19 pandemic, a greater number of businesses have moved from Box and Dropbox to SharePoint Online and OneDrive for Business which are a part of the Microsoft 365 suite.
Making this move benefits businesses not only with Microsoft Teams but also with the ever-popular Microsoft Office apps, including Microsoft Outlook Microsoft Word, Microsoft PowerPoint, and Microsoft Excel.
Third party migration platforms such as CloudFuze have made it easier and seamless for companies to make the switch from traditional cloud platforms to modern, feature-rich cloud suites with managed migration services.
Speeding up the move from one major cloud suite to another
Cloud migration patterns have only gotten more interesting since the 2020 COVID-19 pandemic. This is because businesses worldwide are not only migrating from traditional cloud storage platforms to modern ones, they are also moving from one major cloud suite to another, such as from Google Drive to SharePoint Online.
This mainly has got to do with the fact that there has been a growing competition among enterprise cloud platforms, including Microsoft 365, Google Workspace, Azure, and Amazon. These enterprise- level cloud platforms are competing with features as well as pricing.
Medium and large-sized businesses and enterprises do not have to face any hassle with a dedicated migration service platform in terms of technicality as well as overall migration management.
Facilitating the upgrade from on-premise systems to cloud platforms
Cloud data migration platforms have also played a crucial role in helping companies move from on-premises systems to cloud platforms and improve their resiliency since the 2020 pandemic lockdown.
Many companies who were the early adopters of on-prem to cloud migration during the 2020 pandemic lockdown were able to navigate through the disruption and maintain operations continuity.
What's most interesting to know is that there are many businesses that are now migrating their on-premises systems to cloud platforms to build a high level of resiliency for the uncertain future.
And even to this date, discrete cloud migration platforms are playing a key role in helping businesses improve resiliency and operational efficiency.