A photo without any editing effects is just like a unicorn without a horn. If you've stored huge collection of photos in your computer, why not make some creative touches and enhance them to amaze your friends.
How to Edit Your First Pictures Online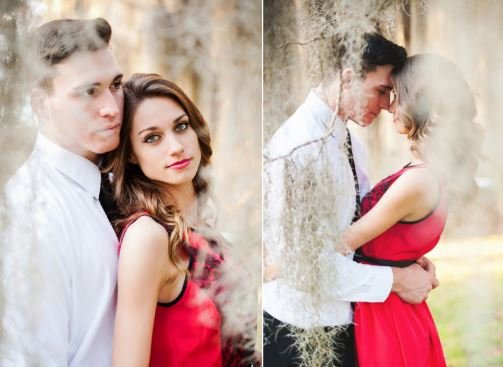 FotoJet is an increasingly popular tool that offers a unique way to edit your photos. It's ease of use and you don't need to take lots of time to learn the regulations of how to use it, a great Photoshop alternative for some casual photographers.
What is FotoJet?
They describe FotoJet like this:
FotoJet is a free online collage maker, graphic designer & photo editor that enables you to create amazing collages, photo cards, social media graphics, posters. It also helps you edit photos, providing 600+ creative collage templates, 80+ classic collage layouts, 300+ professional designs and numerous powerful editing tools. It works perfectly in any browser without the hassles of downloading and installing!
How to use FotoJet?
Open www.fotojet.com. Choose the tool you desire.
In your browser, visit FotoJet site and you will see three modes: Collage, Design and Edit. Choose the tool you need and click to open the online app.
Use template or blank canvas.
In Collage mode, they have 3D collages, creative collages, modern collages, cards, poster, magazines and comic designs. You will also find birthday cards, baby cards, wedding cards, Christmas cards and other popular occasion designs. Or you can directly start your work with a blank page. By gathering multiple photos in one large canvas, you will be able to remember your precious memories for a very long time.
In Deign mode, lots of well-designed social graphics for Facebook, Twitter, Pinterest, YouTube, and Google+ are presented. This tool is ideal for online bloggers, YouTubers, and marketers.
Add photos.
Next, add your own photos to fill your work. FotoJet offers you a handy way to adjust your photos by applying moving, resizing, applying photo effects, text, stickers, etc. All these can be done in a few clicks.
Edit mode.
It's never been so easy to touch up your photos with FotoJet photo editor. This tool offers numerous editing features such as crop, resize, rotate, straighten, photo effects/filters, overlay, frame, exposure, sharpen, dehaze, vignette, tilt shift and more.
With FotoJet's cropping tool, you can simply specify the area of a photo we wish to keep. Many preset aspect radio are available to choose including 16×9, 3×4, Facebook Cover, YouTube Channel Art, etc. With one click, your photo is perfectly cropped.
FotoJet editor has many beautiful photo effects and filters, such as B&W effect, Vintage effect, Lomo effect, and Old Photo effect, etc. It's also easy and quick to adjust photo colors, exposure, brightness, contrast and saturation.
When you're done with your photos, easily save them by clicking Save button on top banner. As I upgraded for a FotoJet Plus account, I can even save the photo as a project and upload later for editing next time!
In a word: FotoJet would be a great tool for casual photographers, but if you need to do some advanced editing, primarily using Photoshop. 🙂