If you own a business, you understand that winning the attention and time of potential customers and investors a key factor to success. This is especially true for the digital presence of your businesses.
The internet is a useful tool that generally allows businesses to have increased visibility and presence. However, there are plenty of other business like yours out there on the internet all vying for the top spot on Google's search engine results page.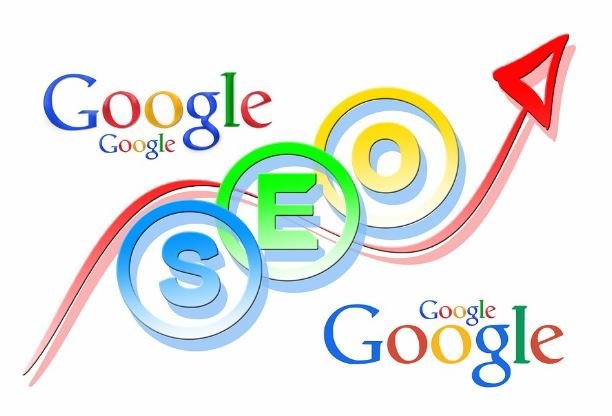 So how can you ensure that your site will catch the eye of someone searching the web? Read on to learn about 7 easy tricks you can do to boost your Google ranking today.
1] Have a Strong Foundation to Begin With
In order to set yourself up to have a good Google ranking, you should make sure that your site has a strong foundation through the structure of the information that you present and the way you present it. Your website should be user-friendly and easy to navigate.
If it is not, you may have lower Google rankings as a result. Some common things to work on from the beginning include fixing duplicate pages and links, as well as doing simple SEO (search engine optimization) audits of your site.
2] Make Sure Your Content is Updated Regularly
Another thing to focus on that will help you boost your Google ranking is making sure that you stay on top of updating the content on your site. Regular blog posts are a great way to boost engagement and give users something of value.
You also want to constantly improve upon what you have. Make sure the content is both relevant and reliable. Quality content has a stronger potential to attract more clicks.
3] Consider Hiring an SEO Company to Help You Build Your Ranking
In addition to some of these smaller tips and tricks that you can do for your business site, you may also want to consider hiring a company such as Edge Marketing or a similar group that specializes in SEO management.
They have teams of trained professionals that can fully analyse and plan to boost your search engine rankings through research and best industry practices.
4] Mobile Optimization
In today's growing world of smartphones and tablets, people are searching the web from a mobile platform now more than ever before.
To accommodate this trend and guarantee a user-friendly site, you should make sure to optimize your site for mobile devices. Two things to focus on to improve your mobile optimization include performance and accessibility.
5] Create and Maintain Good Links
Links are some of the most important features of any strategic SEO plan. When creating links for your site, always check that they are accurate. As you continually improve and maintain your site, check the links you have and fix any broken ones that you find.
You also may want to look into how your business is mentioned across the web. A strong portfolio of backlinks (links to your website from other sites) builds your site's authority, which is a major ranking factor.
6] Speed Optimization
Another component of successful search engine ranking improvement is speed. Like mobile optimization, it is a factor that determines how user-friendly your site is.
Images on your site are one thing to look at for this. Because images often take up a lot of space, consider using an image optimization and compression tool on the image before you upload it.
When it comes to uploading and handling script, look for ways to minimize extraneous additions that aren't needed. Another thing you can consider implementing is browser caching for your site.
7] Other Useful Tips
Consider employable meta descriptions that are uniquely made and are clickable. Another thing you can do is tell Google about your pages by creating structured data and using Schema. Finally, for all your pages, plan to use titles that aren't too long, are descriptive, and are unique.