Renovating your home is like buying new clothes for yourself, but only this one has a lot of other factors to consider as well.
Nothing you do might seem like a good enough step towards properly renovating your home, so it is essential to have a well-defined plan in mind. With the growing trend in working from home, people are generally looking towards creating a workstation for themselves.
Other additional spaces are gradually turned into meditation rooms or an expansive kitchen. Whatever it is, it all depends on the priority of the individuals living inside the home. The following points discuss in detail all the factors you need to consider before renovating your home.
Paying Attention to Detail
The word "renovation" mostly makes people think about large undertakings, but the more minor elements, such as color palettes, design styles, and dimensions, are essential.
Without being specific about what you want, you may wind up with a less-than-ideal environment that lacks elements that are important to you. It is irritating to spend a significant amount of money on refurbishment to end up with an appeal that is not what you envisioned.
Sketching down what you will include and those that you will not, as well as specifics about how you want certain areas to look, is a crucial first step.
For instance, if you want your home to have a modern kitchen, you must specify the kitchen layout you desire, including the type of storage you think will go best with your kitchen layout, and most importantly, the lighting.
The same is true for other sections of your home, but be cautious not to have too many distinct design patterns, as this may detract from the overall beauty of your home. Instead, make it basic, elegant, and consistent throughout.
Preparing a Schedule
Until you finish your project, it may have ups and downs that may disrupt your early intentions. As a result, it is critical to be realistic about how long certain modifications will take and how long it may take to find acceptable alternatives for your new house.
For example, if you want to renovate your bathroom, you'll need to replace outdated items with newer ones, such as a bathtub, which might take days to find.
Challenges may emerge, especially if you have been living in the home prior to the restoration, such as uneven floors requiring re-joining the flooring, which can take days if the extent is substantial.
Employing the right valves for your kitchen is also important. Ball valves are increasingly in use in modern homes because they allow water's easy and convenient flow.
Pay Attention to Damp
Removing damp costs extra because it is not included in the standard renovation project. Hence, you might want to pay special attention to this because it might not be economical to conduct after renovating your home.
When there is too much moisture in your house, it produces a wet atmosphere that is harmful to your health. Once markings begin to appear on your walls and floors, this might be a potential hazard.
Damp circumstances that go uncontrolled for an extended period might promote the growth of fungus that causes rot in wood. This is possible, particularly if your home has insufficient ventilation around the floorboards or roof area.
Under normal conditions, it is often hard to determine where the moisture is coming from, especially if the structure is ancient. On the other hand, renovation provides access to sensitive regions such as clogged drains and leaking gutters, frequently the root source of moisture.
Hence to get rid of such dampness, it is important to employ the right industrial valve company so that the valves that your home has, are foolproof and do not result in future leaks.
Considering the Number of Contractors You Want to Employ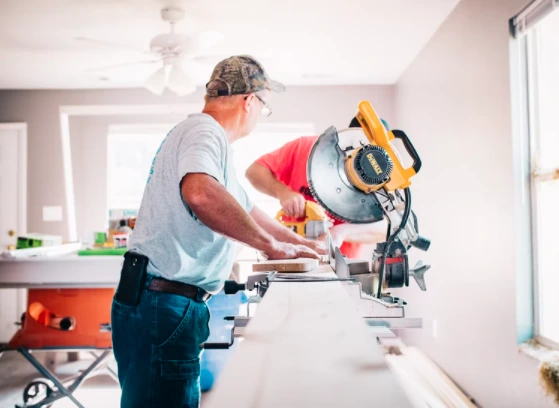 Before deciding on the contracting company that you want to employ for your home renovation project, it is essential to check their online reviews. This is the best way to estimate customer satisfaction the firm provides, and you will be able to decide if the company is capable of meeting your specific needs.
When it comes to kitchen renovations, you must first select how many contractors you will need to work on your project. Some contractors excel at demolishing rooms, while others excel at the interior decoration and design completion. Some construction businesses provide all services, while others supply only a portion of the services.
You should choose which company to hire based on your demands. It would be beneficial to sample several construction businesses to evaluate the services they provide. You may also get referrals from others who have done renovations in the past.
Deciding the Order of Renovation
Renovation might be a burden for you if you are a homeowner, particularly if you don't know where to begin. It may be a tremendous struggle if it's your first time because a minor error might result in a less-than-desirable outcome.
There is no right or wrong way to conduct a makeover, but experience tells us that you should start with the rooms that make the most mess and require the most time, such as the kitchen, before moving on to the less difficult sections of the house.
While remodeling a part of the house, always separate the other areas from the demolition disaster by putting plastic bags across high-traffic entrances to prevent dirt from spreading.
Conclusion
Nothing will give you more pleasure than a beautifully renovated and redecorated home. You must constantly consider the future and how your home may be designed to fulfill all of the requirements of a contemporary home.
This implies that you should always choose features that are stable and can adapt to changes in customer demand so that they do not become obsolete in a single cycle. Make your remodeling selections with the future in mind to avoid going back to the drawing board a few years later, which will only cost you additional money.