Nowadays, more and more people tend to study abroad. Meanwhile, there are various schools of different levels you can choose.
Do you want to acquire excellent internship opportunities at home and abroad?
Study Abroad Destination – Antai College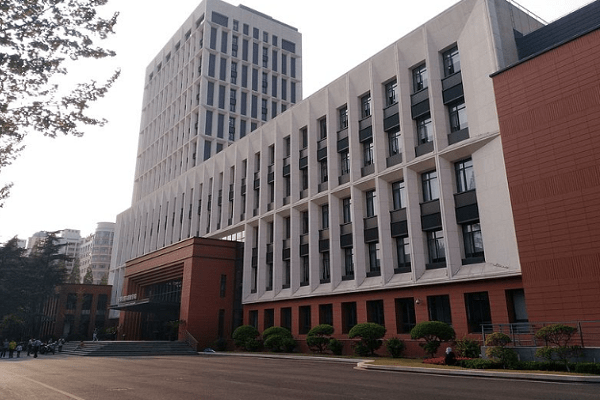 Would you like to study in the first international business school in mainland China that AMBA, EQUIS, and AACSB accredited? Do you want to get an education on internationally competitive economic and management talents?
If the answer is "yes", then Antai College of Economics Management(ACEM), Shanghai Jiao Tong University is an advisable choice for you.
Shanghai Jiao Tong University (SJTU) is one of the universities with the most extended history. Tracing back the history of ACEM at Shanghai Jiao Tong University to the "Business School of Nan Yang Public School", Sheng Xuanhuai, Minister of Transportation of the Qing Dynasty proposed to launch a business school in 1903.
Through decades of development and continuous progress, ACEM has established itself as a modern business school with a good reputation home and abroad.
We recommend it as the destination for studying abroad because of its advantages. There are three elements you should know before making the decision.
Authoritative teachers
International exchange programs
A high employment rate
1] Firstly, the school has authoritative teachers
The school has 176 full-time teachers, 63 professors, and 65 associate professors. And many domestic well-known experts and scholars were hired as part-time professors. Among the current teachers, 94 percent have doctorate degrees, including some famous academic leaders at home and abroad.
ACEM established extensive relations of cooperation with the MIT Sloan School of Management, the United States Pennsylvania Wharton school, university of Washington, Canada UBC, Canada university of Victoria, University of Konstanz, Germany and more than 20 overseas famous university's business schools.
Each year, dozens of students are in the exchange of communication; several foreign teachers participate and make great achievements in international teaching, enjoying a high reputation at home and abroad.
At present, the college is stepping up the introduction of talents, and striving to build a high-quality faculty to create new glory in the new century.
2] Secondly, the school has opportunities for an international exchange program.
Up to now, ACEM has established various international exchanges and cooperative relationships with 100 internationally renowned universities (over half of which are among the top 100 universities in the world), receiving and sending about 200 undergraduates, graduate and MBA students each year for international exchanging and studying.
To this end, the college has opened more than 100 all-English courses for students at all degree levels. Except for more than one semester student for long term exchanges, the school's China study tour program, summer program, overseas study tour program for EMBA and CEO executives, and overseas internship exchange program contribute to the international training of students.
3] Thirdly, the school has a high employment rate.
At ACEM, the "salary increase percentage"(2019) for masters in management graduates reached 124%; The employment rate of graduates in the first three months after graduation is 100%, ranking first in the world in both indicators.
Also, the employment situation and career development of graduates are ideally, with the average weighted salary three years after graduation of MBA alumni reaching US$ 130,736.
Compared with the total tuition fee of MBA, the graduates have a high return on investment, standing out in the global MBA employment market. ACEM's students make great efforts in career development. The degree of international is widely recognized.
Having adequate knowledge of ACEM, you will find it excellent as an international business college. You deserve it!