The best business ideas revolve around solving a problem, more like give a unique and convenient solution to a problem. You need to become an active idea detective in order to get good business ideas. The first step is always the hardest. The same goes for starting a business.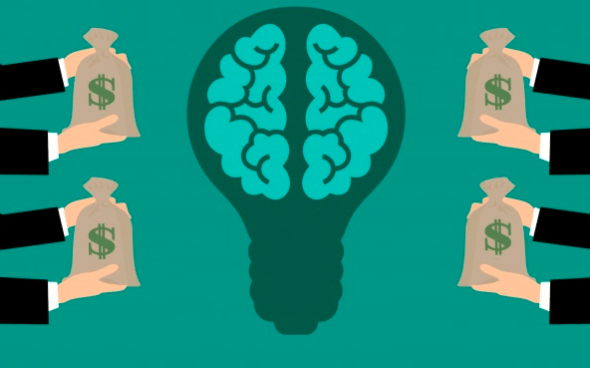 You are not alone if you are finding it difficult to get a good business idea. It can be tough as well as time-consuming keeping in view the ever-competitive markets of our areas.
A business idea is a precise description of the operations related to an intended business. You want to start a business but you don't know what to do? You don't know what business can be successful for you?
Your business idea must depend on the following.
What product or service your business will sell?
Who your business will sell to?
How your business is going to sell your products?
Which need your business will fulfill for the customers?
The business ideas can be deducted from a lot of things like market slot, family company, innovation, hobby, subcontracting, systematic search, tourism, professional knowledge, and education. The ideas can be generated individually or by group research.
Generating a business idea can be a daunting task always. Let's discuss some of the methods that are necessary to find a respectable business idea.
1] Look for Problems You Have
The easiest method to get a business idea is to look upon you. Look for the problems you are facing in daily life, at home, in the workplace and the things that are stopping you from reaching your life goals.
Start looking for their solutions by having detailed research. You might be able to get some ideas for solving them. Even if you don't get a new idea, there is always a chance that you will at least be able to solve our own problems.
2] Problems People Have
Look beyond yourself. Look around you. And Look for the problems people are having. Look for the opportunity windows. Look for the money they are willing to pay for their problems. Travel and meet new people.
Explore new things. Look for different successful businesses being run in different parts of the world. Select the option that can be implemented in your area. Be the first to start a specific business.
New things, new ideas attract more people. Don't let the opportunity go unused. Always make the most of it.
3] Visit Your Market
Start by doing a visit to your local area market. Look for opportunities. Look for the services and products or whole businesses that are being sold. Work on your competencies, identify the gap and start providing your services. Another way of discovering good businesses is to look around your local area.
For example, (business for sale in Dubai, UAE). Find out what type of businesses are already operating in your area. See if you can identify any gaps in the market.
4] Transform Your Job into Business
The job you are doing your day time can also be used as a business if you are a service provider of some kind. Advertise your services and launch your business online.
Sell your skills whether it is web designing or software development you can always gain more because of these. You can offer these services directly or you can act as a joining link between two concerned people and act as a commission man.
5] Brainstorming
Brainstorming is a way of opening up your mind and helping you to think of many different ideas.
For Example.
Start with a word or topic.
Just write down everything that comes into your mind.
Continue for as long as you can.
Putting down everything even if it seems irrelevant or odd.
Brainstorming works best when you brainstorm with another person or a group of people. Many large companies use this method to come up with new product ideas.
Brainstorming can also be used to think about a particular industry or business field. Instead of starting with a random word, you start with a particular product.
6] Something You Love
Find things that you are interested in the most. If you are a food lover, you can always start a food business. It could be a direct sale business or you could be a food blogger.
If you are a sports enthusiast, you can open business related to it. The advantage is that you would always be able to deal with such businesses in a better way as these would be according to your experience and taste.
7] Go Online
The Internet is your best friend these days. If you are really planning to start a business and looking for generating ideas then go-to Social Media and look for things based on your interests. It will open a new field of options for you. You can learn new things that can spark new ideas to your mind.
8] Like For Like
You can always adopt successful businesses running in different parts of the world. You can take ideas from them. Take an idea from these and see whether these could be started in your areas or not.
It's not always necessary to get a new idea. You can take other people's ideas and make slight changes according to your own requirements and make them your own success.
9] Think out of the Box
Start being a little more creative. How do you think the most successful entertainers came up with the ideas which became a worldwide success? Facebook, WhatsApp, Amazon, Ali Baba, Uber, and much more.
All these were started for the first time and see where are they standing now. Look for the opportunity window and cash it with a bang.
The bottom line is the world is never small to get an idea about starting a new business. You're not trying to come up with the most brilliant idea worth billions right now.
Step one is, look for a problem you're facing yourself, create a solution. You can get an idea from literally anything. Know your interests first and then start searching according to them. Now is the time for you to become an entrepreneur.