The main goal of any website owner is keeping the connection with the website visitors. This is the ultimate key to get more conversions and make the website more profitable.
Way to Increase User Engagement on Your Website
There are various ways of keeping the customers engaged with your website content. Let's check some of the main points you should follow to have a highly engaging profitable website.
1] Make sure your pages are chiefly for users, not for search engines.
Sometimes, website owners forget about the user experience and don't consider that creating the website. In fact, users are the ones for whom you should create your website. They are your audience, your customers and the key to your success.
So, don't ever forget about the user factor when filling your website with various content that search engines would find good for your ranks.
2] Never mislead your users.
You should never ever mislead your users in any way possible. This is one of the worst thing a website owner may do. Users need loyalty, honesty and openness in everything you come with.
Keep everything as transparent as possible. Think of your users as your best friends, and be honest with them. Offer things that you do have. Show them content that you believe in.
3] Avoid tricks that might improve your website search engine ranks.
Anytime you do something on your website, think "would my users like this?" or "Is it good for my users?". Never think about tricky things to improve your website search ranks. Just be true, follow the rules of website creating standards and do things that will be good for your customers.
Think about what makes your website unique, valuable or engaging. Make your website stand out from others in your field.
4] Attract your users and treat them with sales.
Treating the users is one of the best ways to keep them engaged and faithful to your service. What users usually expect from you as a website owner is free gifts and sales, of course.
Popups are a great way of showing various kinds of offers like sales. If you have an eCommerce website, then you should think about reducing cart abandonment and increasing sales as well.
Well, exit popups can be the perfect way to get back your users to your store and complete the purchase. Just make an enticing offer with an exit popup and convince them hang longer and shop more.
5] Always follow the feedbacks from your users.
Customer feedback has a very important role in the success of any service or a product. This is a known fact for all successful companies.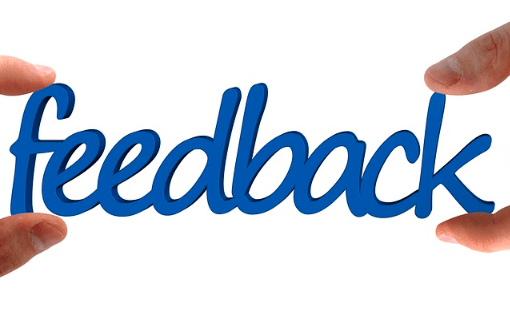 In fact, customer feedback is the indicator of the business success. Of course, there are negative feedbacks as well, but they do help too.
Negative feedbacks show the lacks of your service or the product and that makes a ground for you to improve and become better.
Build a product based on your customer reviews and it will be the best in the field.
So, are you ready to explore the net and have the best website for your business? Go ahead and don't forget about the important points you should consider to be the best you can.