Few online industries have remained as popular throughout the ages as those of online casinos. From the early days of dialup, surviving through the dotcom crash, and still going strong today, these websites and services have never wavered.
As one of the longest lasting industries on the web, online casinos serve as a strong example detailing how to not just survive on the web, but also how to thrive.
It's not just about the games either, though the popularity of roulette and blackjack have never hurt, it's about staying abreast of whatever new developments from the internet they can integrate.
Starting Simple
In the early days of the internet simplicity was more than a suggestion, it was a necessity. This is one of the reasons why online casinos managed to start off so strong. Simplicity is a backbone of casino games. Rather than rely on the flashiest graphics, casino games derived their quality from the base gameplay.
This could easily be interpreted onto simple online services, which gained these services a sturdy initial foothold. As computers became faster and internet users went from dialup to cable, games like slots and blackjack could then expand, while still keeping the important elements of their original forms.
Smartphone Casino Adoption
One of the smartest decisions made by online casinos has been their integration in the world of mobile devices. As smartphones became a necessity in our lives, the potential audience exploded, and casinos understood this fact. Initially, this came in the form of dedicated mobile apps.
Again, these were a necessity based on the technology of the time. Apps were required for security reasons for many game-based services, but this would eventually change as browser technology evolved.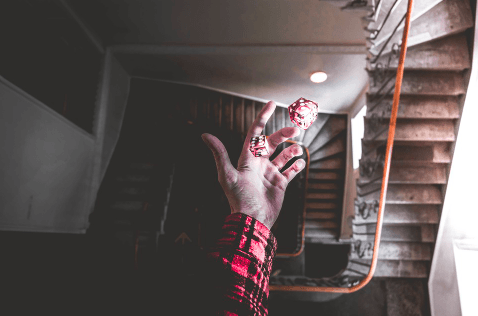 Today, many modern online casinos utilize HTML5 to directly adapt their websites easily to mobile devices. This modern integration has made accessing and playing easier than ever for users, and again signifies the care which these casinos give to their customers.
Specials and Infrastructure
With the market for online casinos now having many alternatives, it has become necessary for those who wish to succeed to push integration a step further. This has been aided through the creation of cousin industries such as those who run reviews and keep customers up to date.
For instance, a news and reviews website will inform fans of developments like Easy Mondays from Hello Casino, which give deposit matches at the start of the week and are often coupled with other bonuses like seasonal promotions.
Review websites also cover the wide range of games hosted by these websites like slots, baccarat, and poker, further aiding the casinos in bringing in more players.
On this level, integration is cooperative and indirect. By operating in a way benefits users, online casinos have effectively created a surrounding infrastructure which itself plays an important part in the industry's success.
The key takeaway from how casinos have succeeded relates to their ability to see the bigger picture. Success in the online sphere means understanding how rapidly it is changing, and how other devices and services integrate back to base products.
Only by taking a step back and looking at the entire landscape have online casinos managed to become the powerhouses they are today. This will continue to change going forward, so those operating their own online services should take note.