Instagram is already a big hub for individuals to socialize and network with other people, as well as a center where brands reach out to millions and billions of users that tend to become their followers and or purchase their products or services.
Learning how to boost Instagram followers is, however, vital for everyone in order to make sure that you constantly get high engagements on your page, which increases your chances of getting more conversions for whatever you offer.
When your followings upsurge, your brand gains more reach and visibility, as well as more relevance that can help you attract some big brands for partnership offers or many other opportunities that will help you make some more money.
This is why we have put together, for you in this article, 9 proven tips that can help you get good results in growing your Instagram fans.
9 Tips to Boost Instagram Followers
Growing your followers doesn't have to be difficult for you anymore. Below are some tips that can help you:
Optimize Your Profile
Your Instagram profile gives users the first impression of who you are and what you stand for. This helps them to decide if you are worth following or not.
Therefore, it is important that you optimize your profile to become more attractive to users, which in turn helps you to constantly get more followers.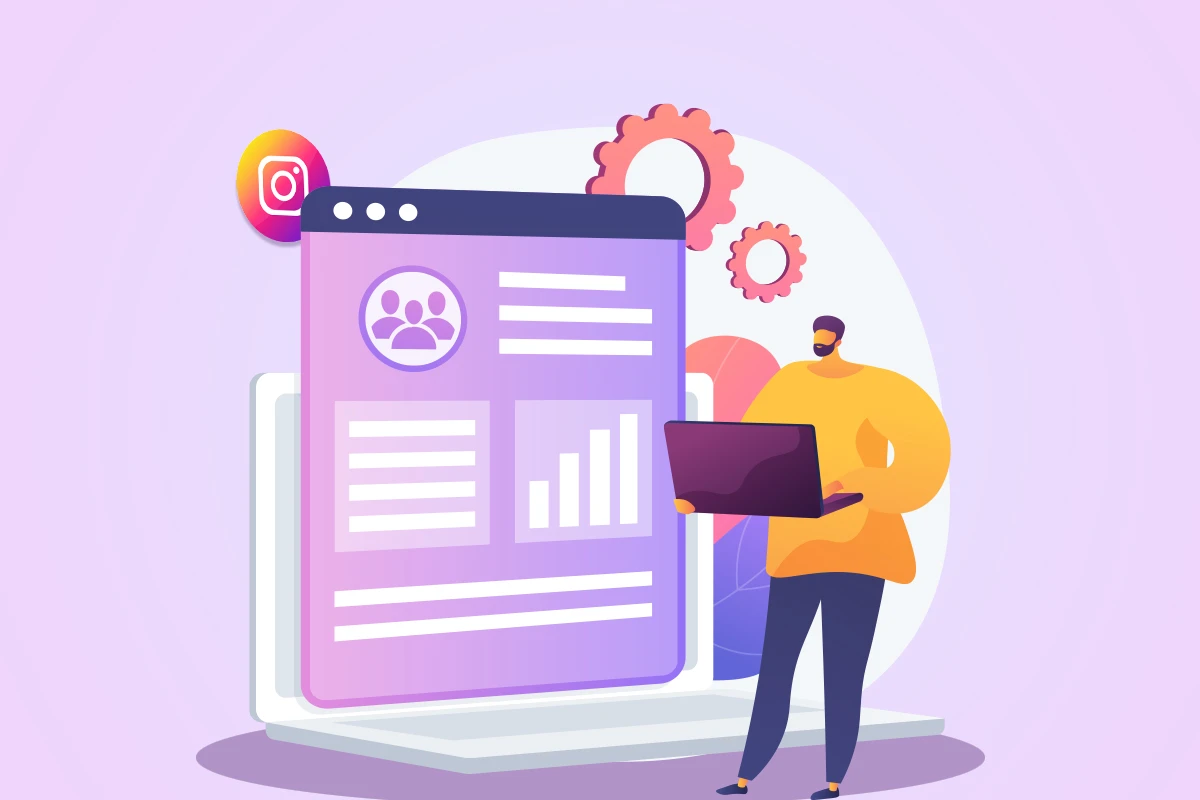 To do this, you should craft a compelling bio that briefly explains the significance of your page, as well as a professional profile picture that properly represents you. In addition, make sure you use some relevant keywords in your bio to give your profile more exposure.
Know Your Audience
You need to identify your target audience to ensure that you are reaching out to the right people, especially in all your efforts to grow your page.
This will help you create the kind of content that resonates with them so that they can give you quality engagements and also attract many more users that have an interest in what you do.
One of the ways to research and analyze your audience is by utilizing the Instagram Insights features, including their demographics and preferences.
Create Great Quality Content
As it is commonly said, "Content is King!" It is very important to always create high-quality content that engages your audience. The types of content you make are what inspire them to constantly visit your Instagram page and always engage with you.
When creating content like reels, make it meaningful and entertaining. And ensure that it offers value, totally resonates with your audience, and aligns with your brand. This will further attract other users and convert them into followers.
Use Popular Hashtags
Including popular hashtags in your Instagram posts pushes them to the top of the feed, where users that are interested in such posts can find you. This is simply increasing your reach and drawing new followers to you.
However, ensure that you only make use of relevant hashtags so that you only attract the right audience to your posts.
You can also use certain specific hashtags and branded hashtags that align with what you offer to get targeted conversions. Instagram allows you to make use of up to 30 hashtags. While the more, the merrier, make sure that the hashtags are not excessive to avoid your posts looking like spam.
Post at the Right Time
Posting at the right times is considered the period when your audience is mostly online. Even though your content is great, if you post them at the wrong time, the engagement level will be low. This is because tons of interesting content appear on users' feeds every minute, and by the time they are back online, your posts could be nowhere to be found.
Therefore, you should identify the perfect times to post on Instagram for more visibility and a higher engagement rate that can make more people follow you.
Purchase Instagram Followers
You need to consider buying Instagram followers as one of the methods to boost your Instagram followers. Generally, Instagram users are more drawn to pages that already have high engagement. So already having large followers inspires others to also follow you.
Purchase Instagram followers from Media Mister, who provides real followers from natural accounts, to help you increase the engagement rate on your account and build a social proof that attracts other organic followers. They are probably the best at it, plus they offer a money-back guarantee.
We believe buying could give you the first boost you need for more visibility and exposure and can help you save time, as well as fast-track your Instagram growth.
Use Stories, Reels
Another great way to gain new followers is by making use of stories and reels for a wider reach and higher engagement. Make creative reels about trending or popular matters that are relevant to your category.
This will draw quality engagements and cause more people to come to your page, and some will follow you. You can share these reels on your stories so can your followers can easily see them and also repost their stories.
Additionally, you can host giveaways, or a Q&A session, to build more engagements and, ultimately, additional followers.
Collaborate with Influencers
Making collaborations with Instagram influencers can help you increase your followers. This avails you the chance to meet new relevant communities that possibly have interest in the services you offer.
It is also an opportunity for you to build credibility and inspire the audience to follow you. On the other hand, ensure that you only team up with influencers that have audiences that can align with your trademark.
Equally, you should negotiate your terms and conditions with the influencers and ensure that they maintain your core values. In the end, it is also important that you measure the success of the collaboration by the conversions that you get.
Engage with Your Audience
If you want your followers to keep growing, you have to constantly engage your audience. This is because no one likes to follow a boring page or stay somewhere they don't feel any sense of belonging. Engaging them helps you to form a community about your brand and cheer brand loyalty.
Consider responding to their comments in a polite manner, as well as personalizing your responses for a stronger connection. In addition, share more posts on your Instagram stories, reply to DMs, and also encourage user-generated content (UGC).
Conclusion
This is the end of your struggle to increase your Instagram followers. You can now make use of the tips that we have discussed in this article to help you get excellent results.