With an average of 186 million daily Snapchat users, this messaging app dwarfs other social media platforms, including Twitter. Whether you're an experienced digital marketer or a complete beginner, you must understand the marketing opportunities it presents and how to get more views on a Snapchat story.
How to Get More Views on a Snapchat Story?
Snapchat story views are the key to success on this platform, and if you can get this nailed, you'll tap into a demographic other networks find challenging to reach. Indeed, around 78% of 18 to 24-year-olds explore news and talk with friends and family using Snapchat.
Using 'snaps' to share a moment or discover a new brand in an instant certainly is appealing to the younger generation. Therefore, read on to understand how to tap into this audience and get more views.
10 Easy Ways to Get More Views on Snapchat Story
Getting views on your stories requires an effective strategy. Here are nine proven tactics to help you achieve your Snapchat goals.
Understand your Audience
If you understand your audience, you can provide them with the content they want. When Snapchat users find your stories valuable, they'll be more likely to share them, getting you more views.
An excellent way to provide value is to include a message or announcement in your story. For instance, if you have a new product launch pending, tell people through a Snapchat story.
Create Versatile Content
Offering a range of versatile content will enable you to access a wider audience on Snapchat. Gen Z prefers communicating through images, so providing visual stimulation will help attract these users. Therefore, consider using funky images, doodles, and neon colors to get more views on Snapchat.
Sharing your videos on Spotlight each day will help users find your stories. Snap Map is another unique and compelling way to share, as people can find you by clicking on a specific area.
Share Behind-The-Scenes in Your Stories
An excellent way to stir up interest is to increase curiosity in your stories. You can do this by sharing behind-the-scenes footage of how you create your content.
For instance, you could share your journey towards achieving a goal or post preparations for a party or event. Get this right, and your content will get pinned to the top of your followers' feeds.
Be Active On Snapchat
If you want success on Snapchat, you should do what the best publishers do, and that is constantly engaging with your followers. Therefore, you must engage with your audience and contribute to conversations. Regularly posting updates will help you become and remain a valued member of the community, leading to you getting more story views.
Keep Following More People
A well-trodden path towards increasing views is to follow more like-minded people. Following them will mean they are more likely to check out your content, and if they like it, they'll keep coming back for more.
It also gives you an opportunity to develop a relationship with people by reaching out directly. Therefore, follow as many people as possible within your niche.
Stick to a Consistent Schedule
Your followers will engage with your story more if you stick to a routine for your posts. If they know when you are going to post, your followers will be anticipating it, and you'll get more views within 24 hours of posting.
The best way to establish a consistent schedule is to create a content calendar. Work out when your audience is most active and post during this time. Giving your audience a predictable posting routine when they're around will have a significant impact on the views you receive.
View the Snapchat Stories of Others
Watching others stories is an excellent way to increase engagement and help you forge relationships with other Snapchat users. Of course, you need to be genuine, so ensure you do comment when you view them.
You might also find you get inspired by the stories of others. Inspiration is good, but don't allow it to make you copy something outright, as that will be detrimental to your profile.
Boost Your Position in Your Friends' Stories Feed
Doing everything you can to ensure your posts get into your friends' Snapchat feed will increase your views. Consider using tools such as Snapchat's Discover feature, fun filters, and stickers. Also, engaging with them by asking questions or inviting a response will encourage viewers to share and contribute to your story, ultimately boosting your position in their feeds.
Share your Story Via Other Social Network
Promoting your story via word-of-mouth on your social media accounts is a great way to boost views. Users on Twitter, Discord and other social networking sites are an excellent source of engagement for your snaps. Instagram, in particular, is worthwhile for sharing your story as it has a similar feature to Snapchat.
To increase your reach even further, share your stories on your website and blogs. Doing so will allow you to get views from people not yet on the Snapchat platform.
Purchase Snapchat Views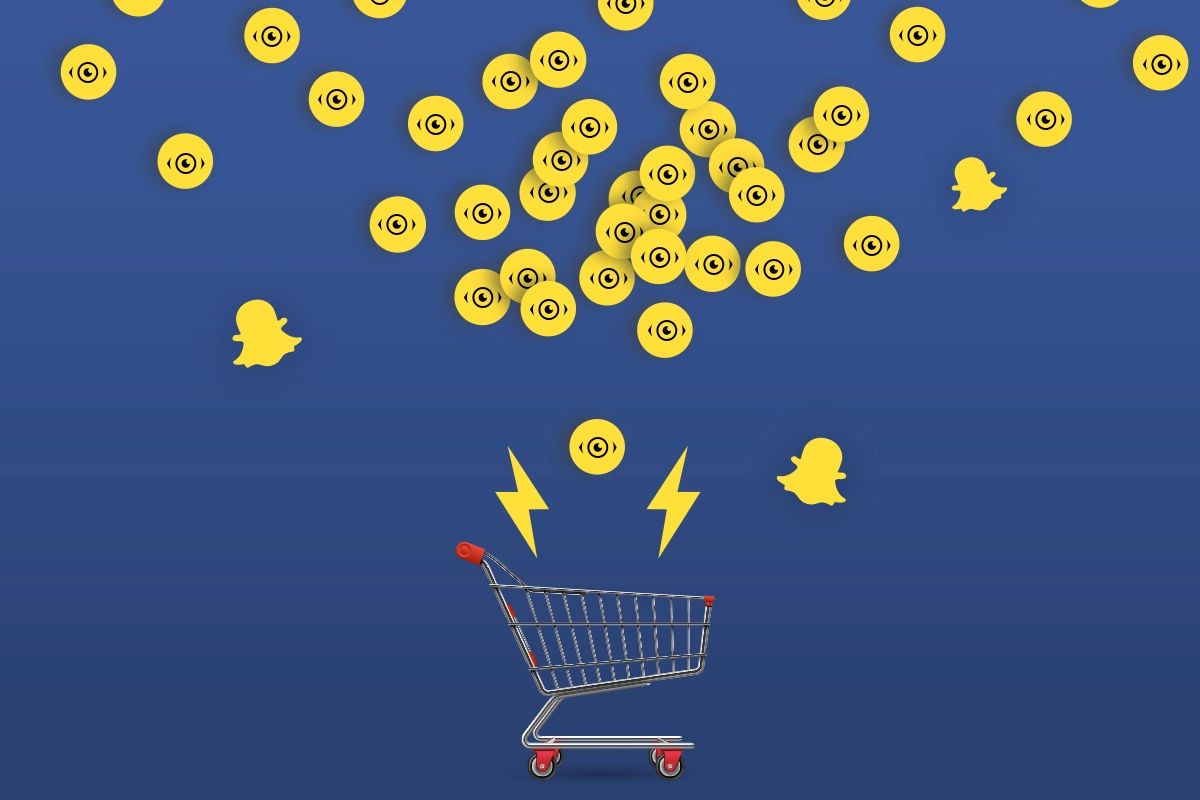 The quickest and easiest option for increasing views is to buy them. This approach will give your stories more credibility and appeal, leading to more organic views.
It will also quickly make your videos more visible and grab the attention of your audience. The positive attention you receive will create a buzz around your posts, and you'll appear more authoritative to your friends.
Of course, you need to ensure the views come from authentic users. Media Mister is an established social media services provider with an excellent reputation. Buy Snapchat views from Media Mister that can increase the credibility of your brand, and you will join thousands of satisfied customers.
Final Thoughts
You now have ten effective techniques to get more views on a Snapchat story. All you need to do is adopt some or all of them and see your views going into overdrive.