Having bad credit can put a cramp in your financial plans. It means you have a history of paying your bills late, which doesn't impress too many financial institutions. Some will outright deny you funding because of your score, even if it's a financial emergency.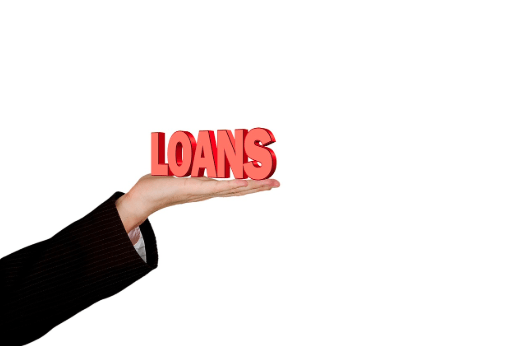 Luckily, not all financial institutions weigh your credit score as heavily. These institutions aren't concerned about past factors that hurt your credit score as much as they are interested in your ability to repay your loan or line of credit in the future.
Getting an online loan or line of credit is simple. Just go online to fill out an application form. If you're approved, you may receive your funds as a direct deposit.
But while this promises an easy borrowing experience, it's not a good enough reason to apply with the first option you find. Check out these tips to make sure you find safe online loans.
1] Check for a License
A license shows a financial institution follows federal and state-wide lending laws. If a financial institution doesn't have a license, it makes you wonder why it doesn't. Most likely, it's applying rates or terms that don't play by the rules.
2] Rate Shop
Yes – even with a low score, there's an opportunity shop around for rates and terms. While you may not have the greatest selection of options, you still have options. It's important you compare them to find the loan or line of credit that best fits your needs.
When shopping around, make sure you look at the following details.
Minimum and maximum loan amounts.
Interest rates.

Finance charges

and other fees.
The cost of late or early payment penalties.
3] Review What a Financial Institution Wants
Borrowing money is a two-way street. As much as it's about getting your fast cash online, it's also about your financial institution finding a borrower who will pay back what they owe.
A financial institution does this by setting eligibility requirements. These make up the qualities a financial institution wants to see in their applicants.
Does your financial institution have a minimum age, income, and residency? Making sure you meet these requirements may help you qualify and be approved.
4] Get the Hot Goss
Don't apply for a loan or line of credit until you check out a financial institution's online reputation. You'll want to see if past customers would recommend using them, or if they warn everyone to stay clear.
If you know a friend or family member recently borrowed money, talk to them about their experience. Otherwise, go online to a site like Trustpilot. This third-party service hosts reviews from past customers.
While you shouldn't believe everything you read, these reviews may still be helpful. If you're stuck between two options, finding out one financial institution has glowing reviews while the other has a bad reputation may be the deciding factor.
Bottom Line
If you have a poor credit score, you may face bigger barriers to getting the funds you need in an emergency. There's a chance you'll have fewer options to choose from. But don't phone it in. Before you apply for anything, make sure you've found safe online loans.
You may like.