Whether jogging or walking in the park, listening to music makes the whole experience more enjoyable. But it's important to choose wisely. For instance, bulky headphones often lead to more fatigue and discomfort. On the other hand, wireless earbuds are much smaller and better suited for outdoor use.
Mobi Hybrid Active Noise Cancelling Wireless Earbuds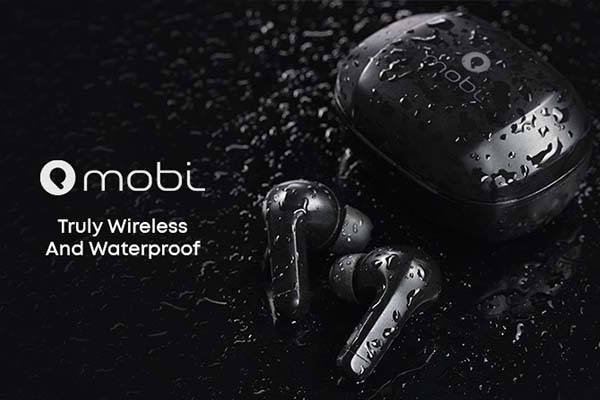 The wireless earbud market is vast, but we recommend Mobi – a hybrid model with cutting-edge technology. Let's check out the product's main features and how they can come in handy.
Feature No. 1: Remarkable Noise-Canceling Technology
Many earbuds come with hybrid active noise cancelation (ANC). It combines feedback and feedforward mics to capture a large number of frequencies and cancel more noise.
However, Mobi takes ANC to a whole new level. There's an extra feedforward microphone to double the earbuds' sensitivity to low and high frequencies. This allows for better detection based on movement and distance. As a result, you'll be fully immersed in your music, without all the annoying sounds from your surroundings.
Moreover, Mobi reacts to real-time movements. The device can even detect changes in air pressure to cancel sounds caused by shifts in the ear canal.
Feature No. 2: Transparency Mode
Mobi lets you switch from full immersion to transparency mode. It uses two feedforward microphones and AI to capture over 6,000 ambient sounds.
When activated, the sounds you need to hear are boosted, making you aware of your environment while driving or biking. You can even have conversations without pressing pause or taking the earbuds out.
Here are just some of the noises Mobi's transparency mode reacts to.
Alarms
Phone calls
Sirens
Conversations.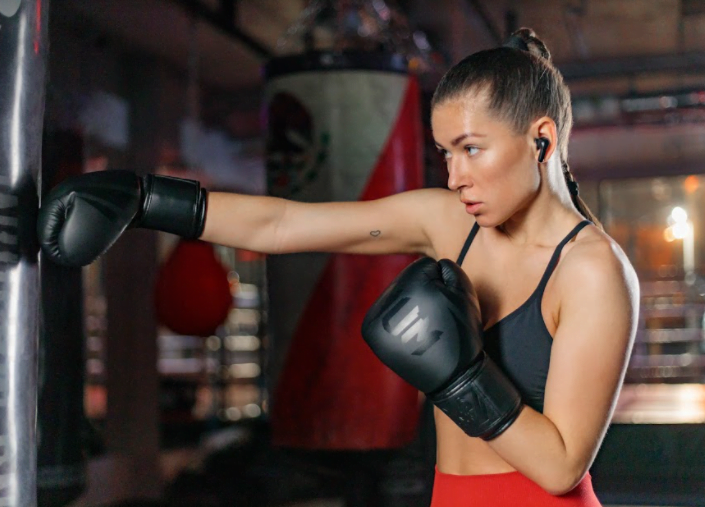 Feature No. 3: Rich Sound
Mobi earbuds have massive oversized drivers (12 mm) to deliver exceptional clarity at a wide audio range. The driver design also produces fantastic bass. It generates enormous air displacement to provide realistic sounds. Consequently, you get amplified bass that results in a satisfying beat.
Feature No. 4: Easy and Enjoyable Calls
When making calls with Mobi, the feedforward microphones and an AI controller ensure crystal-clear conversations. Your voice is isolated from the surroundings, and your movement, volume level, and position are determined to provide accurate voice transmission. Therefore, you can participate in meetings while running or waiting for your train without audio distortion.
Feature No. 5: Ergonomic Design
Apart from noise-canceling and sound-amplifying prowess, Mobi also delivers premium comfort. The earbuds don't put pressure on your ears, preventing discomfort, itching, and headaches. Each bud rests perfectly inside the ear canal, and the soft silicone tips conform to the ear's shape.
To top it all off, the earbuds also form a tight seal to prevent sweat discomfort and slipping. This way, they won't fall out even during intense workouts.
Feature No. 6: High-Capacity Battery
You'll also enjoy an extraordinarily long battery life. Each charge gives you around 10 hours of playtime, and you can even get eight hours when ANC is active. The carrying case provides an extra 90 hours, making for a grand total of 100 hours. Thus, you can get through a whole week without recharging your earbuds.
When it's time to charge, you can choose between two methods – USB-C and Qi wireless charging. The former is faster, but the wireless method is more convenient if you prefer a cable-free regime.
Feature No. 7: Water and Dust Protection
Mobi earbuds are IPX6-certified, safeguarding them against water exposure. This means that heavy rain and hurricanes can't harm the items. Dust and sand particles can't damage them, either, adding another layer of protection.
Top-Grade Earbuds Are Available Now
You can't go wrong with Mobi earbuds. They go for just $75, so don't miss out on an amazing offer.
Visit: Mobiearbuds.com.