The world knows Israel for conflicts happening in the country with the neighboring country. The media may point out the complicated, unstable situation in the country. Israel does have women with unique facial features that no one has seen outside of the nation. Israeli women unparallel beauty does shine through a list of pretty women in the world.
Most Beautiful Israeli Women – Top Women of Israel
We are going to take a quick look at the beautiful, independent, strong, and intelligent women of Israel. Keep in mind that this Top 15 Beautiful Israel Women list does not rank the individuals in numerical order. Everyone is beautiful, and we are listing them to tell the world that Israel has beautiful women as well.
15] Noa Tishby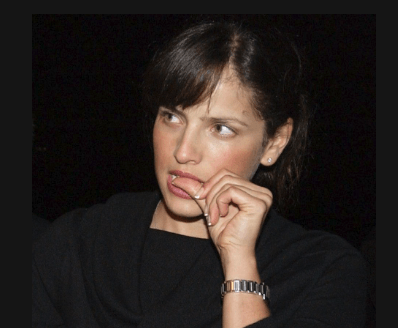 The beauty is an Israel singer, television actor, and a politician. Noa started the career from daily soap opera "Ramat Aviv Gimmel." The television added fuel to a singing career when Virgin Record label launched her. The Israel female actor is the first-ever singer to launch English-speaking album.
Hollywood could not avoid her anymore, and then she appeared in The Island (2005) with Ewan McGregor and Scarlett Johansson. The producer is a member of the "American Israel Public Affairs Committee." Tishby is focusing on growing her empire in Israel and on the international level.
14] Rotem Sela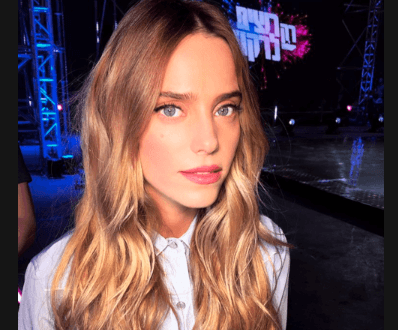 Sela is a professional Israeli model and TV presenter, who worked in the industry for several years. Rotem maintained her private life from the world, and the world knows very less about her.
The TV presenter is active on social media, but she does not share the entire details with the audience. Sela is a fitness freak and focusing on maintaining the model-figure.
13] Orly Levy
Orly is not a model, TV presenter, TV personality, Actor, or sportswomen. Levy is an Israeli politician serving as an independent member of the Knesset. The ferocious personality inspired from her father, who was a former Foreign Affairs Minister David Levy. Orly is a highly educated politician trying to make the lives better in Israel.
12] Keren Hasson
Hasson is an Israeli model and actor. The Israeli model walked on several designers ramps and posed for reputed brands. Keren does not have social media accounts for personal reasons, but she is always occupied with projects. Hasson made it to our list because she has unique facial features that a very few models have it.
11] Yael Goldman
Yael is a popular Israel model and television female actor. The model earned a degree in business management in the College of Management in Rishon LeZion, but she has different goals in life. The young model in the Israeli military in the Intelligence Corps, but she left like leaving to pursue her passion "acting."
Goldman made an impact in the first-ever project with 14,000 people voted her to appear in the hair products campaign. Currently, Goldman married to actor Ori Pfeffer and planning to expand acting career.
10] Gal Gadot
Gal is an international female actor, but the model gained popularity by winning Miss Israel pageant in 2004. The country people did not stop supporting the model turned female actor, and she has seen greater heights in Israel. The Hollywood actor posed for several popular magazines such as Maxim.
Television is a blessing for her, and she played a role in TV series called "Bubot" and later appeared in 'Date Night,' 'Fast Five,' 'Fast and Furious,' 'Knight and Day,' 'Batman' and so on. The strong role of Wonder Women in Justice League took her career to another level.
9] Miri Bohadana
Miri started working in the modeling industry at the tender age of 15 and participated in "Miss Beer Sheva." The humble beginning in 1995 gained immense popularity within the industry after she was the runner-up in the Miss Israel contest.
Bohadana gained international popularity after placing on the third position in the Miss World pageant in South Africa. The model produced a TV show called Good Girls and played an important role in Eskimo Limon (2000 movie).
8] Alona Tal
Tal did not start her career from singing or any other entertainment industry. The young actor secured a job at Israel Defense, but she quit the 9 to 5 job to pursue a passion. Later in life, Alona realized that she made the best decision after appearing children's music video and commercials.
No one believed in her until she got cast in Iihiyotkochav (Israel movie.) Alona moved to the USA to work in Hollywood, and she worked in Veronica Mars (American Drama Series).
7] Ayelet Zurer
View this post on Instagram

Zurer is a popular Israeli TV personality and movie actress. The young actor debuted in 'Inyan Shel Zman' in 1991, and it paved the path to success.
Many did not pay attention to the Hollywood movie where she played a role, and the movie is Munich (2005 film). Also, the Ayelet appeared in movies like Fugitive Pieces, Vantage Point and Adam Resurrected.
6] Moran Atias
Atias is an actress and model in Israel, and she debuted in "Out of Focus," a youth TV series at the tender age of 15. The young actress started working as a model, and she posed for Roberto Cavalli. The country cannot have Atias out of the beautiful women conversation and talent.
The young artist played several roles in movies like The Next Three Days, Crazy Eyes; A Stand-up Guy, Third Person, and Land of the Lost.
5] Odeya Rush
View this post on Instagram

Rush is a model, actor and TV personality. The female actor made an impact in the industry with mesmerizing beauty, and she could be able to achieve greater success in the industry.
Odeya worked in movies and TV series such as Passion of Christ, Mother of Christ and Law & Order. The actress revealed that she loves to play roles in Christian oriented movies.
4] Natalie Portman
Neta-lee also was known as Natalie Portman is a popular Hollywood actress, who won an Oscar award. She is a well-educated actress that won several awards for performances in movies like Black Swan, Thor, and others. Portman is a Hollywood actress, model, and TV personality.
3] Mila Kunis
Kunis born & raised in Chernivtsi, Ukrainian SSR, Soviet Union, but one of the parents is an Israeli citizen. Mila is a popular actress in Hollywood, who has worked in several popular movies. The actress was in a relationship with Home Alone star Macaulay Culkin for eight years.
The couple went separate ways in 2010 and Mila married Ashton Kutcher in 2015. Mila started her career from Barbie commercial, and it fueled Hollywood career to another level. Today, the actress is worth over $65 million, which is a great number.
2] Michal Yannai
Yannai is an Israeli actress and TV personality, who have worked in several TV-series and movies. Initially, she started to work in a TV-series to gain popularity and recognition. Here is a few notes worthy shows, she has done are "Pour Sacha, The Day We Met, 88 Minutes, and Neshika Bametzach."
1] Bar Refaeli
View this post on Instagram

Refaeli is a TV personality, actress and a model working in Israel entertainment industry. The model earned international fame by performing in Israeli movies. The model gained a lot of attention from the youth audience by hosting House of Style in 2009 on MTV.
She is a regular host in several TV-series such as Germany's Next Top Model. The model turned actor starred in 2005 television series entitled "Pick Up".
Conclusion
Israel women are strong and independent, and we are not listing any women in numerical ranking order. Everyone is unique, beautiful and strong, and we are not judging anyone. Let us know what do you think about the Israel women in the comment section below.
You may also like.